Chateau Beychevelle 2005 Chateau Beychevelle Saint-Julien                       95
It is amazing just how good the 2005 vintage was for left bank Bordeaux wines. Short of grave producer incompetence, just about any wine you choose to drink from that hallowed vintage is one of the best wines that estate will have ever made. And though you might read that 2005 was a hot vintage, it wasn't, really, but rather a warm and dry one. In fact, drought could have caused serious problems had it not rained in timely fashion (on both banks) in August. A little more rain brought still more liquid refreshment in September, which coupled with a majority of sunny warm days and very cool nights made for a vintage that has ultimately been recognized as one of the ten greatest Bordeaux vintages of all time. And so, it won't come as a surprise to read that the 2005 Chateau Beychevelle Saint-Julien is an outstanding wine. Saint-Julien is known for producing what are the left bank's most balanced wines, harmoniously falling in between the gravelly-induced lightness of Margaux (south of Saint-Julien) and the more clay-related (along with the gravel, sure) power of Pauillac (immediately north of Saint-Julien), and balance is the word that will spring to mind the second you taste this magical effort from Beychevelle. Bright ruby-red in hue, the nose is greeted by a panoply of  blue- and blackberries, cedar, minerals, ink, thyme, and violet. Similar flavours on the palate are long and extremely pure, not to mention vibrant and nicely supported by silky tannins. Very Saint-Julien in its harmonious delivery of aromas and flavors, but its nuanced, refined style is very Beychevelle too. Château Beychevelle is routinely underrated by many when young because of its lack of sexy chocolaty aromas and flavours and mind-bending tannic clout, but never miond: the simple fact of the matter is that this 2005 is one of the best Beychevelles of the last fifty years and it is just a fantastic Bordeaux red. Well done. Drinking window: now-2040.
Ridgeview NV English Sparkling Wine Traditional Method Brut Bloomsbury        92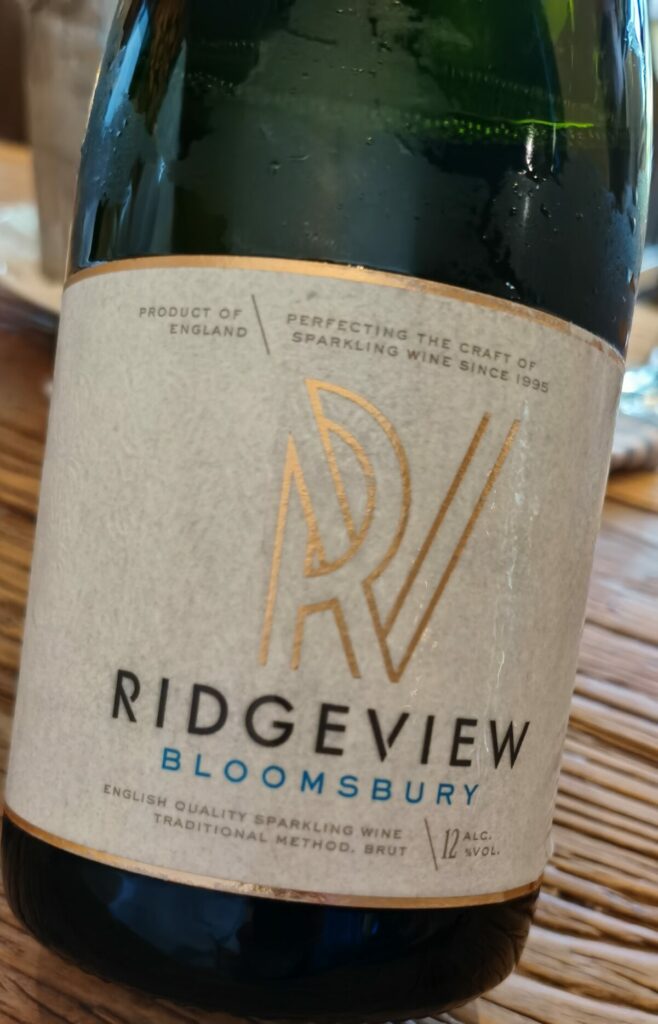 Ridgeview has always been one of my favourite English Sparkling wines. Located in the beautiful countryside of Sussex, Ridgeview is one of the oldest English sparkling wine producers and one of the first to bet wholly on vinifera varieties such as Chardonnay, Pinot Meunier and Pinot Noir. Served at the Queen's Diamond Jubilee, the Ridgeview NV English Sparkling Wine Traditional Method Brut Bloomsbury is a smashingly good sparkler that gives many more famous bubblies a run for their money. Very traditionally made, this is whole-bunch pressed to limited pressure, put through a natural cold settling without using enzymes, while fermentation is carried out at a moderately low 16-18 degrees Celsius in stainless steel using natural yeasts. The estate chooses to do a full malolactic, something that aids in developing this sparkler's creamy mouthfeel. Pale straw yellow in colour with a steady stream of small tight bubbles, the Bloomsbury offers aromas of citrus fruit, ripe yellow melon, yellow apple, pear and honey. Then balanced and suave, with just enough acidity to keep it light and lively on your taste buds but in no way sharp or angular, finishing floral and long with a creamy, mellow mouthfeel (the 9 g/L dosage helps create that effect too). This is a wine that speaks more of Chardonnay delicacy than Pinot raw power. Perhaps not the most deep or complex sparkler you will ever taste (vine age ranges between 10-25 years of age, planted on clay-flinty-loamy soils, with limestone) but it's hard to argue with how pleasant it is to drink. This 48% Chardonnay, 31% Pinot Noir, and 21% Pinot Meunier blend will prove spectacular with smoked salmon canapés, but just about any smoked fish will be very happy in this Bloomsbury's company. And you will too. Drinking window: now-2028.