Xin Rong Ji
3/F, Bldg N3, Bund Financial Center,
558 Zhongshan Dong Er Lu,
Huangpu District
Tel.+86 21 6303 7977
The dishes
Braised tofu casserole
Deep-fried hairtail fish
Braised sea anemone with black truffle
Yellow croaker with bamboo shoots
Shrimp in yellow wine
The wines
NV Agrapart Champagne Grand Cru Blanc de Blancs Extra Brut Minéral 93
2018 Bassermann-Jordan Hohemorgen Riesling Grosses Gewachs Pfalz 94
2018 Bassermann-Jordan Jesuitengarten Riesling Grosses Gewachs Pfalz 96
1999 Château Coutet Barsac 96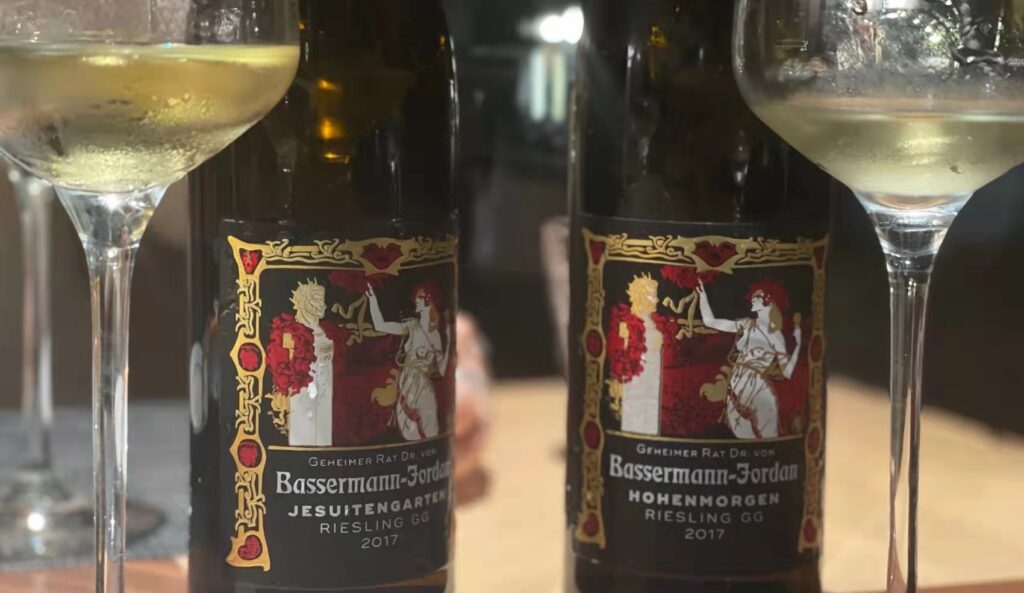 Zhang Yong is a successful restaurant entrepreneur who has the merit of not just having launched a series of ultra-successful restaurants named Xin Rong Ji, but to have brought to the attention (of the Chinese too) the qualities of Taizhou cuisine (and on a grander scale, that of the Zhejiang province).Yong set sail on his adventure more than twenty years ago in Linhai (a county-level city under the jurisdiction of the bigger and more famous Taizhou, a prefecture-level city or municipality in the East China sea coast province of Zhejiang) and it is fair to say things went swimmingly. Now the owner of more than thirty restaurants with a galaxy of stars to their credit (including a three Michelin star place), Yong boasts dining spots in cities as far removed as Beijing, Hangzhou, Shanghai, Shenzhen and Hong Kong.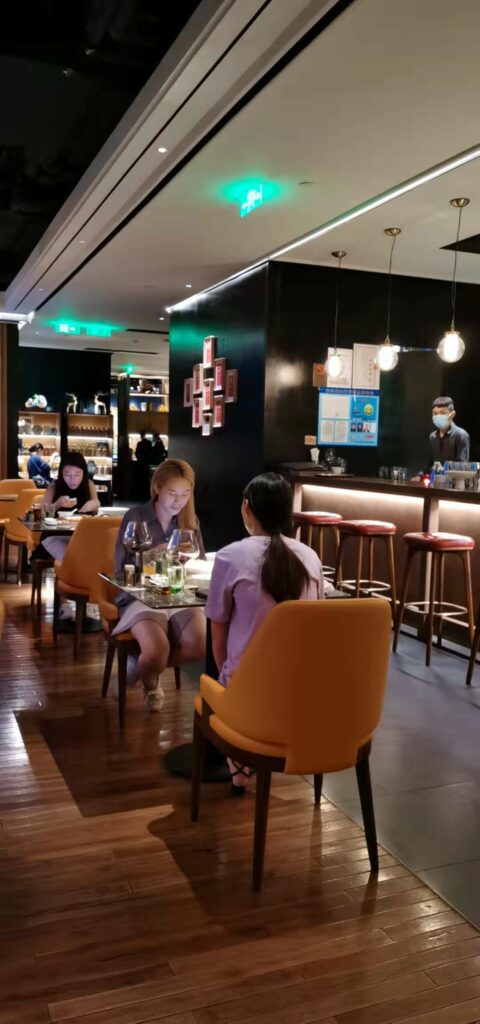 Clearly, it is quite rare for the majority of those who decided to ply their trade in the food and wine game to gain the kind of stratospheric success Yong has enjoyed over the years (in this respect, his background in finance probably didn't hurt him any). I, for one, can vouch he and his restaurants (at least the ones I've tried) deserve all the accolades and awards thrown their way. So why has he been so successful? In my opinion, the answer is an easy one: The Xin Rong Ji restaurants eschew advertising gimmicks, food fads, flashy cooking techniques and star chefs and just rely on very good ingredients that are cooked expertly and accurately. Trust me: I have eaten in the three Michelin star Xin Rong Ji, as well as in the two star and the one star, and even in those that have no stars, and I can guarantee that the difference in cooking bravura and in the quality of what is there in your plate is almost negligible. Now how rare is that? I mean, when is the last time you heard of a chef whose dishes in a bistro-brasserie or non-starred dining establishment are practically just as good as those of the multi-starred places? And yet it is just so at Xin Rong Ji.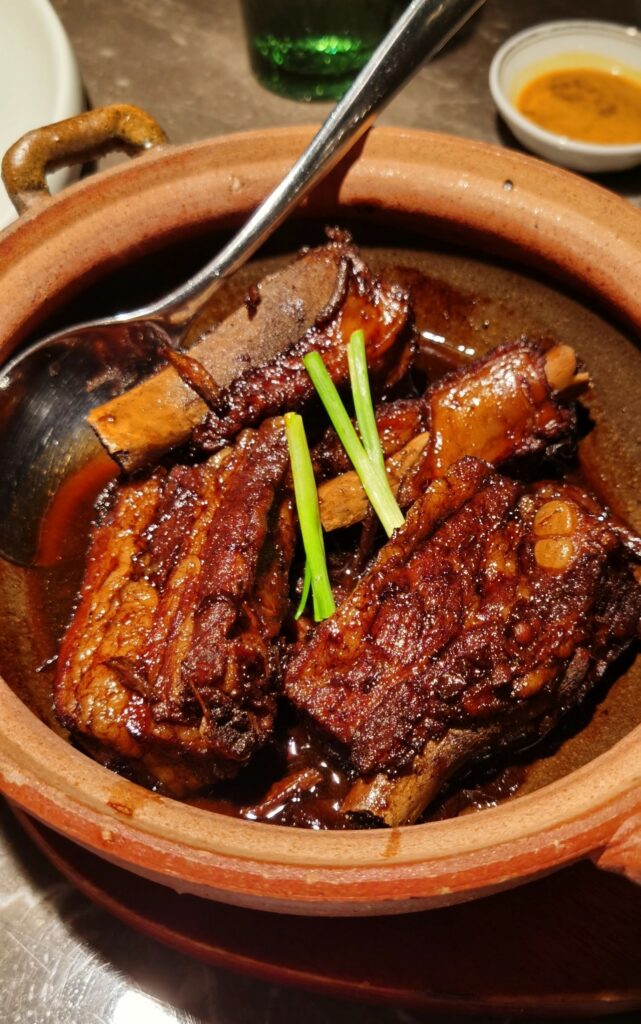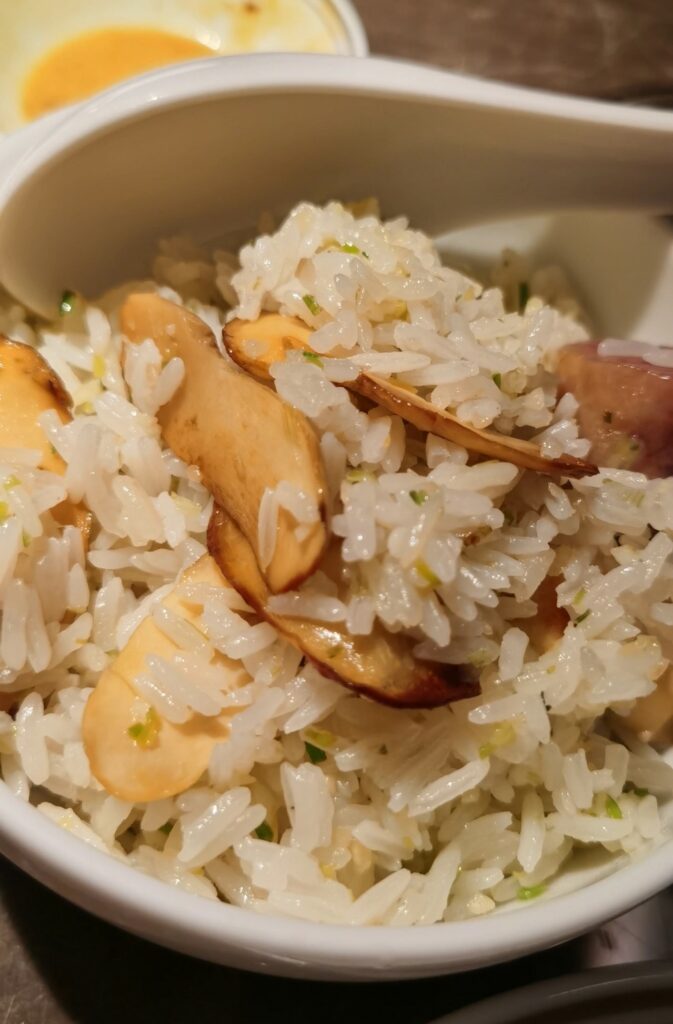 For the most part, the food at Xin Rong Ji revolves around seasonality and seafood (mostly non-farmed at that); the latter part of that statement won't surprise anyone who knows a little about Taizhou cuisine (not unlike Fujian's, but with noteworthy differences; for example, Taizhou's doesn't focus as much on colorful dishes and artistic presentation), given that the Zhejiang province is famous for the quality of its watery denizens. For example, Xin Rong Ji's yellow croaker dish is justly famous, and the autumn crab dishes are also a must-have for anyone worthy of his or her tastebuds. Other key ingredients of this cuisine are vegetables (especially in the spring), mushrooms (summer) and lamb (winter). The goal is always to highlight the aromas and flavours of the high-quality ingredients used and to not camouflage or them or even make them disappear with heavy sauces or other additions. It follows that the cooking techniques used are also such that the natural aroma and flavour molecules of the foodstuffs will be expressed at their maximum possible level: steaming (especially common in the Wenzhou variant of Taizhou cuisine), braising and stir-frying are all very popular cooking modalities with Taizhou chefs (but in fact there are at least thirty different cooking techniques used commonly in the cuisine of the Zhejiang province). The beauty of Xin Rong Ji's dishes, and I would dare to say Taizhou cuisine in general (when it's well-rendered) is that it delivers amazing precision and intensity of flavour without any frills: you sit there looking at the dish before you (which often looks just this side of boring) feeling rather unimpressed, but then you eat, and are left amazed at the explosion of flavour at every bite. Dishes are for the most part light and lifted, and only mildly savory (certainly less so than say Ningbo cuisine, where the umami character tends to dominate in many of the dishes). It is, in other words, a very refined, almost dainty cuisine, which is in keeping with the history of Hangzhou (the present-day, very beautiful, capital of the Zhejiang province, but that was in the past also the capital of the Southern Song Dynasty, renowned for wealth and sophistication). In any case, Xin Rong Ji has created entire food supply chains such that the restaurants can source from their organic farms and other trusted suppliers. Not happy to have done that, Yong has also created a restaurant training school in Linhai so as to graduate his own waitstaff. In many respects, Xin Rong Ji may be credited with being the first farm to table restaurant amongst higher end Chinese dining establishments; and the self-sufficient philosophy and attention to quality and detail certainly go a long way in explaining this restaurant's empire success.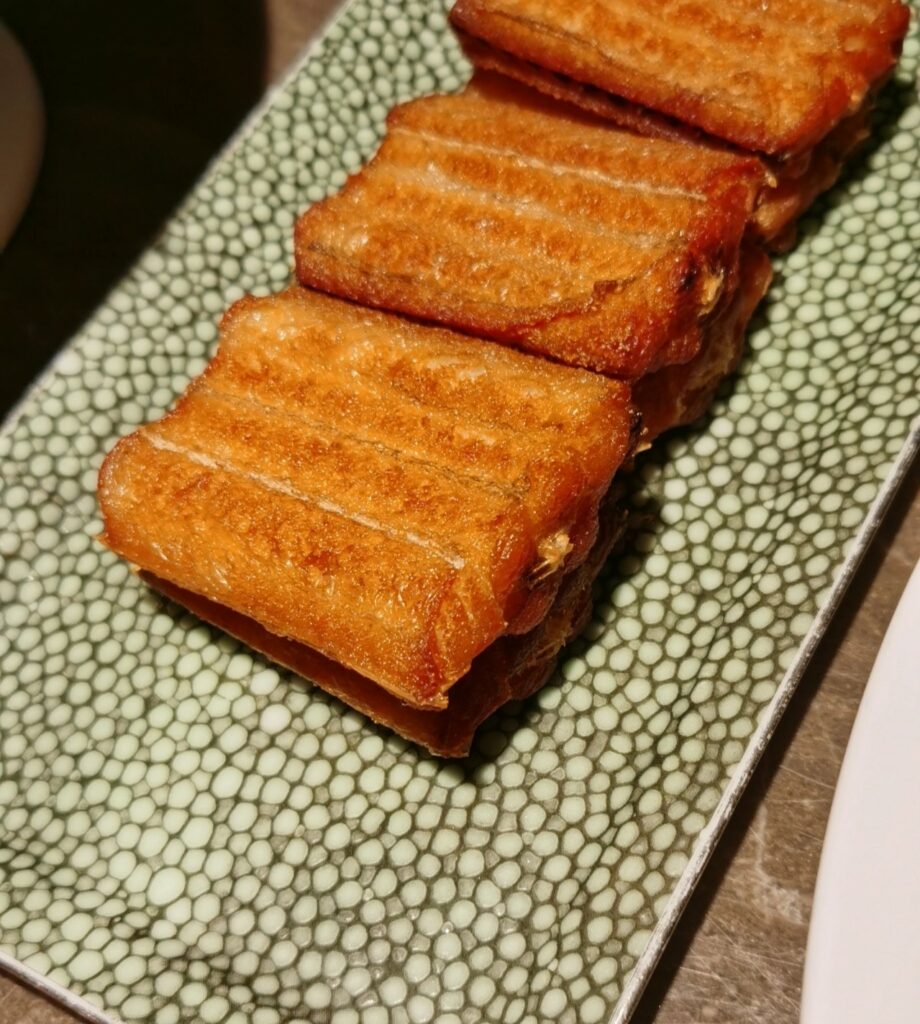 I recently dined at the Xin Rong Ji in the Bund Financial Center (one of four locations in Shanghai, this one has no stars but its food certainly deserves one) and had a wonderful time, admiring not just the food but also the beautiful Pudong skyline. The pan-fried hairtail fish was perfectly crispy and very light in the mouth. The braised sea anemone with black truffle is dark in colour thanks to the sea anemone, but its taste is about as bright as they come. The braised tofu casserole was texturally pleasant and savory, yet delicate. Last but not least, the yellow croaker with bamboo shoots and the shrimp in yellow wine (a dish more typical of the Shaoxing variant of Zhejiang cuisine) were utterly delicious and memorable. And on this night the wines were pretty memorable too. The NV Agrapart Champagne Grand Cru Blanc de Blancs Extra Brut Minéral was its usual splendid self, delivering lots of freshensss and savoury mineral elements on a background of white and green fruit. It was harmoniously fresh and light on its feet, but very flavourful. 2018 Bassermann-Jordan Hohemorgen Riesling (from Deidesheim) Grosse Gewachs Pfalz and the 2018 Bassermann-Jordan Jesuitengarten Riesling (from Forst) Grosse Gewachs Pfalz are two works of Grosses Gewachs (meaning grand cru) art, spectacularly long and intense, with lifted lemony floral and ripe yellow fruit flavours that linger impressively. Of the two, the Jesuitengarten is the more refined and precise, in keeping with its ultra-super-mega grand cru status (one of Germany's five or six best Riesling vineyards), but I'm splitting hairs. The 1999 Château Coutet Barsac was at its splendid smoky concentrated best, noble rot dominating the tropical yellow fruit and honeyed aromas and flavours jumping out of the glass at every sniff and on to the tastebuds at every swallow. A lovely, lighter-styled Barsac that is neither as concentrated as the same wine from 1997 nor as concentrated as other 1999 wines from the commune of Sauternes (as opposed to Barsac), but that delivers a great deal of precision and size nonetheless. Very impressive indeed.
When all is said and done, Taizhou cuisine (and that of Zhejiang in general) may not be as well-known as some of those of other Chinese regions, but it is far more refined than Cantonese cuisine and far less spicy than that of Sichuan, the two cuisines most Westerners are acquainted with. Mĕi guān xì, Xin Rong Ji has put Zhejiang (and Taizhou in particular) on the food map and it is here to stay. Undoubtedly, when done at Xin Ring Ji's level, it's a cuisine that can continue soaring towards the highest culinary grounds, and skies.