We often say that there are best moments to taste wines, five years, ten years… but how can we be sure of these assumptions? The answer is very easy: taste it! In the end, even if a bottle has been sold again and again during its long life, its final destination is always the same: an amateur's palate.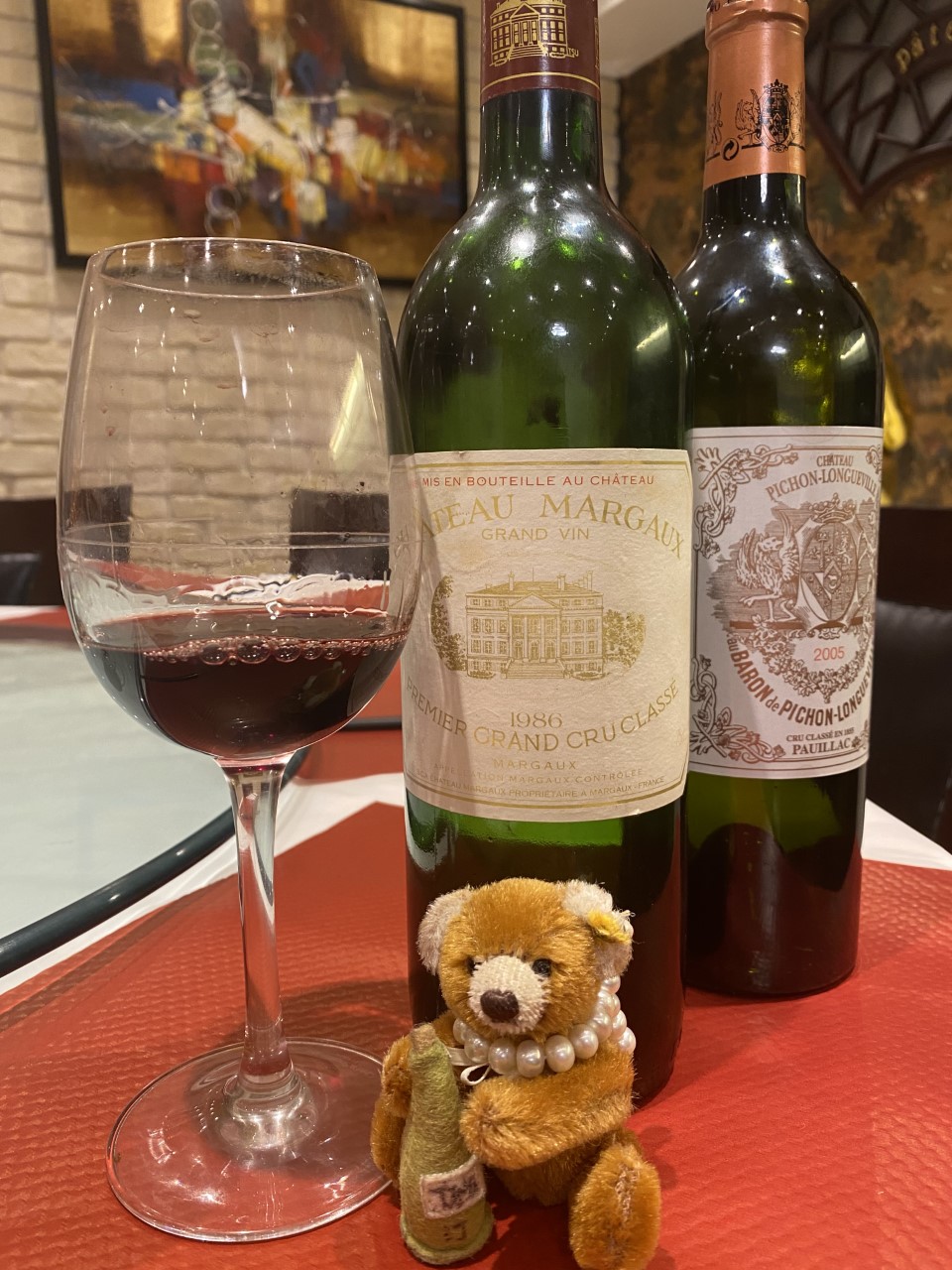 While I usually address and am very interested in the collecting and investing aspect of old bottles, in this article I am more interested by the intrinsic value of a wine's taste. I work in a wine cellar which seems like a "wine bank" in Paris where there are safely stored thousands of very old wines, even from the first decade of the 19th century. I have found over the years that once a client falls in love with old wines, he or she can no longer do without their magic. Due to their uniqueness, it is very hard to give an accurate estimation of the value of very old wines for auction houses, and so the final auction price is always characterized by a fair amount of "imagination". As an example, during an auction in the beginning of July, we sold an extremely rare bottle of Château Mouton-Rothschild 1864, in good condition. It was sold at five times more than its estimated price. If it was as others often like to say, wine that will "die" after ten or twenty years, why would anyone want to incur that sort of expense? Why is it that old wines are so popular?
One reason is rarity, another is what I might call "mysterious sensation". In the world of old wines, you can never really know before tasting. Being humble and tasting old wine is the only way to be sure of what it is you have before you.  In that way you can appreciate how all the wine's elements have changed and come into a harmonious new whole, that whole that you are confronted with and are tasting.
What elements really change in wine-aging?
One of the most important processes that takes place in an evolving wine is a slow oxidation. Colour is the most obvious element/indicator indicating that the wine is aged, and how much it has aged, and how well it has in fact aged. A young red wine is purple or ruby color, but with time, it becomes a brick colour and finally veers toward a brown hue. A young white wine changes from pale lemon to deeper yellow to gold and finally an at times unsightly tawny/brown color.
The nose and palate of wines will show differently based on the grape variety characteristics, the wine's age and how it has been stored. A young wine demonstrates primary aromas and flavours: the fresh fruit flavours like fresh berry, grapes, citrus or flowers with some secondary characteristics comig from the winemaking processes. With time, the primary aromas and flavours fade, and secondary characteristics start to become more pronounced: butter, coffee, baked bread and so forth become much more apparent. Wines aged for many decades will present tertiary aromas: earth tones, mushroom, nuts, woodsy notes. Nothing in wine is stable and unchangeable. And the process of wine aging is still a mystery for us. Alcohols and acids may form new compounds. Some compounds can dissolve; some can combine with other elements to create new aromas and flavours. Time does tell, you know.
But when you taste a wine, it's not just about a panoply of different flavours: you realize that in general there is a lot more going on than just that, and that three things especially change with time.
1 – Acidity: This is one of the most important elements in a wine, as it refreshes the mouth and makes you salivate. Normally with higher acidity, a wine can age better. The acidity of the wine decreases slowly over time as it ages and flattens out.
2 – Tannins: The structural component which provides astringency, and that may dry out the mouth and create bitterness. Tannins will slowly 'melt' and "smoothen out" over time. Attention: white wines do not need tannin to age well and they can be very long-lived too.
3 – Smoothness: this warms the mouth and creates a "flat" sensation in the mouth, what we can refer to as a smooth mouthfeel. It is normally provided by residual sugar and alcohol. But while these elements do not change over time, the acidity levels and tannin presence do change, and so we are left with the sensation/impression that the wine is creamier, silky and balanced. Sweet wines like Sauternes, Riesling Vendanges Tardives and others can age remarkably well, given all the extract and acidity and sugar they come equipped with.
After bottling, wine will begin changing, and continue to do so over time. This change, its degree, is one of the most interesting aspects of wine, and setting out to discover such changes and their entity can be a magical experience. I guess that is why some people are so attracted by old wines.
As always, do not forget to open your old vintages several hours before tasting. Here's a story for you. I recently tasted Chateau Margaux 1986. This particular vintage of this wine, is known for being one of the best Bordeaux wines to have ever been produced. But after we had the first sip, just after opening the bottle, we were all ready to be disappointed. The wine was closed, not delivering any pleasant aromas and far from the memorable experience we had all been waiting for and counting on. But after only one hour, the wine became extremely young and powerful, a mixture of black fruits, leather and violets, boasting a very nice structure and silky tannin. It showcased a very long finish and beautiful acidity levels, not to mention exceptional balance and elegance. So give your old wines time to show their best, and don't be in a hurry to drink away.