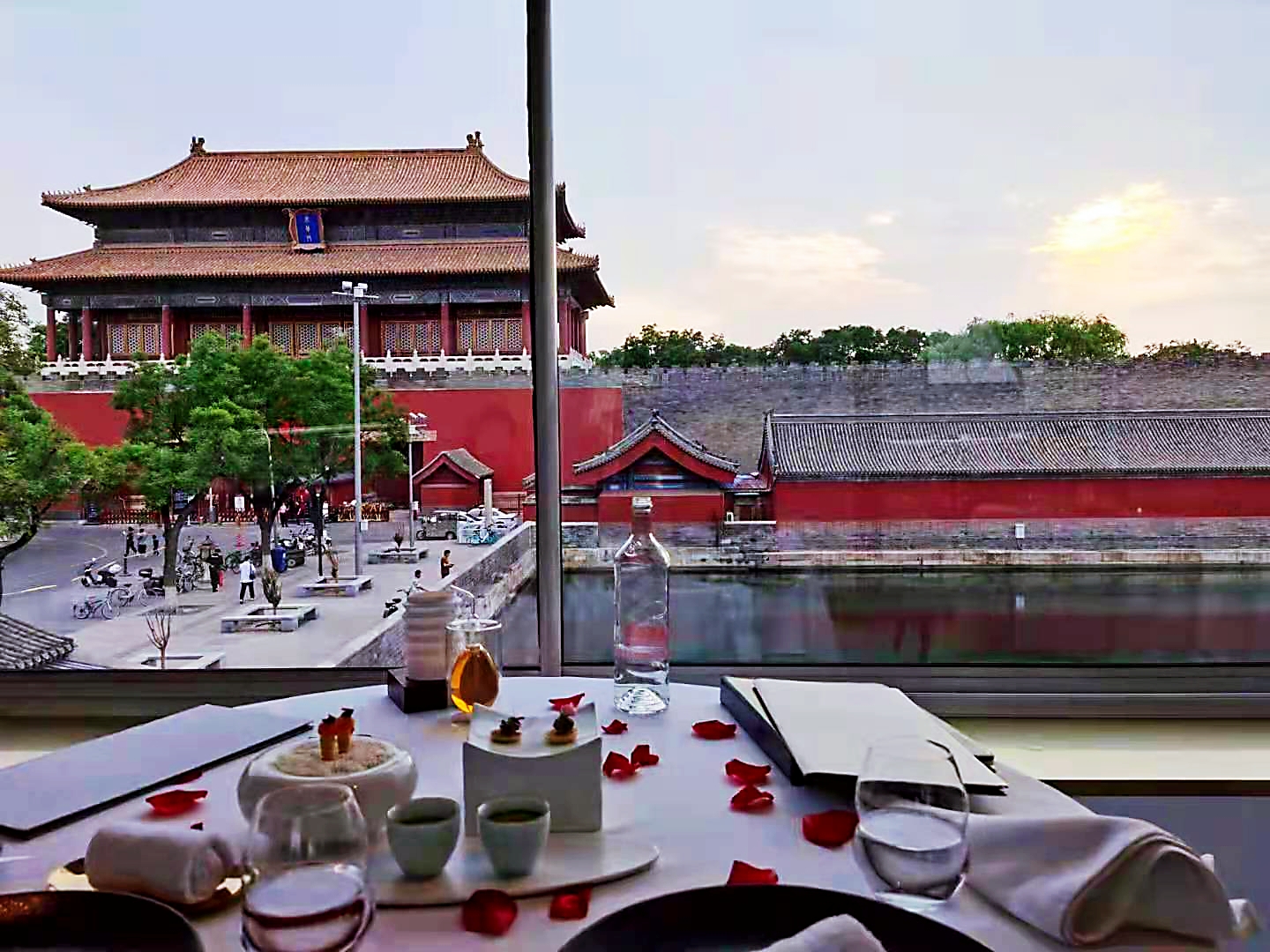 95 Donghuamen, Dongcheng District, Beijing
Tel. +86 010 8400 2232
The dishes
Indulgence menu
Caviar/Basmati rice/fennel/avocado
King crab/melon/citrus/beet
Scallop/fennel/caper/brown butter
Seared foie gras/papaya/mint/cauliflower couscous
Lobster/green pea/orange/tomato emulsion
Wagyu beef/basil pesto/asparagus/pepper sauce
Chocolate/milk chocolate/peanut butter/mandarin sorbet
The wines
Pikes 2018 White Mullet Clare Valley South Australia            92
Tenuta delle Terre Nere 2015 Etna Rosso Feudo di Mezzo Il Quadro delle Rose   92
Meyer Family Vineyards 2012 Pinot Noir Okanagan Valley Reimer Family Vineyard British Columbia            91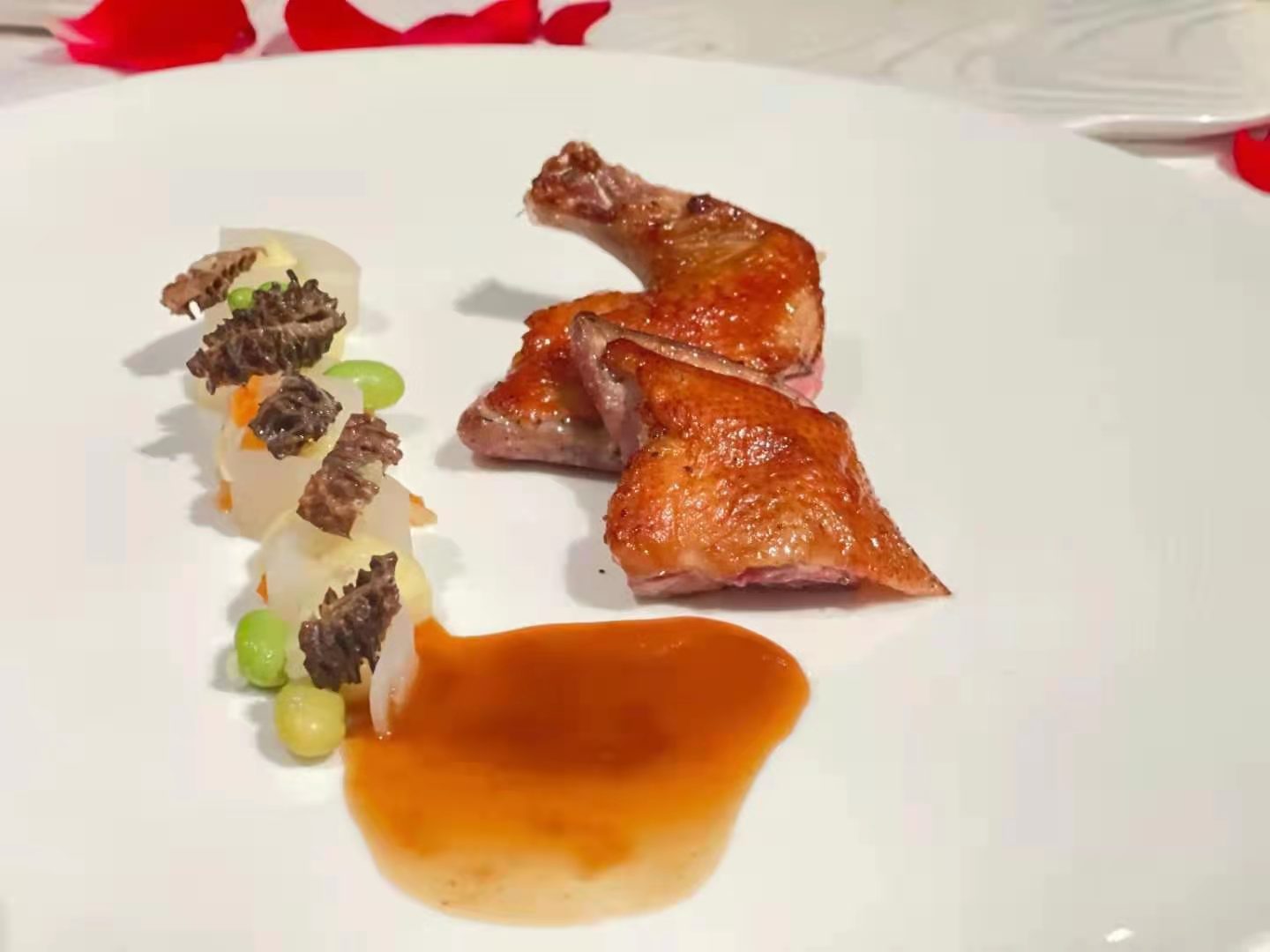 Two locations and one standout name to them both, that of TRB restaurant (take your pick, either the one in Hutong or Forbidden City: both are great. The one I am reviewing here is the latter, where the TRB in the name stands for "Temple Restaurant Beijing" (though this name has since been dropped and the dining concept goes by TRB alone). The name harkened to one restaurant location being housed within the walls of a 600 years old temple, but despite its ancient location, TRB's menu is one of the hottest and hippest in all Beijing, featuring Chinese-inspired takes on modern European cuisine.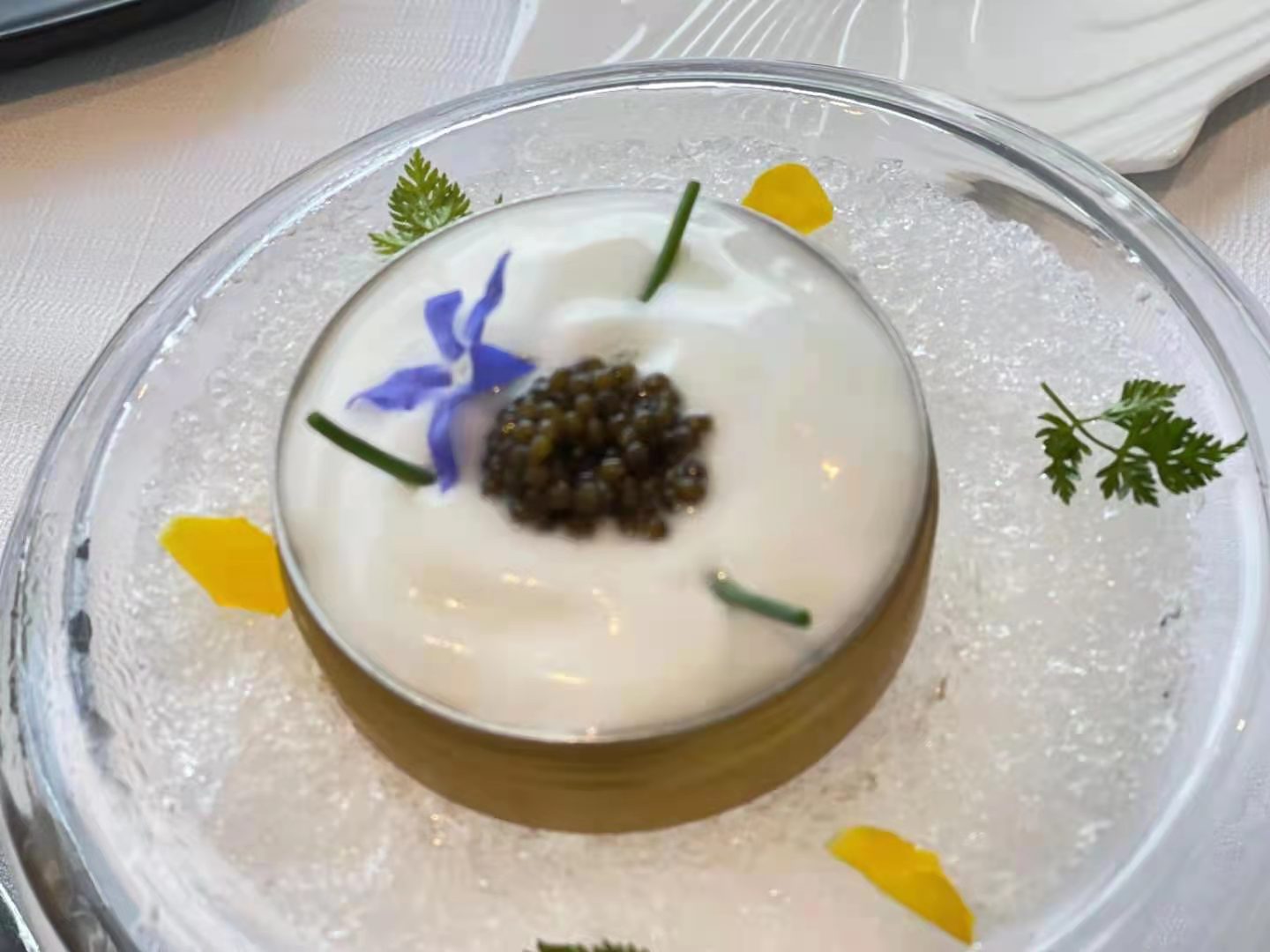 The sleek, rather cool and modernist-looking dining rooms of TRB Forbidden City are situated in a two-storey Qing dynasty building: the second floor is where you'll have views of the beautiful Forbidden City, in particular the Imperial Palace used by Chinese Emperors from the fifteenth to the twentieth century (the restaurant is located alongside the former Imperial palace's eastern moat, so you can enjoy dinner while taking in the calm-inducing, bucolic sight of people strolling idly by the water and others fishing). But the restaurant wouldn't be worth writing about or even going to if it was only about good looks. Fortunately, there is real talent in the kitchen and the waitstaff is friendly and kind. Head Chef (actually, Corporate TRB group chef) JFK Zhang was former sous-chef at Maison Boulud in Beijing from 2008-13, then after that venue closed, moved to New York City and was sous-chef at Daniel, easily one of the USA's ten best restaurants, for a year and a half (while with Boulud, he also helped in the opening of Daniel Boulud's DB Bistro & Oyster Bar in Singapore in 2011. Boulud took two chefs from New York, Zhang was one of the two who got to go and train the staff there). Originally from Xi'an, Zhang graduated from majored in culinary arts at Sichuan Higher Institute of Cuisine while at the university in Chengdu. Well-versed in the culinary traditions of China, he moved to Beijing in 2003, but the stroke of luck that would change his life happened in 2005 when he began working in a Spanish restaurant of the capital, a move that allowed him to learn not just about that cuisine (especially of Spain's Basque country) but to also move to Maison Boulud. For once the Spanish restaurant closed shop, the chef there, thanks to a connection, recommended Zhang to Boulud and the rest, as they say, is history.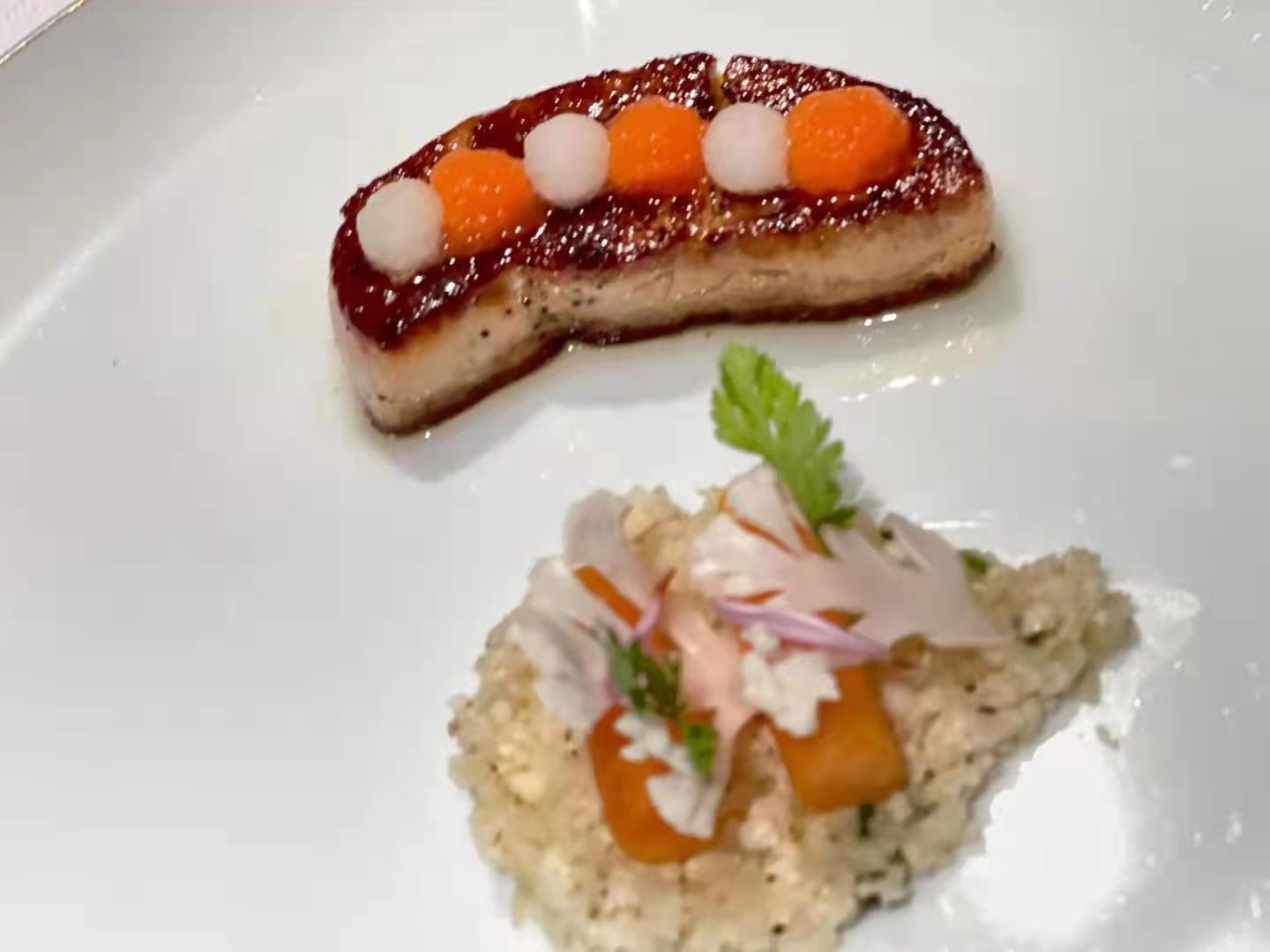 I have eaten twice in four months at this restaurant, and it is only fair to recognize that both times have been excellent dining experiences. For my latest meal I decided to go with the high end "Indulgence menu", and it ran uneventfully, though the young sommelier was a little slow to refill the glasses, and the situation got to a hopeless point that I wanted to pour the wines myself. To her credit, though initially miffed that I told her to leave the bottles on the table so I could take care of them myself, she politely insisted that it was her job to do so and after my observation, she made a point to be timely and attentive so that our glasses would not remain empty. You might think that filling the wine glasses in a timely manner to be only normal, and in fact should expect it to be in a restaurant asking for large sums of your dining money, but you'd be surprised in just how many high end (or more precisely, so-called high end) restaurants wine service is a problem. In the end though, things all worked out, and I want to mention we were generously served two glasses of complementary sweet wine at the end of the meal, undoubtedly a nice touch. That's the sort of little things that explain why TRB deserves the good reputation it has.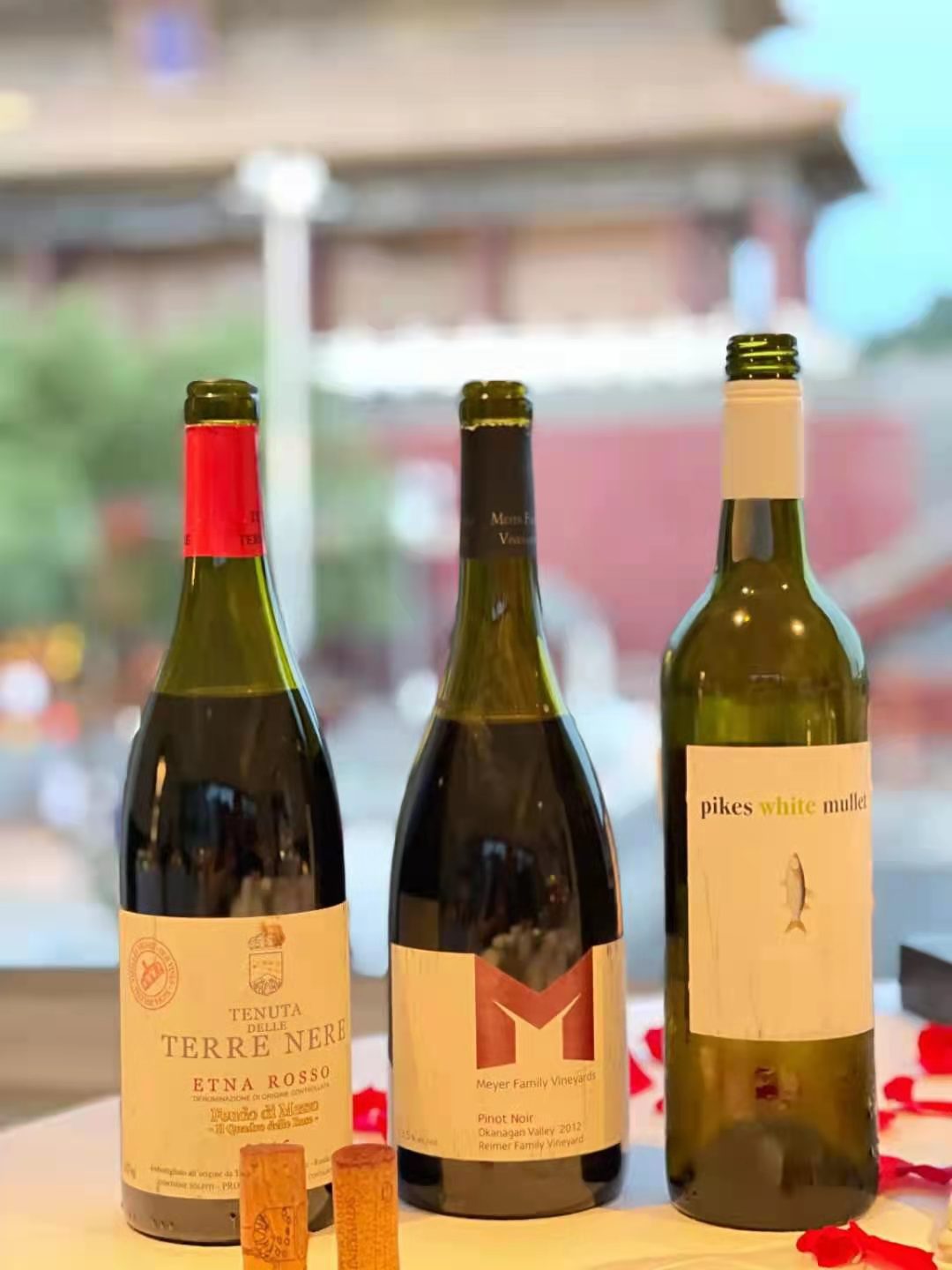 In fact, I didn't just at well on this night, but I drank very well too. The complicated sounding Pikes 2018 White Mullet Clare Valley South Australia is an almost as complicated blend of Fiano, Riesling, Viognier, and Pinot Grigio. Complicated, maybe; a success, most definitely. This refreshing white wine has all it takes to be a real crowd pleaser, with vibrant harmonious acidity carrying the stone fruit and floral aromas and flavours to linger on the long savoury back end. This pretty white wine functions well both as an aperitif wine but its texture, density and concentration allow it to easily stand up to more involved fish and white meat dishes. Saline and mouth-coating, with hints of lemongrass, green apricot, and a hint of aromatic spices that brings a Muscat variety to mind (if so, it's not declared in the blend), this lingers long on your taste buds and in your memory cells. Just as enjoyable, if in a different way, is Sicily's Tenuta delle Terre Nere 2015 Etna Rosso Feudo di Mezzo Il Quadro delle Rose, always one of the readiest to drink and more forward cru wines from Terre Nere. Mineral as any self-respecting Etna wine ought to be, with oodles of red cherry and mountain herb aromas and flavours on top of its multilayered rocky nuances, the wine is light and elegant on its feet not to overpower the delicate preparations TRB's menu is all about. Last but not least, the Meyer Family Vineyards 2012 Pinot Noir Okanagan Valley Reimer Family Vineyard British Columbia is an extremely successful British Columbia Pinot Noir wine that has aged rather gracefully. Marked by a strong presence of oak right from its youth, the vanillin presence is still there, but age has happily pushed it into the background rather than front and center where it used to be (and getting in the way of the fruit and floral aromas and flavours that were, and still are, there). Today, this mellow beauty is drinking absolutely fabulous and provides a good showing for a Canadian Pinot Noir. It matched very well with my pigeon and Wagyu beef dishes (the pigeon dish was a surprise, added bonus, a nice thought by the kitchen staff), and I really couldn't have asked for anything more; well done, really. There is no doubt the three wines on this night, all excellent, made the food sing that much louder, and better. Which, when you stop and think about it, is exactly what you want your wines at the dinner table to do.