1/F, The Roof, 458 Madang Lu near Jianguo Dong Lu, Huangpu District, Shanghai
Tel. +86 171 2667 7323
The dishes
Octopus, potato, lemon, chili
Prosciutto pizza with prosciutto, roasted figs, cheese and pickled jalapenos
Caminetto Seafood plate, organic tomato, garlic, white wine
Strawberry and coffee ice cream scoops
The wines
Ruggeri NV Valdobbiadene Prosecco Giall'Oro          90
2019 Jermann Vintage Tunina Venezia Giulia           93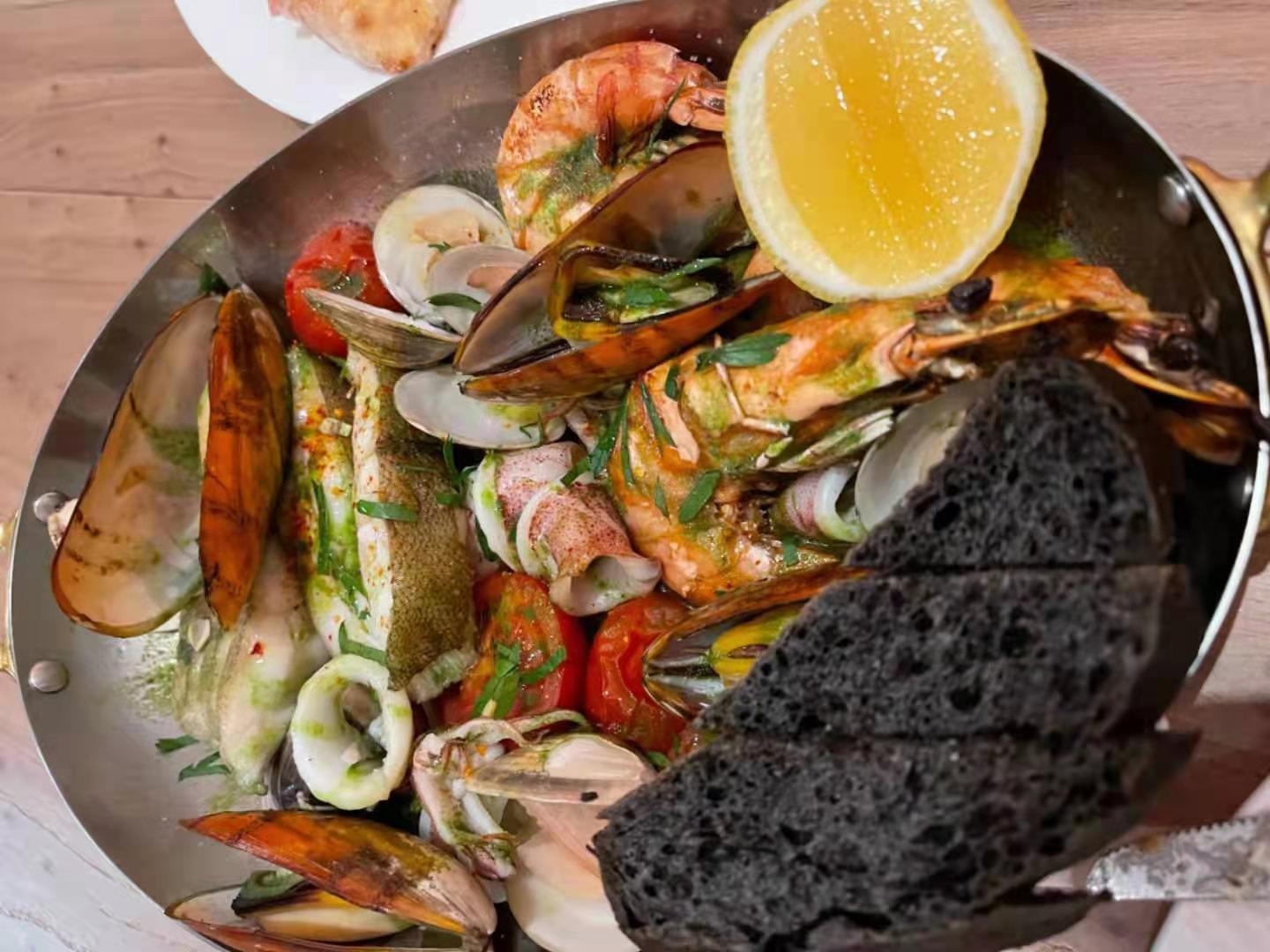 In the midst of its soft opening when I visited this past June, Caminetto is a promising Italian eatery thanks to the combination of a really noteworthy Italian wine list with the talented chef-owner Kelvin Chai manning the stoves. The ex-Executive chef of Jean-Georges Vongerichten's highly popular and successful Mercato Shanghai, Chai knows his way around pans and stoves, and this much is evident by at least some of the dishes I tried on this specific opening night. For example, the pizzas, already a strong suit of Mercato, are just that at Caminetto too, rating as definite above average efforts in the realm of international quality level piedom. Not that anyone will forget the masterpieces made by Michele in Naples or La Gatta Mangiona or Pizzarium in Rome, but Caminetto's pizzas are absolutely delicious and really quite good, so well done. A case in point being my pizza with prosciutto, roasted figs and that was so good it disappeared from the table in less than ten minutes and were we not all reduced to counting calories at this sorry stage of our lives, we could have easily had another one.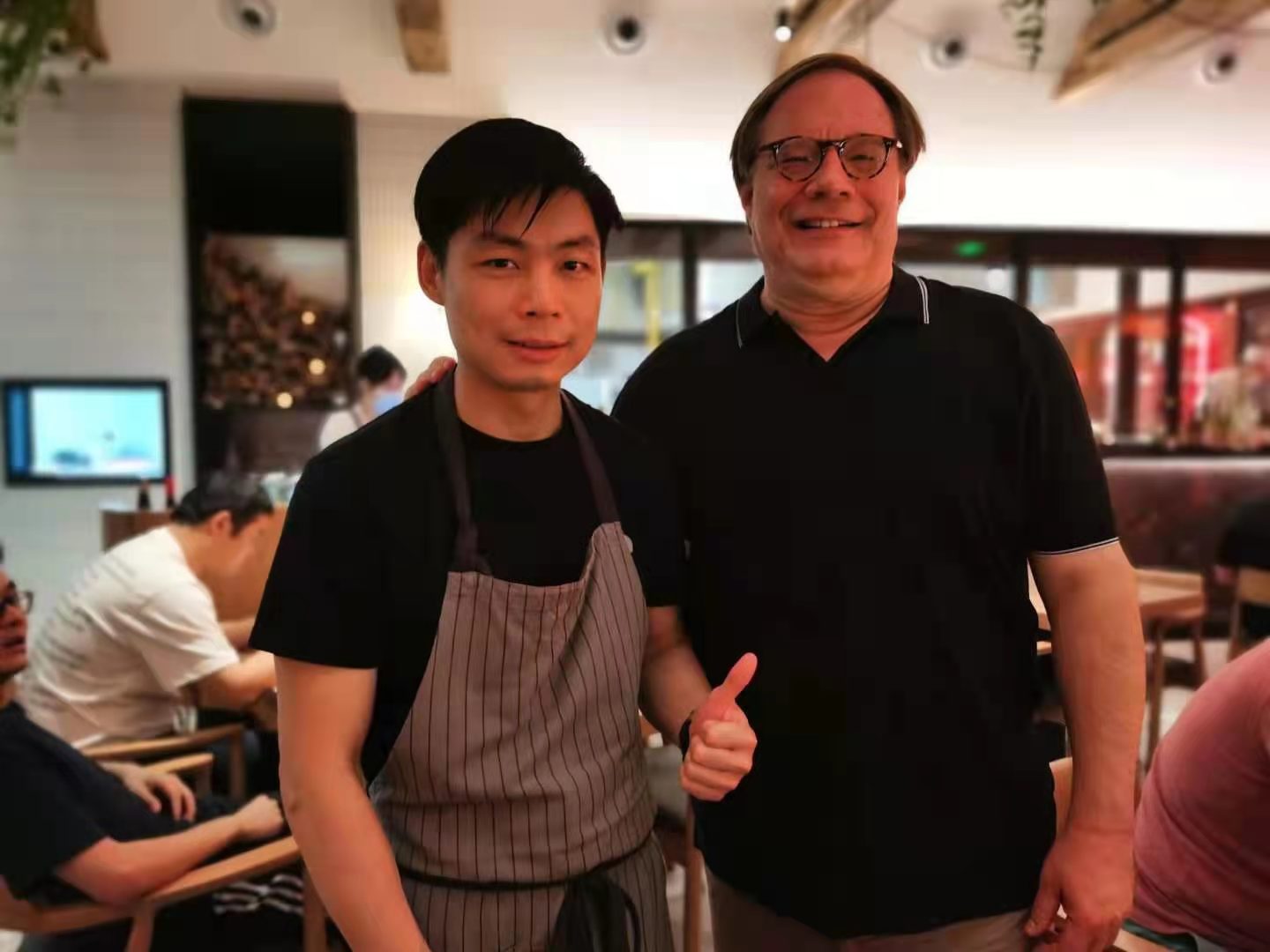 The spanking new restaurant is located in The Roof complex of the trendy Xintiandi area of Shanghai, and boasts a sleek brightly lit interior and an open kitchen, a just as open and see-through circular wine cellar, outdoor seating, and a small lounge area so I'd say the place ticks all the right boxes in the realm of modern dining cool, though the mall-like location diminishes the hipster quota somewhat. Many of the dishes at Caminetto are inspired by childhood memories of Chai and his mother cooking away; and so the highly meritorious concept of "farm to table" is very strong here, with Chai sourcing fresh ingredients from local farms on a daily basis. There are interesting and well-thought-out Chinese touches to many of the totally Italian dishes: pesto pasta with a hint of Xiang Chun (a Chinese vegetable that tastes like spring onion), ravioli filled with shepherd's purse, a rare celery from Shandong called Ma Jia Gou highlighting a three cheese wood-fired shrimp pizza, and tiramisu made with Bai Jiu. Still in the midst of its opening phase and currently a little understaffed, it can't surprise that not everything coming out of the kitchen works as well as it sounds, such as for example the sauce of the seafood platter that is in dire need of more garlic (but a little chili pepper and/or lemon might not hurt either) or the somewhat dangerous idea of pairing shrimp with cheese on a pizza (or pairing those two anywhere else for that matter), but for the most part the food at Caminetto is really quite good. Best of all, you can tell there is a real thought process behind it and an effort to make it both special and meaningful, so I'd say the future looks bright here, because Chai isn't just likeable and down to earth, but talented.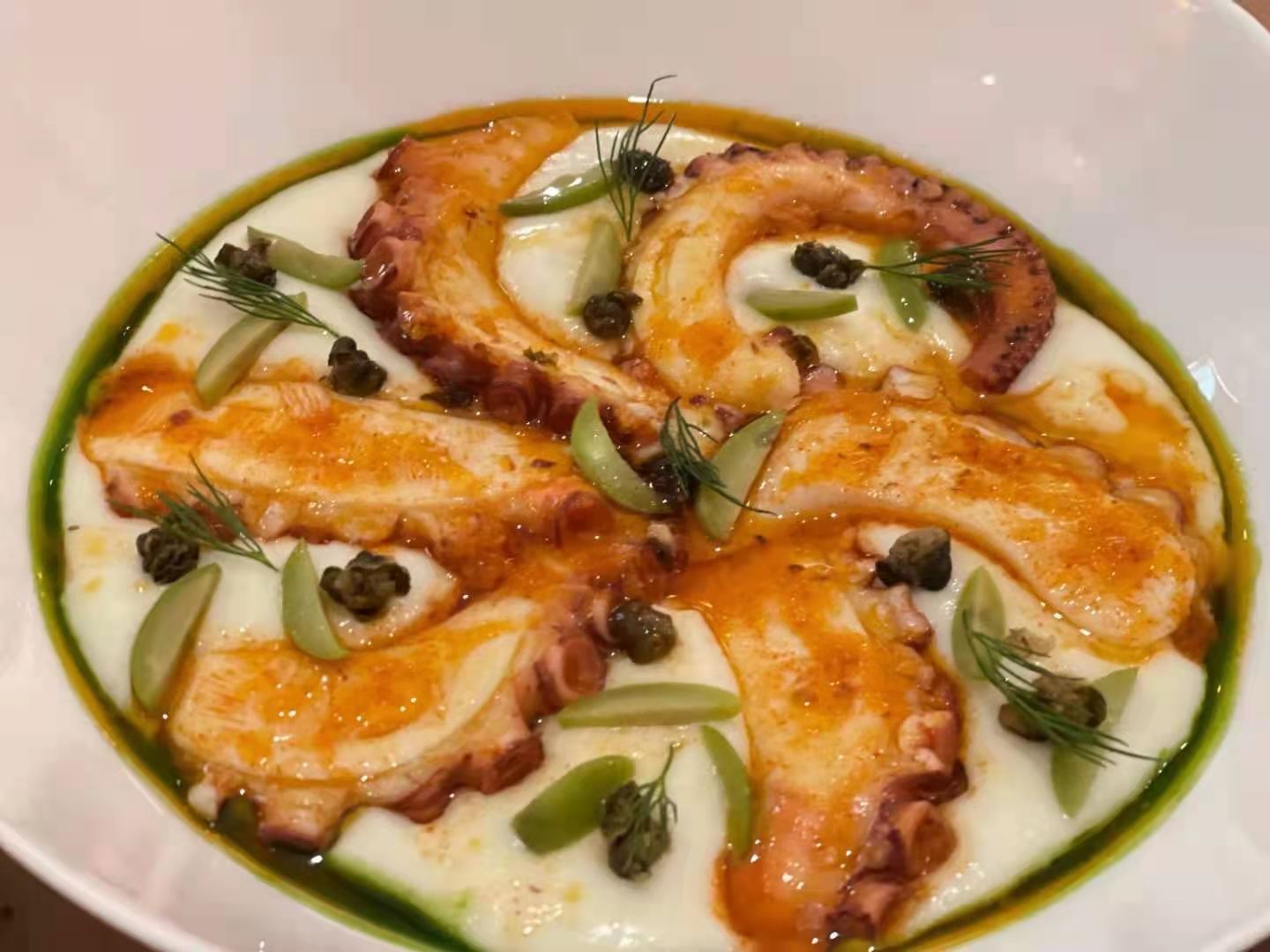 What is already humming on all cylinders is the wine list, which is, as far as Italian wine selections go compared to those of other Italian-themed eateries in the city, excellent. The wine list is thought up thanks to the consulting help of a friend of chef Chai; in house sommelier Prada (Jesse) Zhong is very young and very passionate, and does a very good job of running the floor and helping those less knowledgeable in choosing the right bottle for their palates and wallet. Well done. My only caveat with the wine list is that it's a little on the expensive side, but while at the top end you won't find any bargains, which is really a missed opportunity of sorts; that said, it is so well devised that you won't have any trouble finding good wines to dine with. From Gaja to Fontodi to Roagna to Tiberio to Jermann to Sassicaia to Terre Nere, all of Italy's coolest wine names are here.
On this night, my Ruggeri NV Valdobbiadene Prosecco Giall'Oro and the 2019 Jermann Vintage Tunina Venezia Giulia were just humming along, clear-cut examples of what two truly talented estates can produce. Ruggeri is one of the five best names in Prosecco, and while this is "only" their entry-level Prosecco, it is more than good enough, especially compared to so much of the junk that is very culpably allowed to carry the name "Prosecco" on the bottle's label. At least, this one is varietally accurate, not to mention satisfactorily rich and creamy.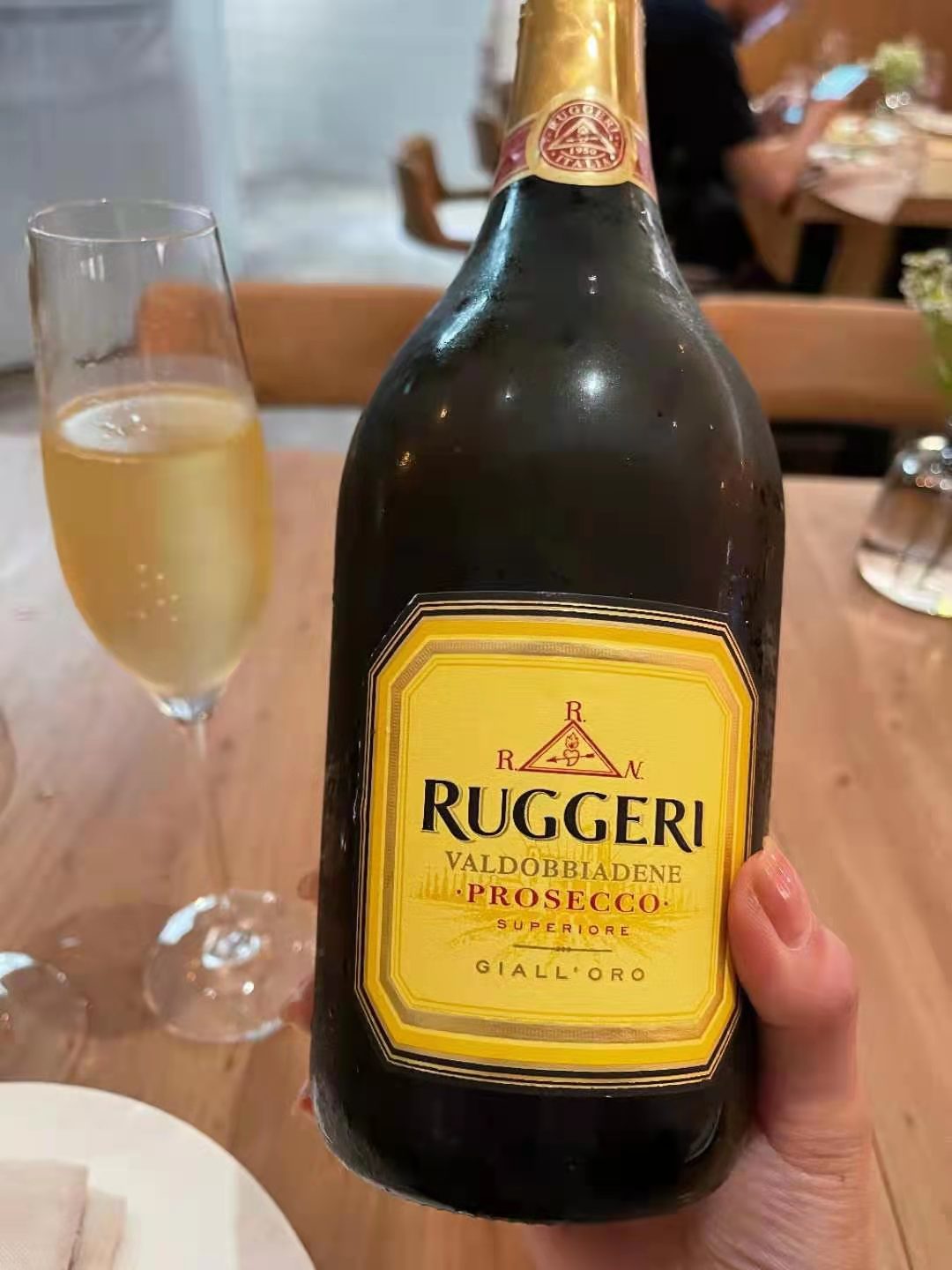 By contrast, there is no lack of complexity with the Vintage Tunina, the 2019 vintage of which struck me as highly promising even at this young age. Still fairly closed on the nose, it reveals multilayered personality in the mouth, with hints of white and yellow flowers and ripe stone fruit nicely lingering on the long suave finish. A beautiful wine that I would cellar for another three years before opening, and keep for another eight or so in a good cellar after that, it brought a wonderful evening to a wonderful close. And so it is that look forward to coming back to Caminetto soon, perhaps after the first three months are under everyone's belt, quite confident that I'll enjoy my ride even more then than I did this time around. For Caminetto is a place that is, well, going places.