321 Xinhua Road, Shanghai, China
Tel. +86 21 62419100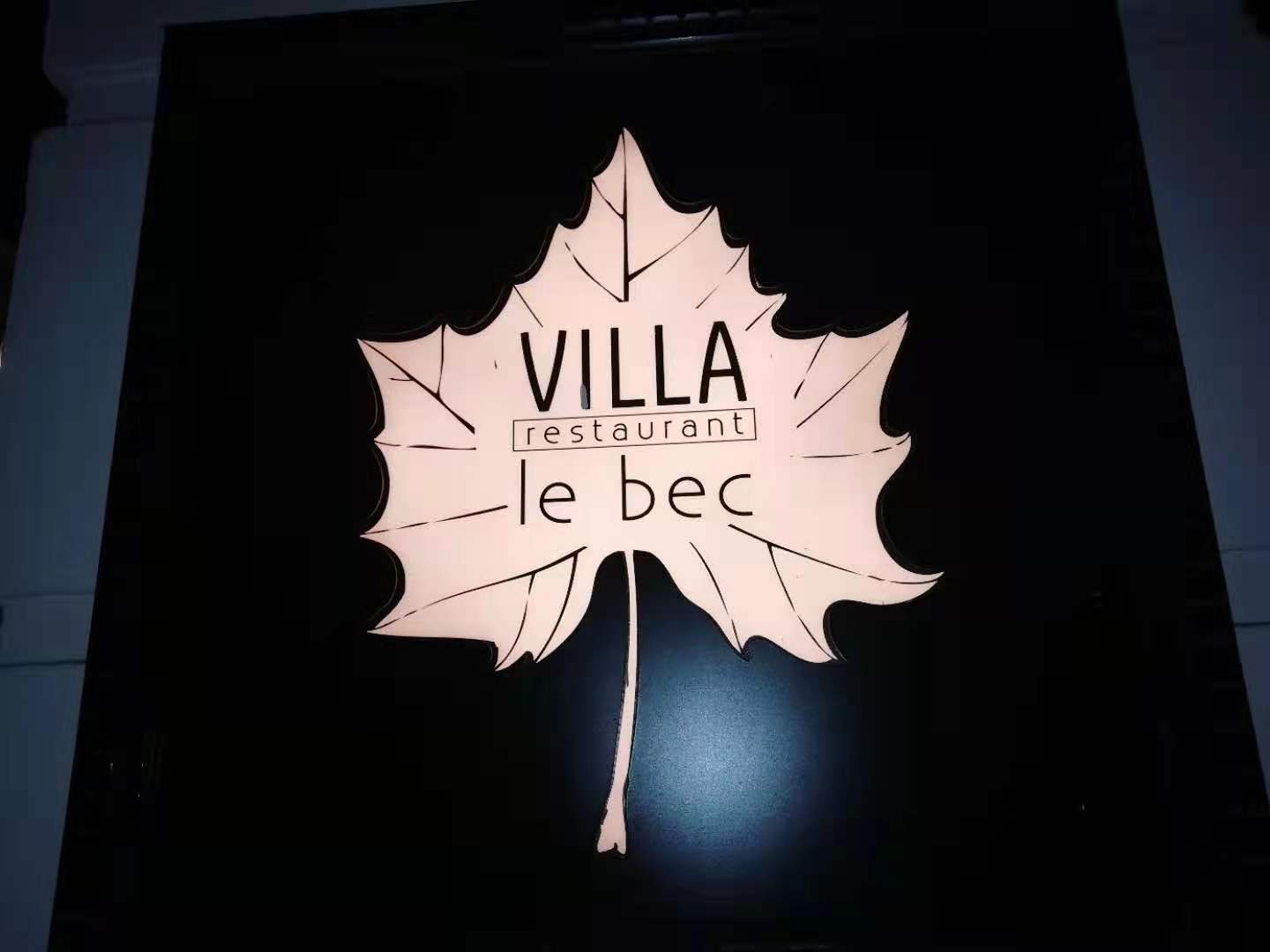 I've known French chef Nicolas Le Bec for over fifteen years, having frequented him and his restaurants long before he moved to Shanghai with his Asian wife to start a new, and highly successful, career in China. Fact is, Le Bec trained for success, attending hotel school in his very early teens and then setting out for the USA where he plied his trade honing not just his cooking skills but his love for travel and discovery as well. He moved back to France where he was to become exceptionally successful, manning his namesake two Michelin star restaurant in Lyon and where everyone "in the know" was confident the young man would soon become one of the youngest three Michelin star winners ever.
But life has a funny way of working out, or not, and Le Bec was to be one of the first chefs to get out of the three star food rat-race, preferring to go the gastro bistro route instead (and that has since become commonplace for many famous chefs). In Le Bec's case he did things on a grander scale, opening what was one of the first food concept malls, Rue Le Bec, something that was both new and rare back then (so for accuracy's sake, he did not shut down his two Michelin-starred restaurant and moved to Shanghai, as been erroneously reported on many websites, but had another intermezzo first).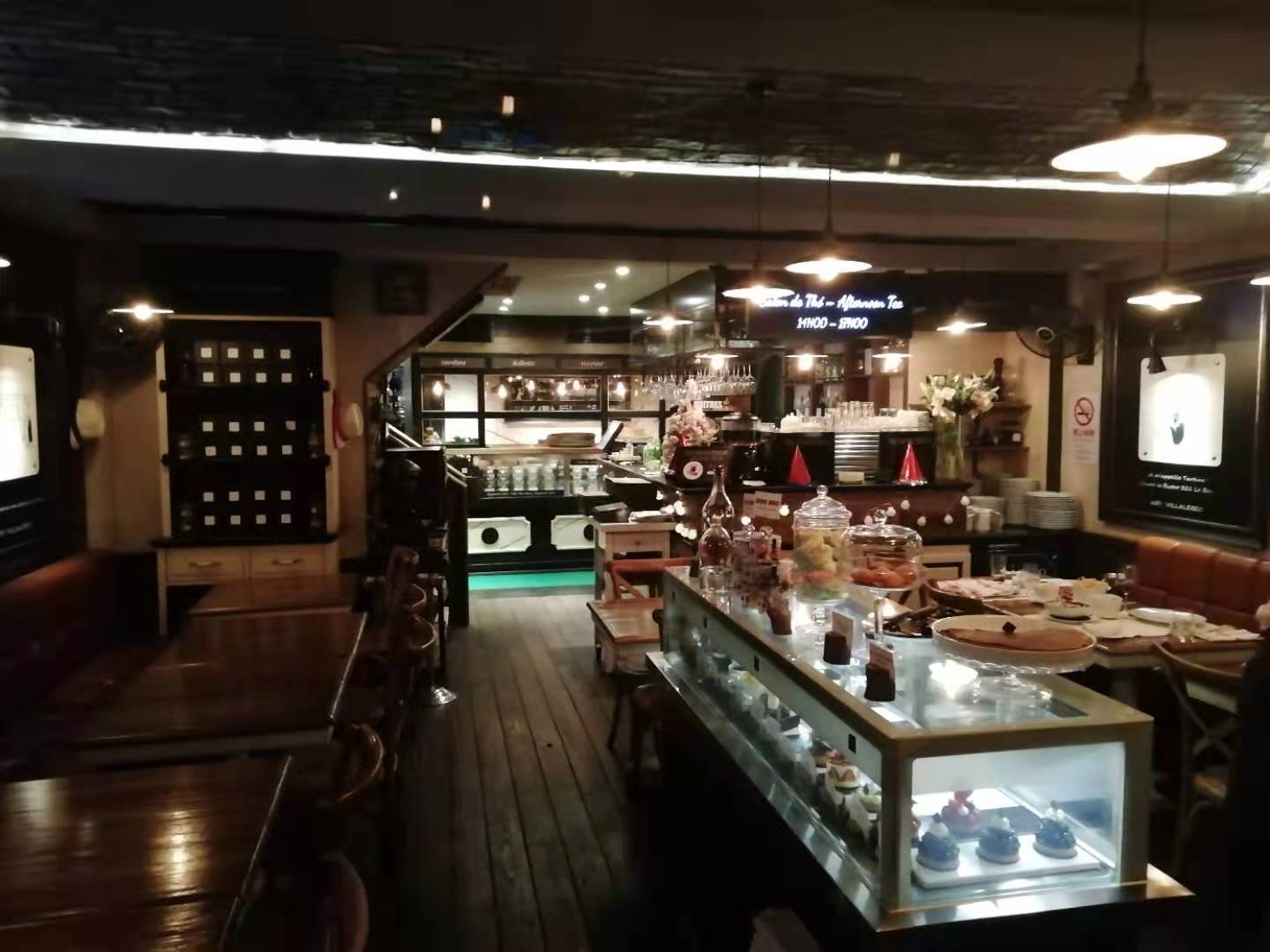 Many other indicators testified to the man's talent: for example, he performed extremely well outside of his own kitchen, a feat that many world-famous chefs fail miserably at. I am sure you have had dinners cooked by famous panhandlers at wineries or restaurants and hotels others than their own where the food experience ended up being less than enthusiasm-building: not so with Le Bec, who always performed at a multi-starred levels no matter whether he was cooking at home or on the road. In this respect, I remember a wonderful meal cooked in Rome I invited him to with the help of Paul Amsellem of the Domaine Georges Vernay: that dinner prepared for France's finest, including the French Consul and Vice Consul and the members of the Union des Francais de Rome et de Latium along with the grand wines of Georges Vernay, proved to be as memorable an evening of fine wine and food as I have had in Rome. Even better, one that highlighted everything the Rhone magically delivers from an oeno-gastronomic point of view.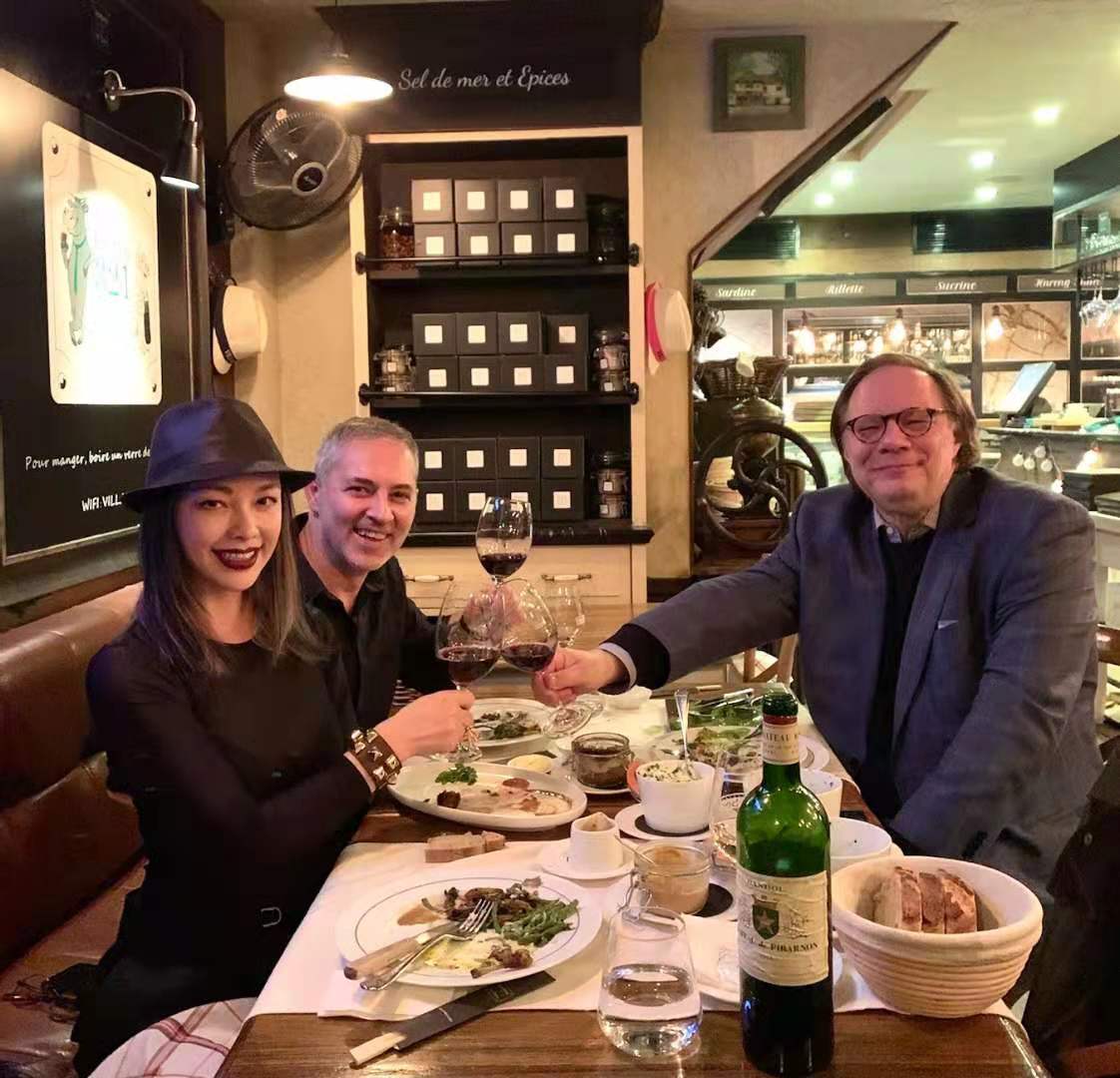 In Shanghai, Le Bec has built a dining empire of sorts, with an entry-level restaurant/tapas place that doubles as a very good French wine shop (Epicerie & Caviste Le Bec 62), a middle-range but thoroughly excellent restaurant (Grand Comptoir, often just called 178 Le Bec) that is one of the best values to be had in an expensive dining city like Shanghai, and his flagship spot, Villa Le Bec (also referred to quickly as 321 Le Bec, because it is divided into many sections, one of which is the more casual ambiance of Bistro 321 (but the menu and wine list there are the same as that of the main dining room). I first lunched at the Villa soon after its opening, and I can say the place hit the ground running, offering fine French food and wines at reasonable prices. In status-obsessed Shanghai, were high prices and expensive (and often totally flavourless) ingredients are equated with quality (such a joke), Le Bec gets passed over by many foodies in favour of more exclusive establishments that, culinary-wise, cannot even remotely hold a candle to it. But frankly, who cares: their loss, our gain. You will simply not have a much better and more satisfying time than a dinner spent at Villa Le Bec, though in fairness, I can agree with the complaint of some that the Rhone's-inspired food dishes are not exactly the last word in lightness.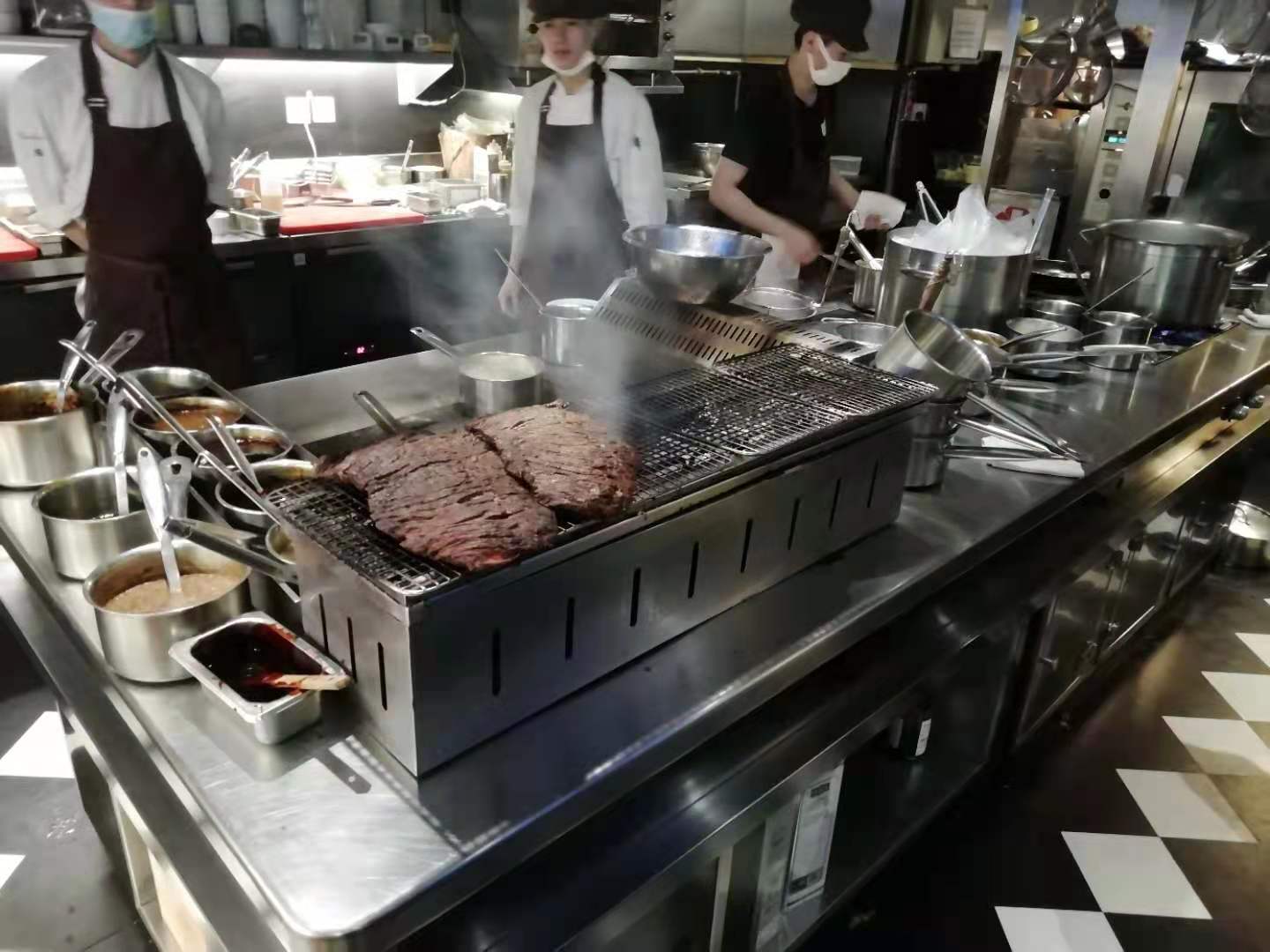 Housed in an elegant 1924 French colonial style villa on beautiful tree-lined Xinhua Road (one of Shanghai's most beautiful streets), Villa Le Bec opened in 2014 (first the casual brasserie Bistro 321, and the main restaurant a year later). As mentioned previously, the villa is divided in many different dining spaces: the bistro, the small Cellar Room, the main dining room and when the weather allows, the popular garden terrace. The food is very traditionally French: Asian accents, though present, are not that common, as this really is resolutely French fare you'd expect to find back home (home if you're French, that is). Bavette au poivre, onion soup, frog's legs, escargot (stuffed with bread in what is a different preparation than the more typical Bourguignonne style  that many are most acquainted with), oysters of all shapes and sizes, pigeon, roast chicken, paté en crôute…all the staples are here. I will just point out the cheesy and truffle pasta dish (melanosporum fresh truffle and parmesan cheese pasta) that is so delicious it's really unforgettable, and consider that I cannot think of a single pasta dish I have ever had outside of Italy that I would ever reorder (while I would have tis Shanghainese-French version every day of the week if I didn't fear what my cardiologist might have to say, but that gives you an exact idea of the goodness that this dish is).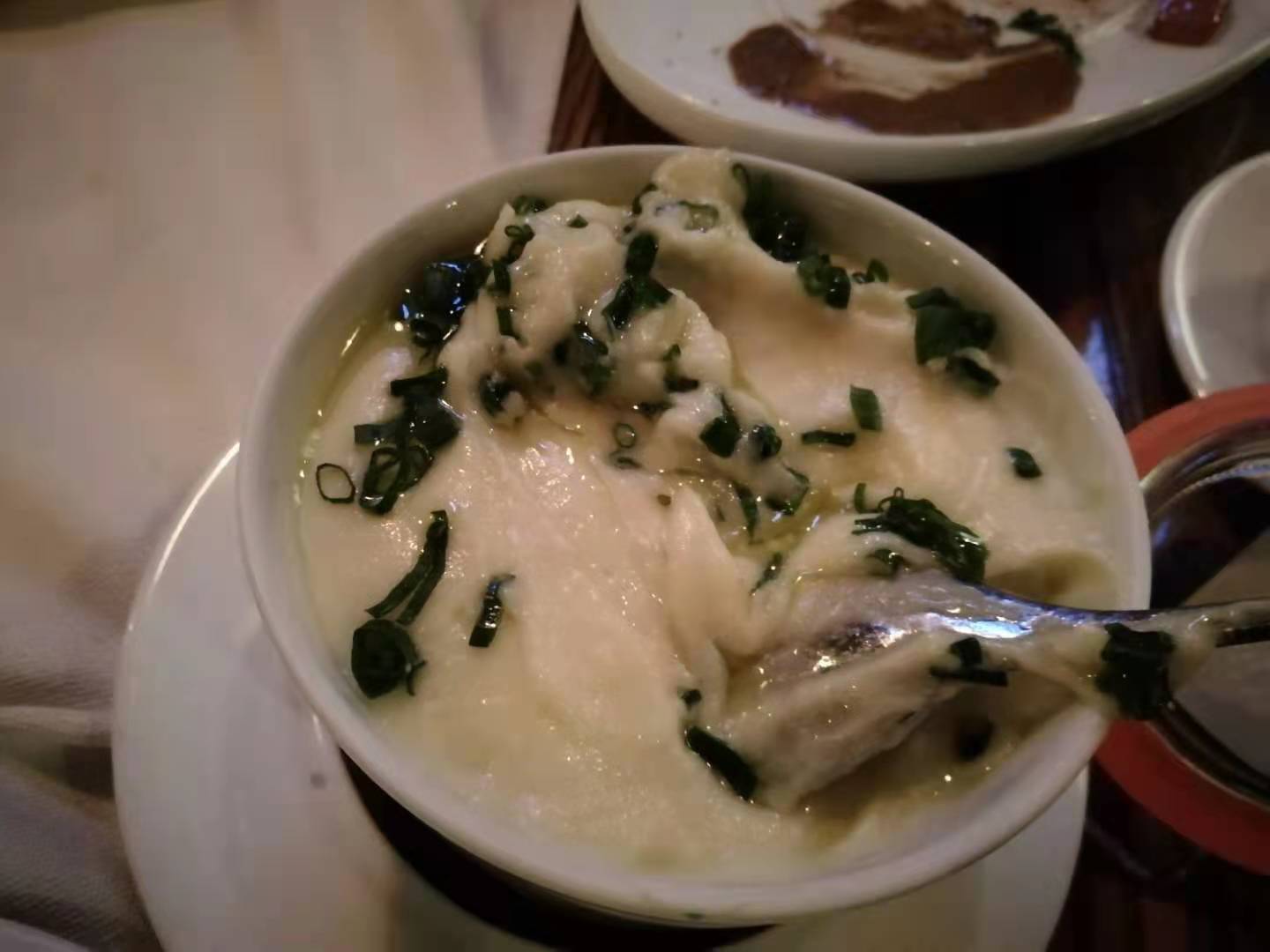 All that wonderful food is coupled to a very extensive and fairly priced French wine list (with a more than just a token representation of Chinese wines, a nice and intelligent touch: well done!) and that, in yet another sign of Le Bec's quality approach to life rather than the nouveau-riche mentality that plagues so many other dining professionals, spans all the regions of France and does not focus only on the best-known, most expensive and famous. You want great producers that won't force you to mortgage the house such as Domaine de Pibarnon or Louis Michel Chablis? They're there waiting for you. Can't do without Guigal's truly magical Côte Rôtie La Landonne or Chave Hermitage? You'll find those too at Villa Le Bec. In short, the wine list provides something for everyone and at all price points.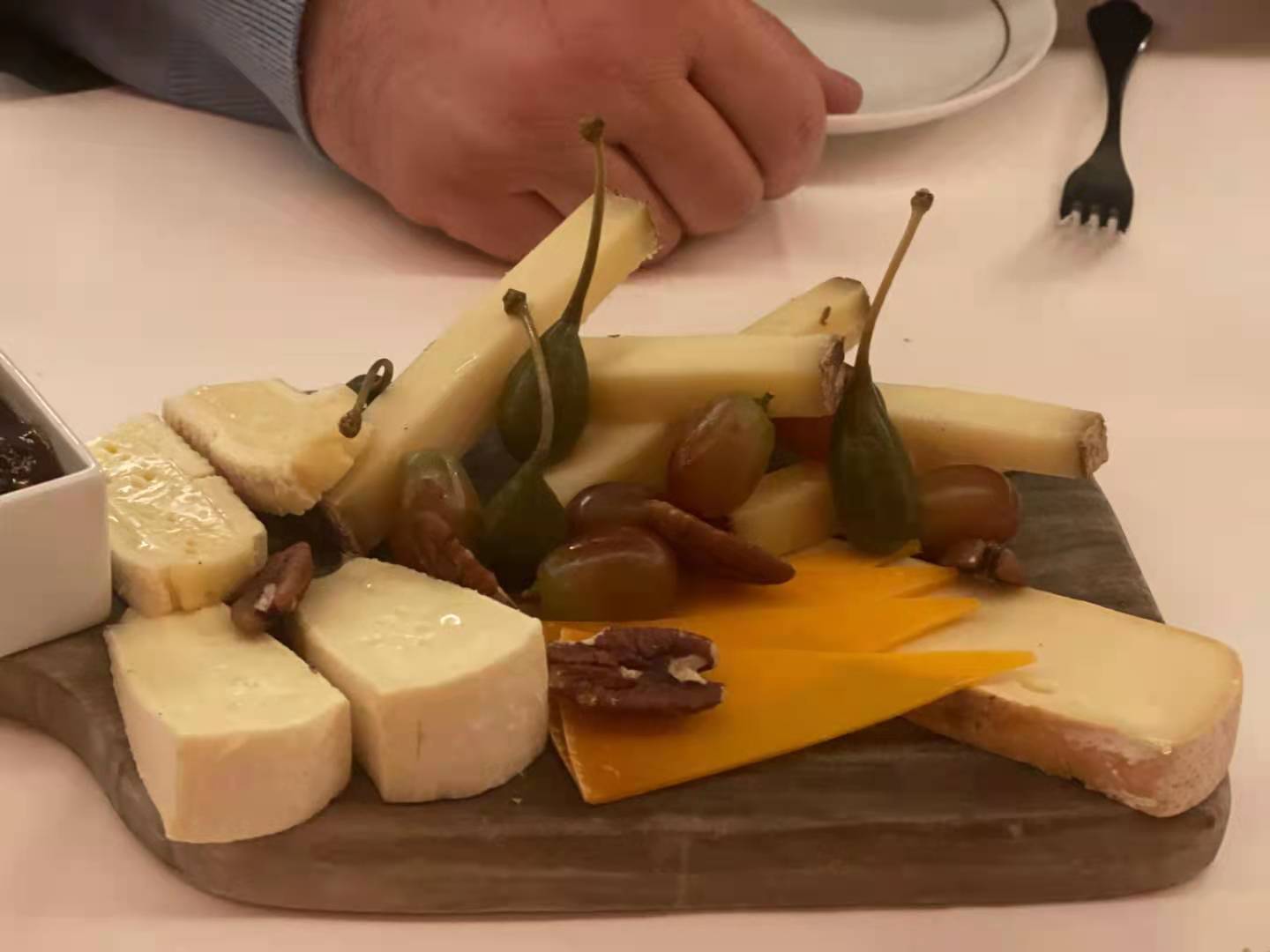 On this evening, I kicked things off with the light and easy-going (if admittedly not very concentrated) 2017 Pierre Gaillard Condrieu, a wine that offers plenty of Viognier goodness (if not very long-lasting goodness). But unless you have your heart set on a rich, oily, thick Viognier as Condrieu is remarkably adept at delivering, you will find that Gaillard's lighter-styled interpretation makes for a good uncomplicated aperitif. Normally, I would have started my dinner with the non-oaked 2016 Louis Michel Chablis 1er Cru Montée de Tonnerre, but the latter premier cru is really a grand cru in everything but name only; and so the power and depth its wines deliver make them too big and complex to serve for aperitif-purposes only. The evening couldn't have finished any better given that we had one of the world's best wines to enjoy, and in not one but two different vintages. And while the Guigal 2012 Côte Rôtie La Mouline is still shut down and ungiving and will need plenty of time to deploy all of its considerable underlying (very underlying) potential cloaked as it is for now in an ungiving tannic grip, the Guigal 2005 Côte Rôtie La Mouline is an absolutely magical wine, one that will immediately make you realize you are in the presence of absolute greatness. Deep, multilayered, profoundly complex but remarkably well-balanced and refined for such a monstrously concentrated wine, it is truly one of the best red wines I have tasted in the last fifteen years or so. Properly aged in a good cellar for another ten years will likely turn it into the best red wine many of those who will taste it at its apogee will have ever tasted up until that point in time. Given that it's high on potential that it has not yet reached, I should really score the wine 99+ or so, but that would ultimately be unfair to what is truly a monument of a red wine. Amazing.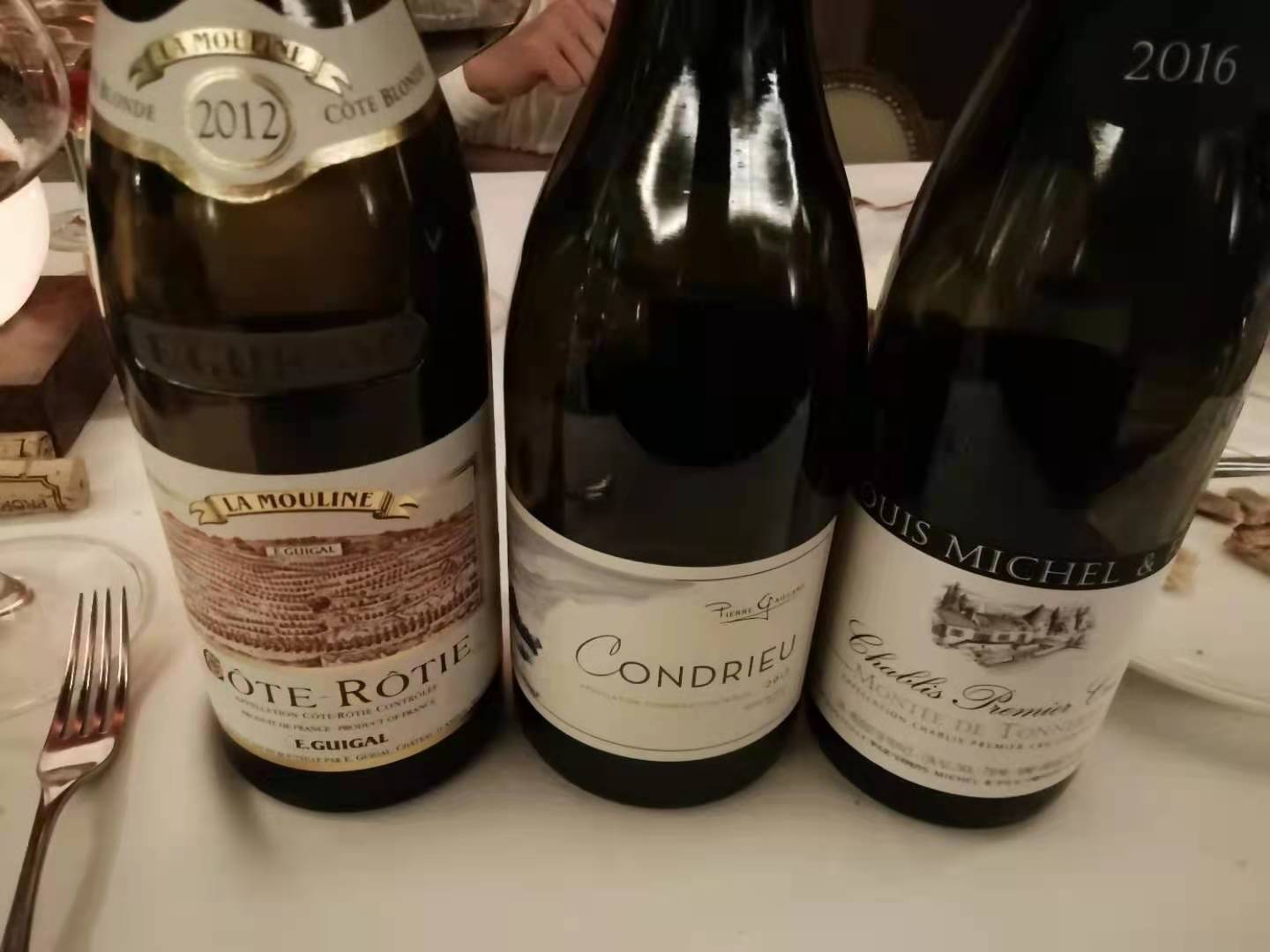 All in all, you will find that Villa le Bec offers a completely charming and endearing French dining experience, one that is as close to the real thing as you can have in Shanghai (or anywhere else outside France, for that matter). Villa Le Bec is a must-go-to place for those who understand what French food and lifestyle are about. It's also a place that is far from stuffy and characterized by very friendly service: add that it's heavy on romance, and so you realize that you can do much, much worse in this and any other city when you choose a spot for dinner. Chapeau, M. Le Bec!
The dishes
Sea urchins
Half cooked foie gras terrine with Cognac
Melanosporum fresh truffle pasta
Bavette au poivre
The wines
2017 Pierre Gaillard Condrieu     90
2016 Louis Michel Chablis 1er Cru Montée de Tonnerre       93
2012 Côte Rôtie La Mouline       92+
2005 Côte Rôtie La Mouline       100