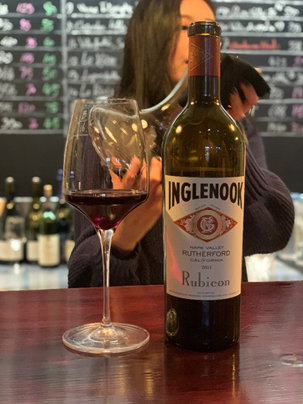 2011 Inglenook Rubicon Estate Rutheford Napa Valley California                   92+
by Echo Miao Zhou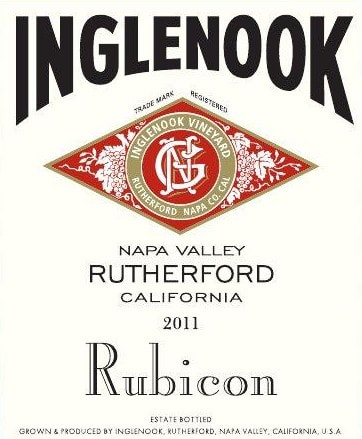 The history of Napa Valley winery Inglenook can be dated back to 1879, when Finnish sea captain Gustave Niebaum discovered this land. After enduring a difficult period during Prohibition (just like many other wineries of the time), the estate gained its reputation for producing very fine wine during the 1940s when it was owned by John Daniel. And things improved further when in 1975 new proprietor Francis Ford Coppola moved forward with his project to restore Inglenook to its previous glory. Among Coppola's many landmark and innovative decisions were those made relative to the hiring f  Stephane Derenoncourt in 2008 and winemaker Philippe Bascaules, from Chateau Margaux, in 2011.
"Rubicon" is the estate's flagship wine named after the small river crossed by Julius Caesar in 49 B.C., declaring his intention to gain control of Rome, thereby launching a civil war among opposing factions. Over time the phrase "crossing the Rubicon" has come to signify any irreversible action with revolutionary intent and that the outcome of which holds great risk. True to its uncommon depth, Inglenook's Rubicon continues to be a testament to the finely tuned rendering of a risk well-taken.
The 2011 Rubicon Estate Inglenook Rutheford Napa Valley is a 91% Cabernet Sauvignon and 9% Petit Verdot blend that clocks in at 13.9% alcohol. It has medium ruby red color and still slightly closed on the nose, offering hints of blackberry and herbs with aeration. But on the palate it is beautifully balanced and supple, with notes of sweet spices (dominated by black peppery and nutmeg) and toast complementing layers of blackcurrant, bramble and blueberry. Tight and refined tannins nicely frame violet aromas that unfold slowly as the wine breathes in your glass and decanter. In the mouth, this reminded me a bit of Colgin's Cab wines, but with a more feminine and softer touch, showcasing wonderful fruit-acid balance.Thus medium-bodied red finishes long with licorice, sandalwood, coffee and delicate leathery notes. I am highly interested to see how this will develop over the next few years. Drinking window: 2025-2035.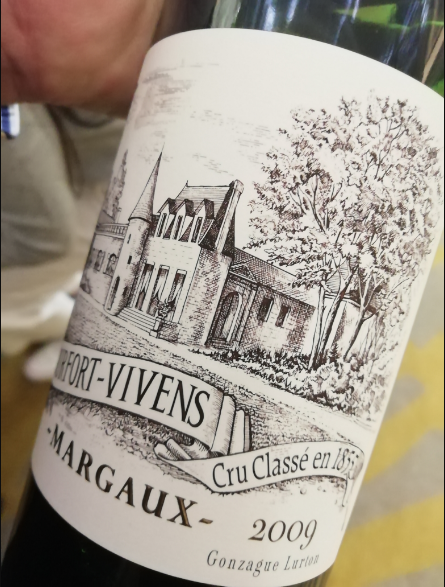 2009 Chateau Durfort-Vivens Margaux Bordeaux                                   91
by Ian D'Agata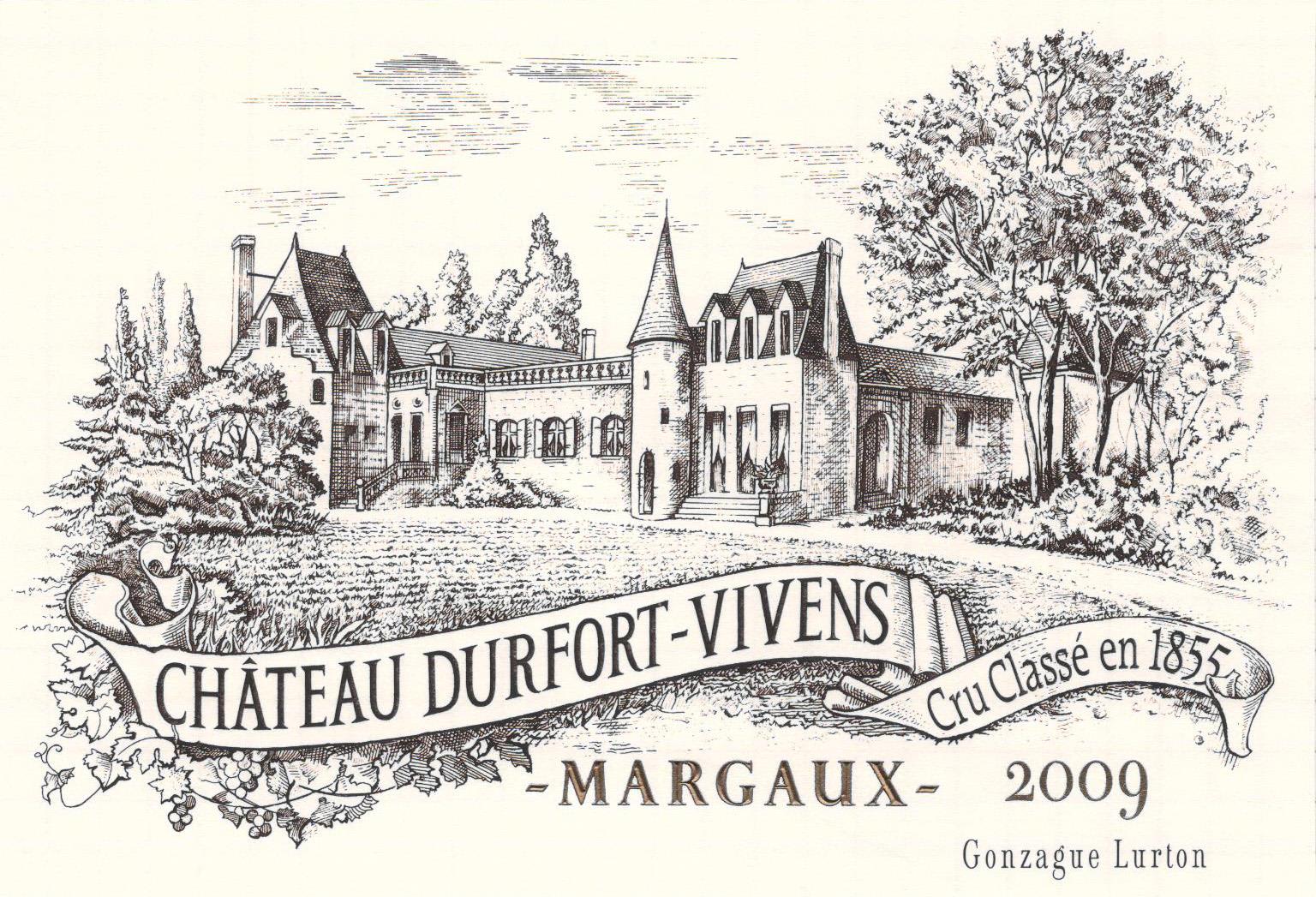 Classified as a Second Grand Cru Classé in the famous 1855 Bordeaux classification, Château Durfort-Vivens is located in the commune of Margaux on the left bank of the Gironde river. The Château's name was arrived at by combining those of two different families: the Durfort de Duras family (the estate founder in the 14th century) and the Viscount of Vivens (who thought well of adding his name in 1824, as was in fact customary of the time). In 1937, the present ownership of Durfort-Vivens was set in motion, as the estate was sold to a company the largest shareholder of which was the winemaking Lurton family. In 1961 Lucien Lurton bought it outright and proceeded to restore the property and its vineyards; today, it's his son Gonzague that heads the estate. Gonzague Lurton maybe very well be one of the nicest people you'll ever meet in Bordeaux, but he's also a very talented and at times underrated winemaker. His winemaking style of refined high acid reds wasn't much in favour in the early 21st century when ultra-dark, high pH and oaky wines were much the rage, essentially undrinkable behemoths that were most suited for prizefighting and bragging rights contests at tasting tables but that were never to be seen in any knowing dining premises.
Thanks to the characteristics of the 2009 growing season when many ripe but remarkably well-balanced wines were made, the 2009 Chateau Durfort-Vivens Margaux Bordeaux is one of the softer more luscious wines made in the last twenty years by this scion of the large Lurton family. Rather dark ruby in colour still, the nose offers reminders of redcurrant and plum, some cassis too, sandalwood, tobacco, red bell pepper, and green herbs. On the palate soft acidity and smooth tannins nicely provide backbone to the creamy fruit and herbal flavours; strikes me as being more marked by red fruit flavours than is usual for this wine. It also seems to have rounded and fleshed out since I first tasted it back at the Primeurs now many yeears ago. Medium-bodied and attractive, this 75% Cabernet Sauvignon, 20% Merlot and 5% Cabernet Franc blend finishes long and silky and leaves you looking to drink another glass right away. The wine's label is especially beautiful, taken from a nineteenth century engraving and this was the first vintage that featured it. Drinking window: now- 2029