Even in a year as a difficult as 2020 turned out to be for the world of wine (not that 2021 has been a walk in the park, at least, not this far) there were reasons to smile. Clearly, the smiling was limited to when the mind stopped focusing on the Covid-associated disaster at hand and concentrated instead on the many wonderful wines released in 2020 all over the world. And Italy certainly contributed its share of very fine wines indeed, such that setting out to choose the top 20 wines of 2020 looked to be a highly enjoyable task. So enjoyable in fact that I had gotten to forty wines before I even realized I was wayyyyy over my self-imposed wine number limit!
Fact is, Italy offers not just an amazing diversity of wine grapes, but of habitats too, and so the potential to make fine wines is almost endless. Narrowing a list down to only 20 "best wines of the year", those that you should not miss out on, is really no easy feat. And unlike other countries that are best known mostly for one or two specific wines, with Italy it is hard to focus on just one grape or one wine type or one region, because that means missing out on some real beauties.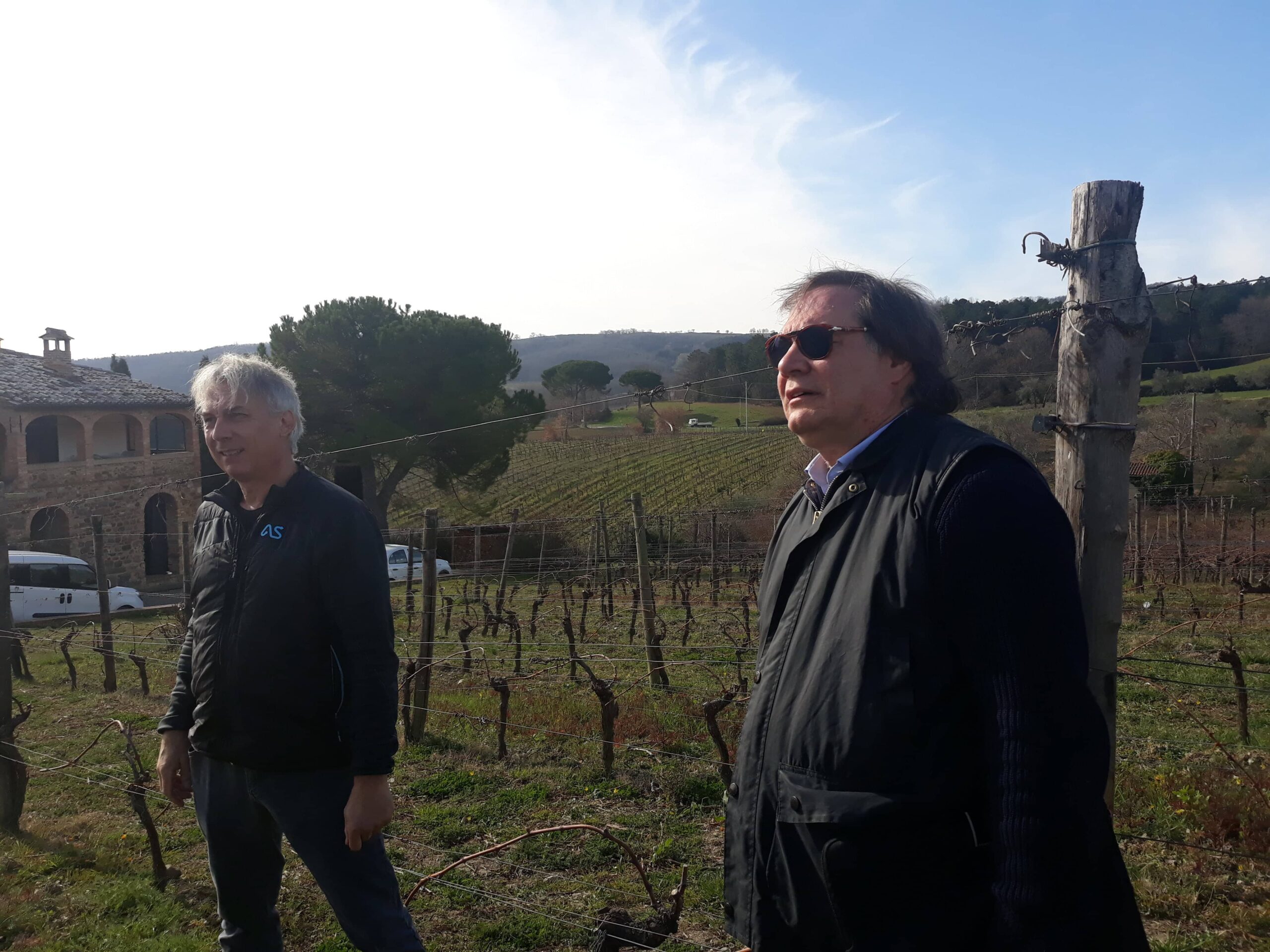 After a year of tasting through at times a truly compelling set of wines, ranging from surprising discoveries to mainstream products to rare small-volume efforts, I compiled the following list of top Italian wines of 2020 based on their quality, value, score, and availability. Clearly, there were certainly many other very fine wines made in Italy in 2020, but in an effort to come up with a serviceable, easy to read list, I have limited the wines on this "Best of" list to those I scored 96 /100 or above, but again, I want to stress that there were many, many other truly exciting wines top-drawer released in Italy last year.
The following wines were tasted during the course of 2020 either directly at the wineries or in my office in Rome when I used to live there.
Bruno Giacosa 2016 Barbaresco Riserva Asili                                                         100
Bright red with a pale rim. Explosively perfumed, multifaceted and extremely complex, with a red cherry and sweet spice personality of uncommon depth and complexity. Most impressive is the silky-smooth texture that is quite unlike any other Barbaresco or Barolo wine you will taste this year. This is an absolutely superb wine that induces silence in the room: by that I mean that anyone lucky enough to taste it will remain inevitably awestruck in admiration and speechless. It is also a wine that would make Bruno Giacosa proud, so good for Bruna Giacosa, his daughter. Speaking of Bruna, I have known her for something like fifteen-twenty years, have tasted with her regularly at the winery during that time frame, and did so again this year, when practically nobody else did because of Covid. Like all the previous times before this one, tasting these wines in the company of she and those who make them is a memory I will cherish. Drinking window: 2029-2056.
Giacomo Conterno 2014 Barolo Riserva "Monfortino"                                                      97
Another majestic Monfortino in the making, the product of a difficult vintage but then Monfortino has a track record for excellence in tough vintages (remember the gorgeous 2002). Red cherries, sweet spices and herbs greet your nose and palate, with a solid backbone of noble tannins and balanced acidity that extend the layered aromas and flavours on the very suave and very long back end. This is absolutely superb and yet another testimony to Roberto Conterno's skill and intuition as a sans-pareil winemaker. This year Conterno has also launched a new line of high quality crystal wine glasses that are remarkably good at coaxing the aromas and flavours out of Nebbiolo wines showcasing them to full effect: you must try them just as I did (in multiple taste tests in comparison with other well-known wine goblet brands and not just with Nebbiolo wines, but German Riesling wines too, for example) and I guarantee you'll come away believers. Drinking window: 2027-2045.
Le Ragnaie 2015 Brunello di Montalcino Vecchie Vigne                                                      97
This classy wine is remarkably pure, ultrasmooth and suave, with both dark and red berry, herb and cocoa aromas and flavors that last and last. A piercing laser beam of mineral freshness contributes to the impression of never-ending length and precision. Le Ragnaie never disappoints and is really one of the top 10 producers of Brunello wines today, making true-to-type Sangiovese wines that speak of Montalcino's terroir. Drinking window: 2025-2050.
Montevertine 2017 Toscana Rosso "Le Pergole Torte"                                                      97
Multifaceted and sensual, this is yet another impressive Pergole Torte (the name of the wine means the "dodgy or rickety canopies", a reference to the rickety look of the old vines the wine was originally made from). In keeping with the relatively warm vintage (but less so with the stylistic bent of Radda's wines, that normally exemplify the cooler-climate section of the Chianti Classico denomination), the 2017 Le Pergole Torte offers an easygoing mouthful of Sangiovese brimming with early appeal. Martino Manetti and his team have turned out another wine worthy of any serious cellar (and don't miss out on the estate's releases this year of Montevertine and Pian del Ciampolo, as both wines are also outstanding).  Drinking window: 2023-2035
Musso 2015 Barbaresco Riserva Pora                                                      97
Bright medium red. Perfumed spicy red fruit aromas and flavours are complicated by sweet spices, with suave red cherry and red berry notes plus a delicate herbaceousness adding further complexity on the finish. Like a red berry cocktail with alcohol and a little bit of vanilla from the oak. Fantastic wine. Drinking window: 2023-2045.
Roagna 2016 Barbaresco Pajè Vecchie Viti                                                      97
As good as Roagna's Barolo Pira Vecchie Viti and the possibly even better 2012 Crichet Pajè are, it was simply impossible to overlook the quality of this wine, which showcases all the greatness that Barbaresco is capable of. A reduction of minerals, red roses, red cherries, raspberry jelly, camphor and lavender, this polished, very deep wine is so good it will leave you speechless. And despite my recognized gift for gab, that's exactly what happened to me upon tasting it! In fact, this is one of the best Barbaresco wines I have tasted in the last thirty years, so well done Luca! Drinking window: 2026-2045.
Salicutti 2015 Brunello di Montalcino Piaggione                                                      97
A wonderful wine that offers a concentrated but refined panoply of red cherry, strawberry juice, red rose reduction, violet and sweet spice nuances on the nose and in the mouth. Boasts exceptional balance and purity, with the lively aromas and flavours lingering long on the suave finish. The Salicutti estate is located in the southeastern sector of Montalcino, in between the town of Montalcino itself and Castelnuovo dell'Abate subzone, and so the wine is not surprisingly marked by a fleshiness typical of the wines made close to the latter town, but the terroir Salicutti is blessed with is such that the wines are never over the top. Drinking window: 2025-2040.
San Giusto a Rentennano 2016 Toscana "Percarlo"                                                      97
Powerful and deep wine that is at the same time refined and smooth, this Percarlo is marked by spices and sandalwood that complicate the nobly ripe, sweetly spicy red fruit aromas and flavours. Whispers of candied violet, licorice, and sweet pipe tobacco linger nicely on the youthfully chewy long back end. This ought to prove quite the long distance runner, and age very well. Drinking window: 2025-2040.
Proprietá Sperino 2015 Lessona Riserva                                                      97
Piercing, perfumed and precise, this brightly mineral and floral Nebbiolo wine offers a bounty of ripe red cherry and berry aromas and flavours that are hard to forget. Silky-smooth and deep, thiss wine is a paradigm of what cooler weather Nebbiolo can deliver in this day and age of climate change. A superb wine, Lessona doesn't get any better than this. Owner Luca De Marchi is one of Italy's most talented winemakers, and he has been making great wines for a good decade at least. Don't miss out on his wines (the Uvaggio is a less expensive alternative to the Lessona, but is almost as good, and the Cabernet Franc made here is to marvel at (in the slightly warmer years especially). Drinking window: 2025-2050.
Aldo Conterno 2016 Barolo Romirasco                                                      96
The three Conterno brothers who man the famous Aldo Conterno estate in Barolo can be proud of what they have achieved with this and their other wines released in 2020. A true grand cru for Nebbiolo (and I caution readers that I do not use the term grand cru with the largesse of others), Romirasco once again has delivered a memorable wine of utmost purity and precision. A site already famous in the 19th century for the quality of its wines, Aldo Conterno's Barolo Romirasco always delivers Nebbiolo's sense of place with laser-like precision while also speaking of the Bussia area of Monforte d'Alba. In a nutshell, terroir. Drinking window: 2029-2051.
Biondi-Santi 2012 Brunello di Montalcino Riserva                                                      96
Dedicated to past owner Franco Biondi Santi who passed away in 2013 (and so this bottle has an extra label carrying the words "Dedicato a Franco Biondi Santi"), this absolutely gorgeous Riserva shows just how good Brunello Riserva wines can be, but for a variety of reasons, rarely are. Quite austere in its youth, this wine is being released for sale one year later than normal, and I have to say that it was a winning decision. The wine now offers plenty of red rose, violet, orange peel, and cinnamon nuances complementing nicely sour red cherries and strawberries on the nose and on the palate. It closes long and suave, with an air-dried quality which is hardly surprising, given the very hot 2012 vintage (and this even taking into consideration that Biondi-Santi is one of the first estates to pick each year). Drinking window:  2030-2060.
Bruno Rocca 2015 Barbaresco Riserva Currà                                                      96
What I like best about this truly outstanding Barbaresco is that it is very Currà: just like someoneboth experienced and capable can easily recognize and distinguish between Rieslings from Forst's Jesuitengraten and Ungeheuer crus, or between Griotte and Mazis-Chambertins, the same observation applies here. The refined, almost metallic nuance that so characterizes Currà is evident in spades here, and young winemaker Francesco Rocca is so talented that he can allow it to shine while at the same time bringing in full view, olfaction and taste the explosively rich bright sour red fruit and floral elements. Enters large, stays broad in the middle but closes with rapier-like precision and acidity, but insidious sweetness too. Just a great wine.  Drinking window: 2022-2040.
Ceretto 2016 Barolo Bussia                                                      96
In a lineup of truly outstanding wines this year from Ceretto, the Bussia struck me as being just a little bit deeper and complex than the others, though readers do well to note that all of Ceretto's offerings this year were of a really exceptional quality level. Youthfully tannic and with a clean, savoury meaty quality, the Bussia is characterized by highly polished tannins and balanced acidity that nicely extends both aromas and flavours on the long back end. This will only get better in a good cellar, so don't touch a bottle for another ten to twelve years at least. The vines from which the grapes are sourced to make this wine are located in the truly grand cru area of the Bussia Soprana, roughly 0.7 hectares of old vines (Federico Ceretto told me nobody seems to know their exact age) located in between the Romirasco and Cicala vineyards, right above the likewise famous Colonnello cru. Which is like saying the Champs Elysées, Fifth Avenue or Bond Street of Monforte Barolo land…  Drinking wondow: 2028-2036.
Cogno 2015 Barolo Ravera Bricco Pernice                                                      96
Bricco Pernice has one big problem: that is that it's made by the same estate that also produces the Barolo Riserva Vigna Elena, one of denomination's most unique and compelling wines. Otherwise, Bricco Pernice would get even more credit than it already does. Made from the heart of the Ravera cru in Novello (actually in by far the best part of it, what is the real "grand cru" portion of Ravera, that, at roughly 125 hectares, is too large to be truly of a grand cru quality). The Bricco Pernice magically combines flesh and power, grace and complexity, depth and ageworthiness into a package like there are few others, in Barolo (or elsewhere, for that matter).
Gaja 2018 Barbaresco                                                      96
This will only be released next June, but it was showed so well in my tastings that I thought I would be remiss if I did not tell you about it. Very pure and precise, clean and fresh, this burns long and bright in the nose, mouth and mind, with a deep perfumed nose, turning more austere on the long precise finish. The grapes for this wine come from fourteen different vineyards located all over the Barbaresco denomination, allowing the estate to blend the best of all possible sources to make this wine, which, in my opinion, has long been Gaja's best wine. Among the great vineyards sources include Asili, Il Bricco, Bernino, Cavanna, Faset, Loreto, Pajorè, Roncagliette, the low part of the Sorì San Lorenzo (actually the Secondine cru), Trifolera. About 55000 bottles made.  Drinking window: 2026-2046.
I Vigneri 2018 Etna Rosso "Vinupetra"                                                      96
It's not often that I describe a Nerello Mascalese wine as "massive" but that is exactly what the 2018 Vinupetra is (and in so doing lives up to its name, "vino di pietra", meaning a big solid wine, and this vintage's version certainly is). Normally, such a description would not be a compliment, as Nerello Mascalese wines are not about power and size, so that if you do come across one that eschews both those traits, you have to ask yourself what exactly they have given you to drink but aren't telling you. Then again, Salvo Foti is so uniquely talented (and knows the Etna terroir like nobody else) that what he can come up with is not in the cards for just about anyone else. Deep ruby-red in colour, in fact almost opaque and offering mostly black fruit aromas and flavours lifted by floral and balsamic nuances, this thick and textured wine is magically mouthcoating and pure. It closes long and tactile, with uncommon density and length for a Nerello Mascalese wine. Already fun to drink now, but don't touch a bottle for another six to eight years at least. Drinking window: 2025-2040.
Isole e Olena 2017 Toscana "Cepparello"                                                      96
It's not always easy making a concentrated wine that is also fresh and light on its feet, and especially so in a relatively hot vintage. And yet, over the years, Paolo De Marchi has shown just how remarkably adept he is at fashioning Cepparello wines that have never been over the top or caricatural or needlessly concentrated. Once again this year, De Marchi has produced a powerful but elegant Sangiovese wine that speaks of red and dark berries, smoky plums, herbs and minerals. Noble tannins and a long finish promise a long cellar life ahead too. Drinking window: 2025-2035.
Le Macchiole 2016 Toscana "Paleo Rosso"                                                      96
Simply put, there is no better Cabernet Franc wine anywhere in Italy (in fact, make that the world, if we are talking about 100% Cabernet Franc wines) than Cinzia Merli's Paleo Rosso, the wine that made it clear to everyone that the Tuscan Coast is a world class terroir for this variety (and that led everyone else in the area to either plant and make monovariety wines with it, or increase its percentage in their blends). Aromas and flavours of noble cocoa, vanilla, rose, violet and sweet spices all dovetail here in a unique sensual drinking experience that you won't soon forget. Drinking window: 2024-2040.
2017 Masseto Toscana"Masseto"                                                      96
With the terroir and the talent that they have at the Masseto estate, they can essentially turn out a masterpiece every year. Downright opulent in its spicy persona, this Masseto offers a heady drinking experience redolent in liquid blueberry and blackberry reduction, vanilla, chocolate, coffee and violet aromas and flavours that needs to be tasted to be believed. Not likely to be the longest-lived Masseto in history, but when a wine is this good why defer gratification? I suggest drinking this within its first fifteen years of life or so for maximum enjoyment, but clearly, it's not as if it will die soon thereafter. Drinking window: 2025-2033.
Miani 2019 Malvasia Friuli Colli Orientali "La Mont di Zuc"                                 96
Owner Enzo Pontoni, for my money Italy's best white winemaker, does not make his Malvasia wine every year but only when conditions allow (in 2018, for example, it got just too hot in the vineyards to achieve a world class wine up to Pontoni's exacting standards). Beautiful yellow with pale golden tinges in colour, with a hint of vanilla and oak-derived spices complicating on yellow apple, pear, and apricot notes on both nose and palate. Closes long and lemony with repeating vanillin spice nuances but with very good breadth and length and noteworthy complexity. Considering this vineyard is only fifteen years old or so, we can only expect bigger and better things in the future from what is already a stellar wine. Drinking window: 2024-2031
Pian dell'Orino 2015 Brunello di Montalcino "Vigneti del Versante"              96
Thyme, rosemary, and bay leaf notes are complemented by cinnamon and nutmeg, adding a whole other dimension to the ripe red cherry aromas and flavours. The long back end features noteworthy salinity and delicate herbal nuances. This strikes me as being one of the readiest to drink young Brunellos the (very) dynamic husband and wife duo or Caroline Pobizer and Jan Erbach have ever made, but one that also has the estate's signature purity and multifaceted complexity in spades. Drinking window: 2025-2045.
Poggio di Sotto 2015 Brunello di Montalcino                                                      96
Poggio di Sotto's Brunello is always one of Italy's, never mind Brunello's, best red wines, so it couldn't have been any different in a marvellous vintage such as 2015. This is yet another knockout wine from Claudio Tipa and his team, an admittedly remarkably refined showing for such a big ripe wine. Delicate hints of smoke waft from the glass, but it's the luscious raspberry and red cherry aromas and flavours enlivened by Oriental woods and minerals that take this to another level entirely. Finishes long and fresh, and although good to go and simply delicious already now, it will keep thirty years plus in a good cellar without any problems. If you want a lesson in what "great terroir" means, just try this wine. Drinking window: 2025-2035.
Siro Pacenti 2015 Brunello di Montalcino                                                      96
One of the more closed 2015 Brunellos, but everything about this wine hints at potential greatness, and I do mean greatness. Marzipan and sweet chocolate complicate sweetly spicy (cinnamon and nutmeg) ripe red cherry nuances. Overall, a magically well-balanced wine that you won't be able to tell was aged in 75% new oak! The creamy texture will drive you back to the glass again and again, so just make sure your mother-in-law is nowhere in sight when you pull the cork on this baby. Drinking window: 2025-2035.
Talenti 2015 Brunello di Montalcino                                                       96
I haven't always been the biggest fan of Talenti Brunellos over the years, finding them to be often much too dark in their aroma and flavour profile for my taste, but this 2015 is simply splendid, and in my opinion, the best young wine Talenti has made in decades. Red and black cherry jam notes plus a touch of herbs and ink are endowed with a savoury, balsamic nuance. This is a magnificently polished, rich, complex wine, well done! Drinking window: 2025-2035.
Tenuta San Guido 2017 Sassicaia                                                      96
Powerful yet elegant, in the signature Sassicaia house-style that often leads the wine to being  underestimated at times by wine lovers and critics upon release, the 2017 Sassicaia has more obvious stuffing from the get-go and will prove a favourite with drinkers everywhere. Minerals, camphor, red and dark berries as well as a note of perfumed violet all combine to give a complex, multilayered drinking experience that is both polished and extremely long. Another great Sassicaia, possibly Italy's most famous wine. Drinking window: 2027-2038.
Tiberio 2018 Trebbiano d'Abruzzo Fonte Canale                                                      96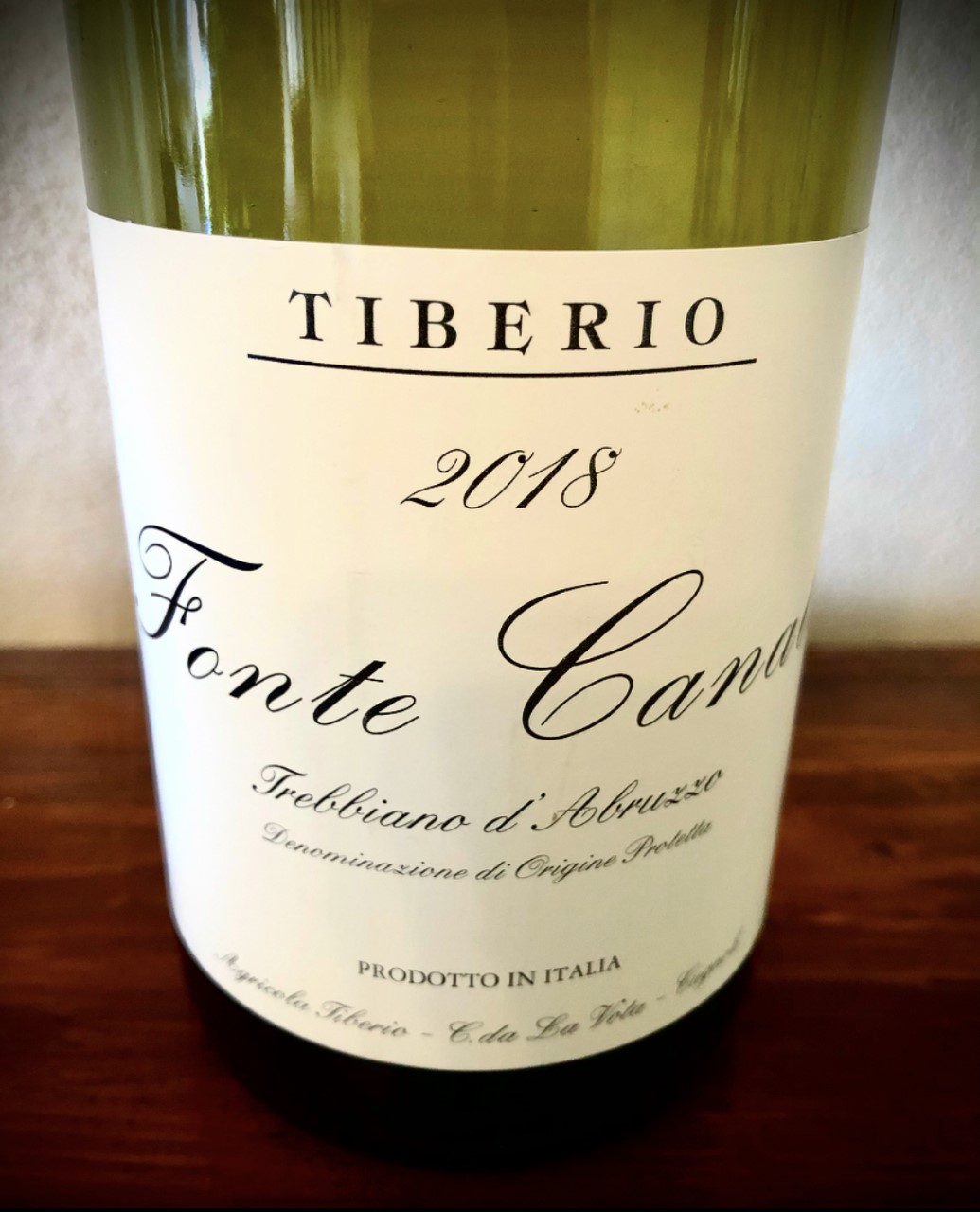 Only one of three white wines to make this list of Italy's best wines of 2020, so you know just how seriously superb it is. Every sip of the 2018 Fonte Canale tells you that you are in the presence of greatness, as it magically combines the cooler aspects of vintages like 2013 and 2015, and the riper tropical elements of the 2014, but without losing its typical laser-like, high acid personality. The secret to this wine achieving greatness was the specific weather pattern of the 2018 vintage, that allowed for two extra weeks of hang time than usual (compared to the 2017 vintage, for example, but preceeding ones too). There is a degree of complexity that is even deeper than usual in this young and highly promising wine. I have no doubts that, much as in past vintages, you will also find that as the Fonte Canale ages it takes on remarkably Chablis Grand Cru Les Clos-like nuances (Les Clos more so than Valmur or Blanchots). Best of all, this wine embodies to fullest effect what magical results can be obtained through the combination of very old vines, the right biotype of a grape variety wrongly thought to be uninteresting, and a suitable terroir, not to mention a talented producer. If it isn't the best Fonte Canale ever made, it's darn close. Drinking window: 2024-2038.
Benanti 2016 Etna Bianco Superiore Pietra Marina                                                      96
One of Italy's few white wines capable of aging and improving ten years plus without problems, Pietra Marina is the wine that put Carricante and Etna Bianco on the world map of quality wines. Lemon, apricot, apple, minerals and herbs comprise a very complex nose and palate, and linger impressively on the long finish. Another superb vintage for this wine made from grapes grown on the eastern slope of the Etna volcano (hence the "Superiore" on the label). Drinking window: 2025-2035.
Castello di Ama 2016 Chianti Classico Bellavista                                                      96
Restrained yet powerful, this extremely classy Chianti Classico showcases all the greatness that Sangiovese is capable of in the high quality terroir of Gaiole's Monti subzone (one of the three or four best of all Chianti Classico, in fact, a true grand cru area for Sangiovese if there ever was one). Minerals and a touch of Malvasia Nera-derived spice complement the violet, black tea and sour red cherry fruit typical of the Sangiovese, with noble tannins and lively but balanced acidity providing support and nicely extending the aromas and flavours on the very long elegant back end. Another winner here from the wine team of Lorenza Sebaste and Marco Pallanti. Drinking window: 2026-2038.
Dal Forno 2013 Amarone della Valpolicella                                                      96
Wrongly accused of being too massive and overly-rich, Amarone, when well-done, is actually a wine of great finesse, and this beauty by Dal Forno shows just how true this to be.  Deep aromas and flavours of red and black cherry, smoky plum, raisins and vanilla echo long on the sultry suave aftertaste, with hints of chocolate adding further interest. A great Amarone that tastes lighter than usual, but is clearly neither short on power nor on opulence. Well done. Drinking window: 2024-2035.
Fontodi 2017 Toscana "Flaccianello"                                                      96
The Sangiovese grown at Fontodi is characterized by amazingly small dark berries and thick skins, a vineyard selection made over the years that accounts, as far as Sanguiovese wines go, for some of the darker elements of Flaccianello's profile. Nevertheless, this standout wine is always marked by utter purity and precision and the story remains the same in the 2017 vintage. Plums, cocoa, sandalwood and Mediterranean herbs explode from the glass and linger impressively. The 2017 isn't quite at the level of the amazing 2016 Flaccianello, but it is very close to it in quality level, if not in style. Drinking window: 2025-2035.
Gulfi 2016 Sicilia "NeroSanloré"                                                      96
Saline and savoury, this Nero d'Avola wine from Gulfi is one of the four or five benchmarks for the variety (and keep in mind that Gulfi's own Nerobufaleffj wine is another one of those four or five benchmarks, so it's clear that Gulfi knows a thing or two when it comes to making exceptionally great Nero d'Avola wines). The 2016 version is even more elegant than usual and lingers impressively for minutes on the long polished finish, that offers notes of red fruit, dried plum, capers, anchovy, tomato paste and fresh violet. Very refined and suave. Drinking window: 2025-2030.
Trediberri 2016 Barolo Rocche dell'Annunziata                                                      96
I am the first English language wine writer to have broadcast the fantastic quality wines made at this estate where young Nicola Oberto revealed himself, from the first time I met him, as the bright young star in the making that he is recognized to be by everyone today. This 2016 Barolo is the best Oberto has ever made, and it is a wine I know well. I first tasted it out of barrel during my annual winery visits many years ago, and ever since the first time it graced my lips, I knew I was on to something special. Red roses, marzipan, minerals, herbs and a hint of cinnamon make for a hedonistic mouthful of Barolo, but one that is also quite refined thanks to neatly balancing acidity. Made from vines pushing as much as 80 years of age, the wine benefits from both the savoir faire of Nicola and his father, a master vineyard manager, as well as the unique grandeur that Nebbiolo achieves in La Morra's Rocche dell'Annunziata cru, without question one of the five best Barolo crus of all. Well done. Drinking window: 2025-2045.
Tua Rita 2017 Toscana "Redigaffi"                                                      96
Sultry and opulent, Redfigaffi has long been one of Italy's (the world's, really) best Merlot wines and it was no different with the 2017 vintage. Deep, complex, savoury, this cocktail of ripe black fruit, coffee, cocoa and aromatic herbs is delivered in a suave polished mouthfeel that lasts and lasts. Another winner from talented owner and winemaker Stefano Frascolla. Drinking window: 2025-2035.
Valentini 2016 Trebbiano d'Abruzzo                                                      96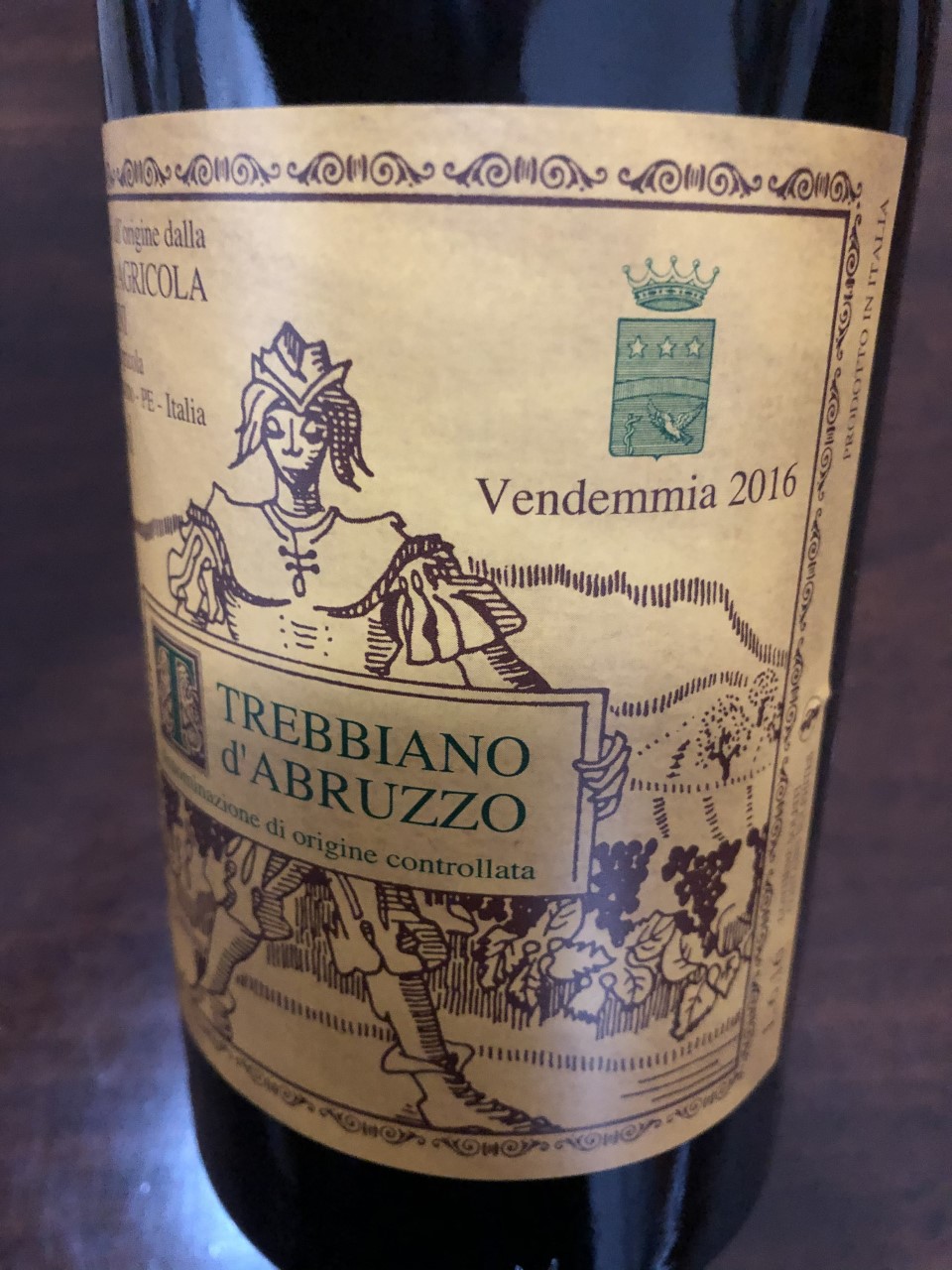 It's a rare event indeed when Valentini's Trebbiano d'Abruzzo does not make a compilation of Italy's best wines, and so there's no surprise here. Once again, Valentini has fashioned an amazingly deep complex wine that is a monument to lemony waxy lanolin greatness complicated by white flowers and minty herbs. A wine that will age forever or close to it, make sure you give this at least another ten years from today before you pull the cork. And twenty years would be even better. Drinking window: 2026-2045.
Badia a Coltibuono 2016 Chianti Classico Riserva                                                      95
Chianti Classico, when great, is all about elegance and nervous energy: when you start getting ripe aromas of tomato paste, or even worse, blue or black fruit, leather and/or overly savoury notes, then the wine does not represent what Chianti Classico and the Sangiovese that grows there are all about. They might be very good wines (not excellent), but Chianti Classico? No. So when you come across an elegant, concentrated, precise and pure wine such as this one, you realize that greatness is at your doorstep, er, glass-step. Badia a Coltibuono is one of the best Chianti Classico producers of all; I think the 2016 Riserva will perform over time in that same fashion. Drinking window: 2024-2040.
Ca'del Bosco 2009 Franciacorta Extra Brut Annamaria Clementi                                95
If there is one sparkling wine in the world that matches the depth of great Champagnes, this has to be Ca' del Bosco's Annamaria Clementi cuvée. Butter, freshly baked bread, minerals, hazelnuts and flowers all complicate apricot and peach nuances of uncommon depth and power. And yet, despite the richness and opulence typical of this vintage, this sparkler is a paradigm of excellence and refinement. For those of you who don't believe there is quality and complexity in any sparkler outside of Champagne, give Franciacorta and Annamaria Clementi especially a try. Drinking window: 2022-2030.
Frank Cornelissen 2017 Nerello Mascalese Terre Siciliane "Magma"               95
Made from ungrafted, centenary vines (planted in 1910) growing at roughly 900 meters above sea level in the Barbabecchi contrada, these north/northeast facing vines give one of Etna's and Italy's most compelling wines. Made only in the better years, it is at once magically suave and fleshy, graceful and stylish too, combinations that few other Italian reds swing with such efficacy. Drinking window: 2024-2035
Tenuta delle Terre Nere 2018 Etna Rosso Guardiola                                                      95
Though in 2018 the Tenuta delle Terre Nere's Calderara Sottana bottling is almost its equal, the Guardiola has an extra dimension of fruity richness and depth that very few other Sicilian (and dare I say Italian) wines mustered in 2020. Perfumed, mineral, this is a red cherry and raspberry nectar that coats the palate and inebriates the senses. The 2016 Guardiola will age twenty years effortlessly in a good cellar but my hunch is few people will allow it to live that long, unable to defer gratification. Situated at an extremely high altitude where Nerello Mascalese often has trouble reaching full physiologic maturity there, many producers and practically all wine experts often prefer wines from contrade like Santo Spirito and Feudo di Mezzo to those of Guardiola, as the wines of which are softer and much easier to understand from the outset than Guardiola's more austere output. But greatness is not for everyone, uniqueness has a price, and both those qualities are limited to a very select few: Guardiola is a unique place in which to grow Nerello Mascalese and it is a truly hors classe vineyard. That you won't hear people saying that because very few own portions of Guardiola suitable to making once in a lifetime wines or even great wines every year, is just apt of the human condition (and that's why it's easier to talk up other sites from where almost everybody can feel good about themselves: but you know better). Drinking window: 2025-2035.
Vini Franchetti 2018 Terre Siciliane Contrada G                                                      95
Between the wines he makes at his Tenuta di Trinoro estate (this year's releases are all outstanding yet again) and these at Etna's Vini Franchetti, there is probably nobody in Italy who makes more hedonistically sensual, opulent wines than Andrea Franchetti. Think Pingus with an added note of minerality and you'll know exactly what I mean. Franchetti's greatness is that his wines, though remarkably generous, fleshy and glyceral, are never over the top) The Contrada G has that note of minerality and extra lift without the massive uncompromising tannins of say the Contrada P or R and is simply an amazingly good Etna Rosso that you should try and stock your cellar with. Drinking: 2025-2035.