Le Millésime
1 Rue Traversière
21220 Chambolle-Musigny
France
Tel. +33 3 80 62 80 37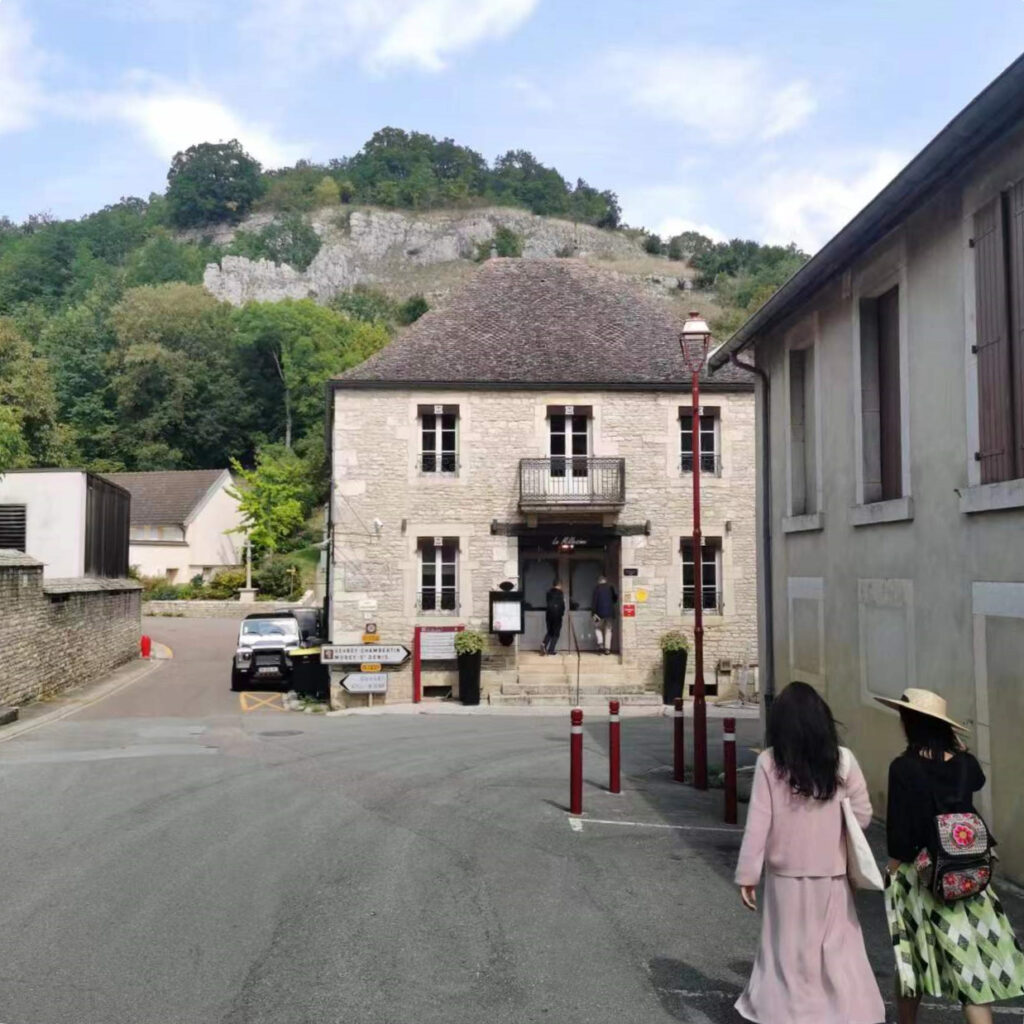 The dishes
Our style Meurette eggs (Oeufs en meurette a notre façon)
Fowl liver cake, with curry-accented crustacean juices and (Gâteau de foie blond de volaille, jus au crustacés et curry, couteaux)
(Plaeron de veau et petits legumes d'été
(Soufflé de grenouiilles et bouillon de poule
(Chariot de fromages affinés par la fromagerie Porcheret (Dijon)
(Sablé amande, cremeux betterave framboise, gel fraise, glace a l'huile d'olive
The wines
Jacques-Fréderic 2019 Chambolle-Musigny         92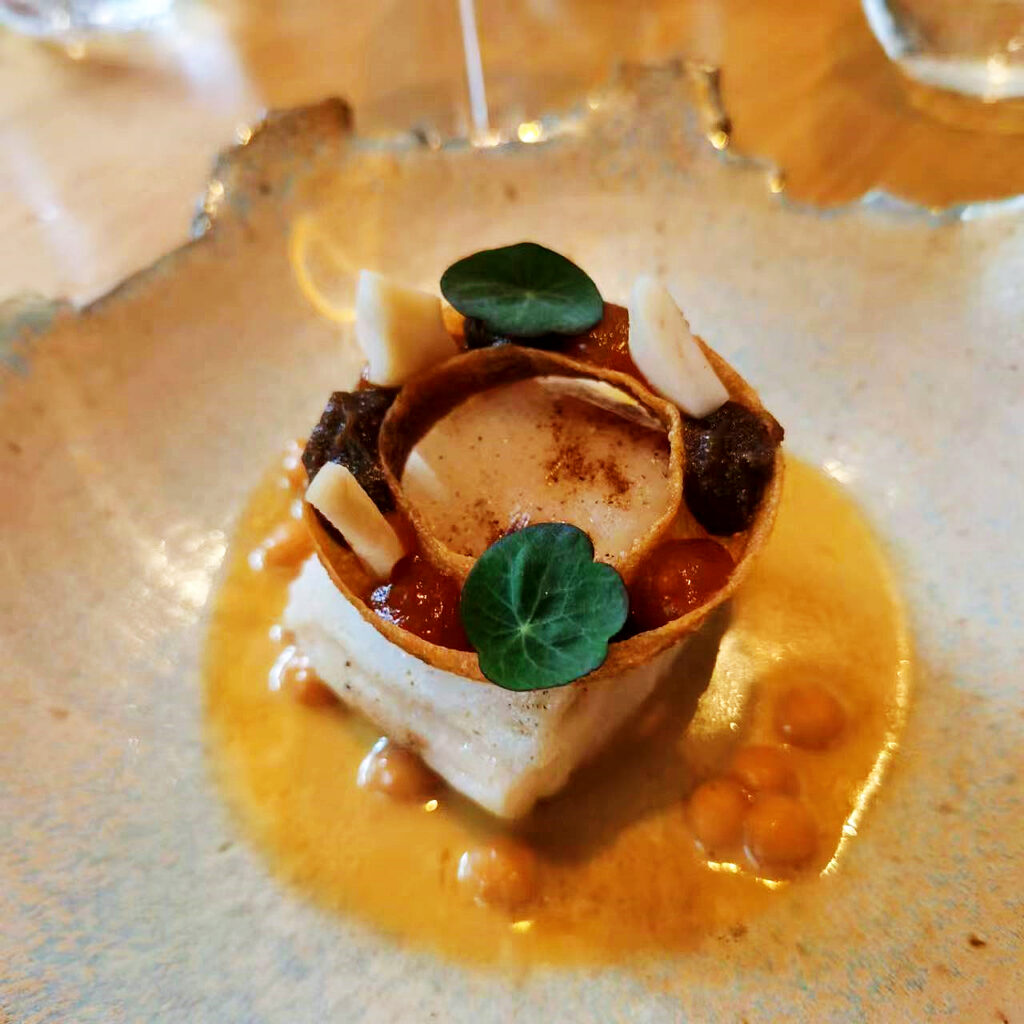 Le Millésime is a highly-thought of restaurant located in Chambolle-Musigny, that many in the know consider the town's best restaurant: what's more, ask any local to name you their favourite dining places they swear by in the Côte de Nuits and more often than not, you'll find Le Millésime is in the mix. For sure, it's a convenient location, nearby the château de Chambolle and only about twenty kilometers from Beaune and smack-dab in the middle of Burgundy's greatest vineyards and wineries: Gevrey-Chambertin, Morey-Saint-Denis and all the others are just a stone's throw away.
Traditional on the outside, fairly modernist on the inside is one way you could sum up the experience at the restaurant. Le Millésime is housed in an old stone house that blends in perfectly with all the other similar-looking ones in the village; but inside, you'd think you were in downtown London or NYC. It's certainly bright and very spacious, with an impressive, rather amazing-looking glassed cellar with gorgeous and prestigious bottles lying on their side staring right back at you during your whole meal. The ground floor features clean lines and nicely distanced tables, and there is also an upstairs private dining area for groups. The service is friendly, if sometimes harried especially when the place is busy (which it usually is) and the wine list noteworthy, with over 500 references to choose from. Prices run from the gentle to the pain-inducing, but such is the cost of fine Burgundy nowadays. By contrast, food prices are exceptionally fair and welcoming: perhaps even more so, given the quality delivered. At 40 Euros for three courses plus dessert at lunch (44 Euros if you also want a cheese plate) it's really hard not to call the prices fair and give everyone in the place a pat on the back.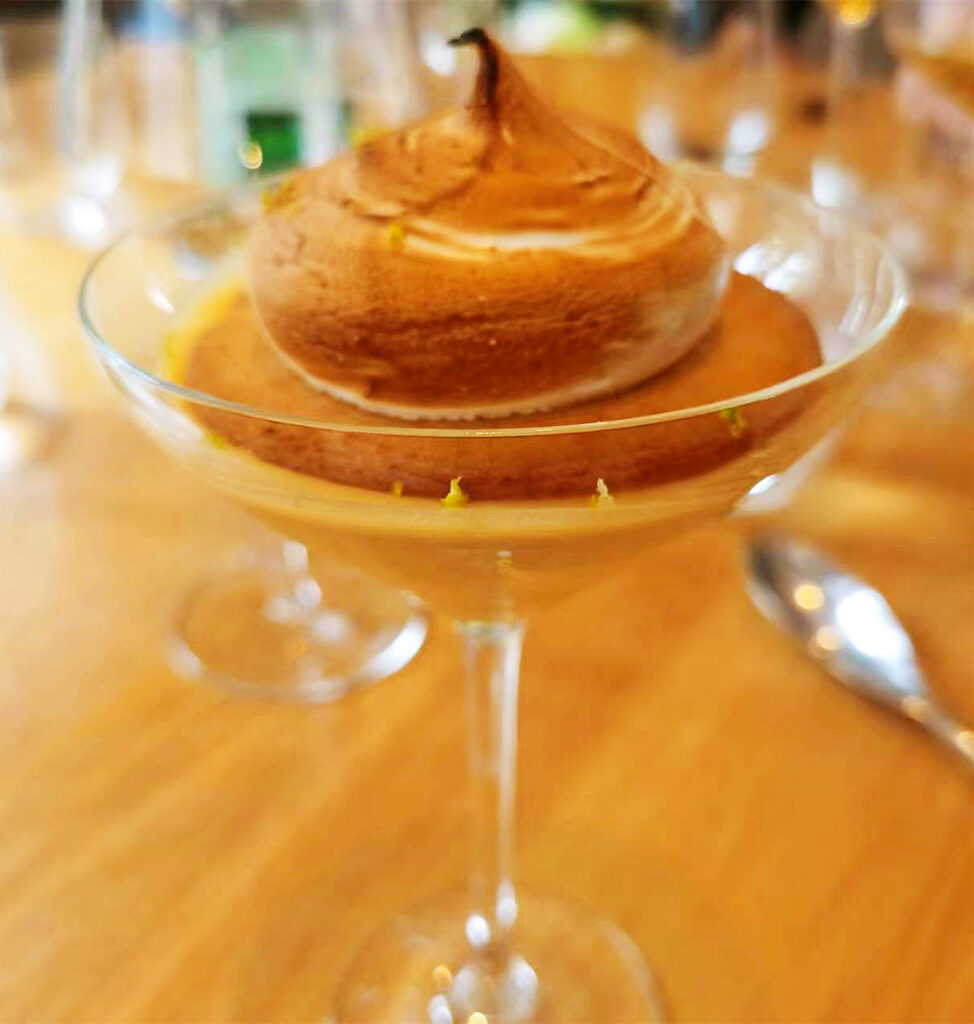 The menu continues the "inside-modernist" aspect of the restaurant: while there are classics like escargot, oeufs meurette and frog's legs (when in season) to be had, the preparations are often tweaked so as to present an innovative side to them. And some dishes and ingredients reflect the current darlings of restaurant-life everywhere such as pluma of black pig and tuna. Of note, Chef Mathieu Mazoyer has a deft touch so that his dishes expound a certain lightness of being and while clearly imbued with a modernist flair, the ingredient combinations and the overall food creations never fall over into the realm of the absurd or exaggerated. My day there I had the Meurette eggs dish revisited by the chef whose provided a traditional Burgundian dish heavy on flavour but on calories too [it really couldn't be otherwise given the meurette's sauce (the same used to make Boeuf Bourguignon, but differently from the latter in the meurette there's no braised meat) wealth of cooked lardons, onions, shallots, mushrooms, flour and red wine] with a welcome light touch. Similarly light on the palate and the stomach was the fowl liver paté cake with curry-accented crustacean juices and razor clams followed by the veal paleron (usually translated in English to chuck steak, a paleron is a French cut from the center of a shoulder of beef or veal and occasionally pork, most often used in Provencal daubs and other preparations) and seasonal vegetables and finished with a cheese selection from the well-stocked trolley featuring the cheeses from Porcheret, a guarantee in the cheese provisions business here in France.
Given we were on a tight schedule of winery visits and had a full slate of many dozens of wines from cask and bottles still awaiting that afternoon, we opted for drink one wine only. Even with our accommodating designated driver for the day, there just wasn't enough time at lunch to do too large a number of luncheon wines justice. No matter, our Jacques-Fréderic 2019 Chambolle-Musigny proved sublime. Bright deep red, full of charm and grace with a medium-bodied texture and very pure and sensual aromas and flavours of red cherries, plums, soy sauce, orange peel and spices. The finish lasts and lasts and the wine really did pair well with our chosen dishes. It's fair to say this is one Villages wine that really ounches above its weight class.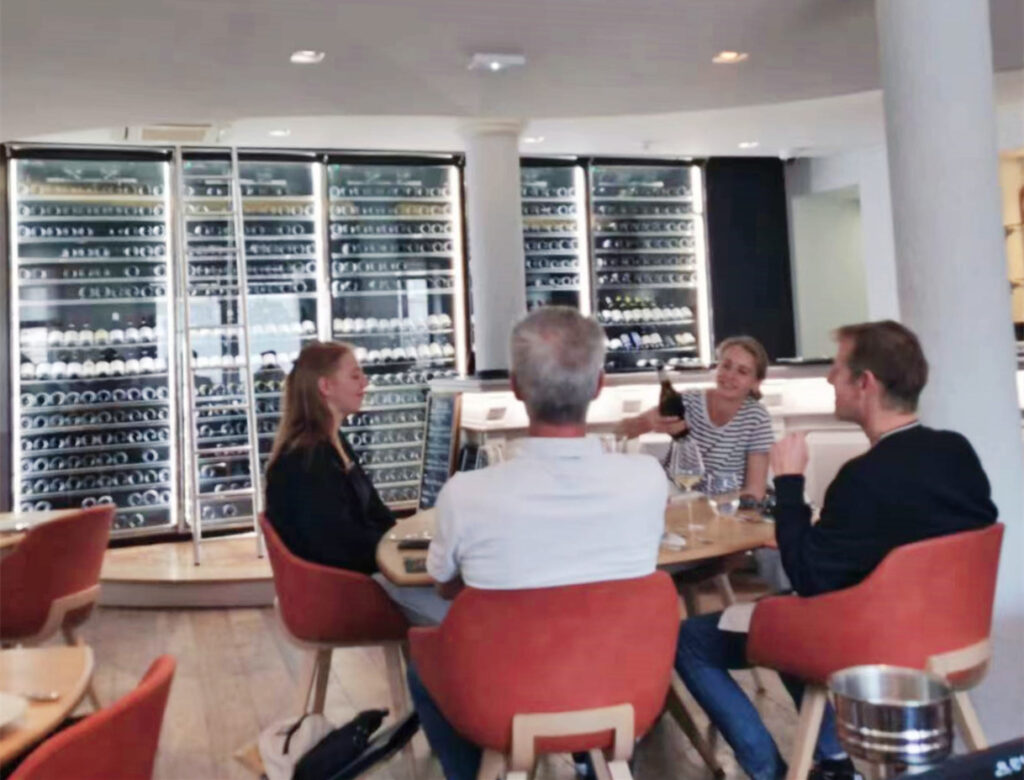 Overall, we had a wonderful lunch at Le Millesime, and I can understand why it's very popular. Ingredients are obviously fresh and well-sourced, the cooking very precise, and prices welcoming. Unfortunately, there can be glitches: on my most recent day there, a never fully explained problem with the kitchen or the staff that required all the patrons to choose the prix fixe menu of the day, a pity given the many more interesting choices available on the menu. But friends who live in the Côte d'Or have told me for the most part such unfortunate events are rare; and so no biggee, we all have our rough days. For in ultimate analysis, Le Millésime is one place that's good enough for you to accept putting up with the odd bad hair day when and if it were to present itself.