Restaurant de la Gare
rue de Soppe 2
Guewenheim Alsace France
Tel. +33 3 89825129
The dishes
Marinated trout
Carp fritters with fries and green salad
Thin apple tartelette with ice cream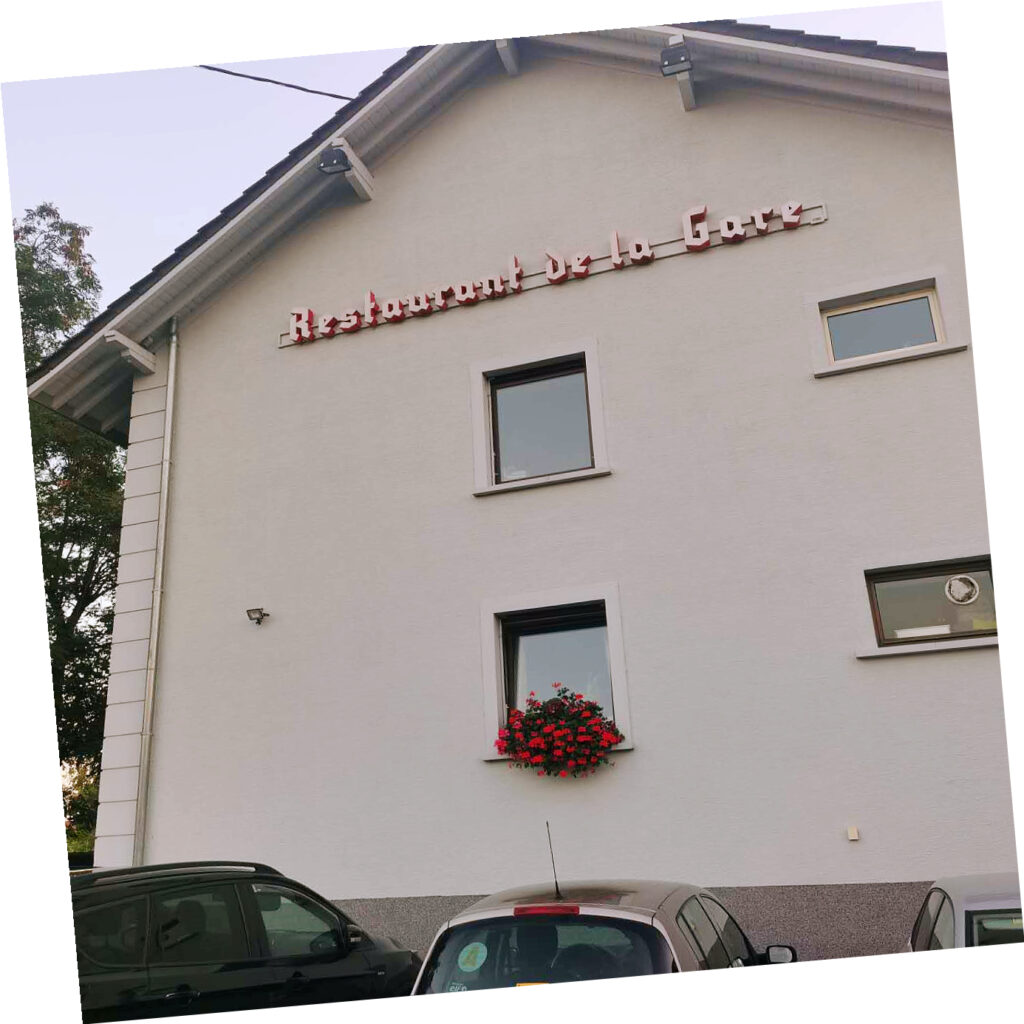 The Schaegelen family has been manning the restaurant since 1874, with a succession of Schaegelens running the show from Antoine to Jules to André to Annick. Today Annick Shaegelen and Michel Seidel  continue the tradition of the restaurants signature dishes that have made its reputation, with different dining areas to choose from: the salle (for banquets too) the brasserie (ideal for lunch) and by far the best place to dine at the restaurant in my view the veranda or terrace. Reportedly the brasserie is ideal for simpler fare such as the tarte flambées while the veranda where follows a seasonal, market-inspired cuisine, as well as offering those more adventurous diners a menu carte blanche (where the chefs can do essentially what they want in following their creativity with what the market has offered them). In fact, I ate in the terrace my most recent meal at the Restaurant de la Gare and found the food well-cooked but simple overall. In truth, dishes will not take you on the high road to gastronomic discoveries, but what is on offer is precisely cooked, with high-quality ingredients and won't leave anybody complaining. And it would be strange if it were otherwise, because Seidel had excellent training in his time, ever since providing fish to none other than super Alsace chef Emile Jung (sybarites know him as the star of Le Crocodile in Starsbourg (one of the best French restaurants of its time), but at the time who was at the Hostellerie Alsacienne). He was trained at the Hostelllerie des Loups in Giromany, a highly- reputed restaurant no longer extant, and worked in different establishments prior to being welcomed, the son in law of Henriette Schaegelen, into the family restaurant folds in 1988. And while there are no Michelin stars to boast about, that's not why you are coming to the Restaurant/Café de la Gare. The restaurant was once famous for its trout and fried carp, to an extent it still is today (they are probably the two best dishes on the menu, time and again). It's a traditional cuisine, one that harkens back to what Alsace does best, sauces not froths and emulsions.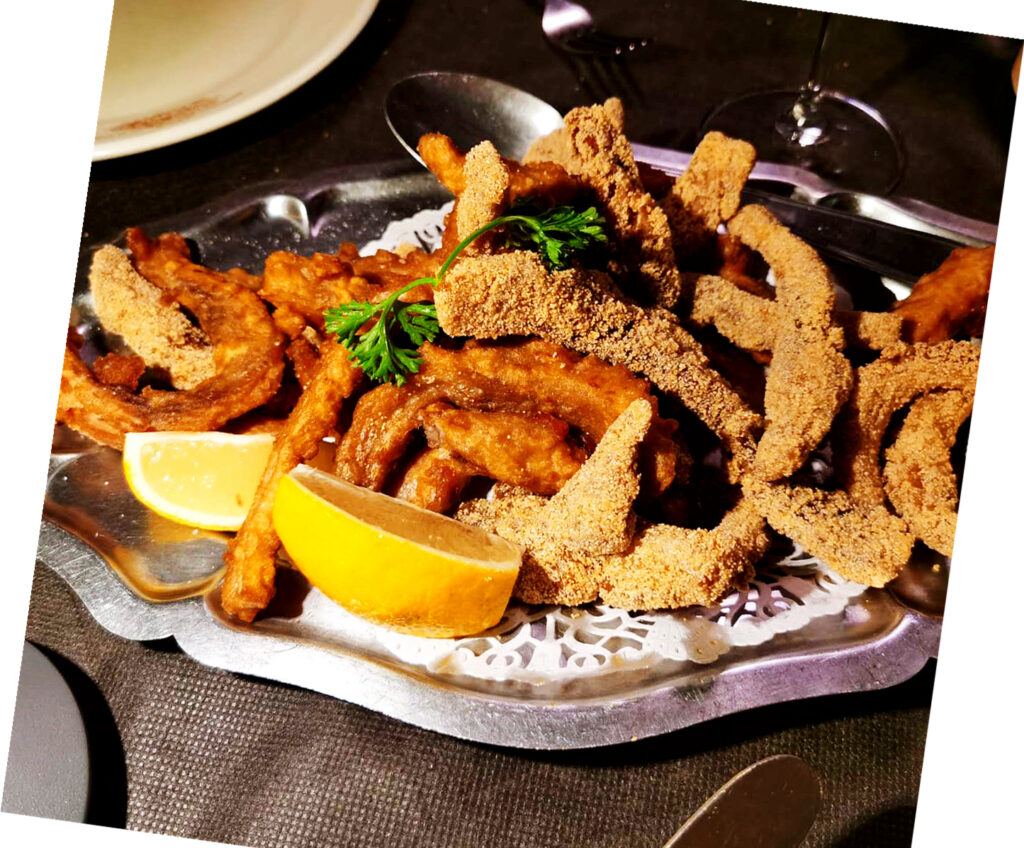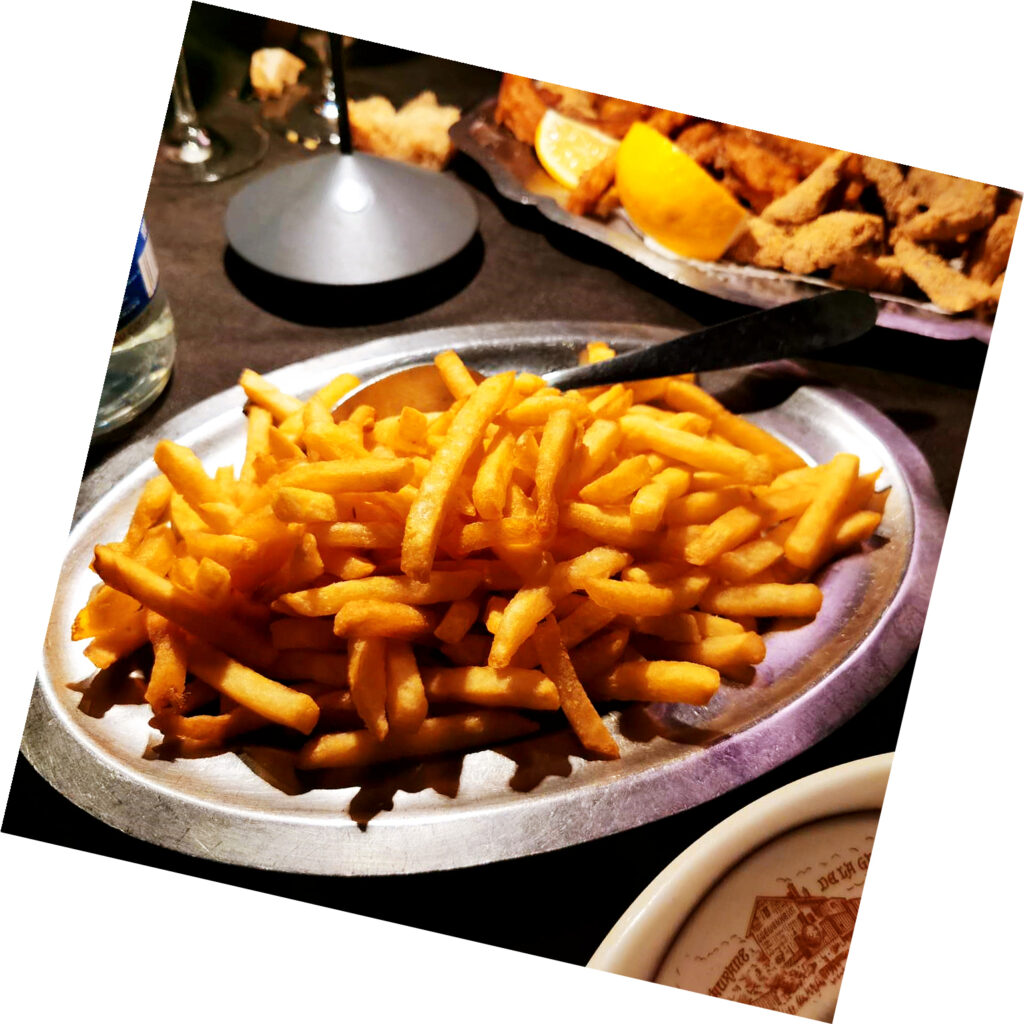 In fact, while many do consider the Resturant de la Gare the gourmet destination in the Dolder Valley, the reason many people do come is for the multi-award winning and very large wine list built with care by Seidel over the years. It is huge, with lots of good bargains especially in Alsace but not just: if you can do without the most glitzy names n wine, you'll drink extremely well and not pay a fortune. And while the wine list gets all the attention, I want to point out that the veranda/garden area is very pretty and relaxed, with a romantic quiet hush of generally well-heeled customers who dine politely. Service is reasonably friendly, and I write "reasonably" because when the place gets packed -which it often is- an extra pair of hands would go a long way in making things run smoother and more efficiently. It's not that the service is unfriendly, but you can tell they're harried. Then again, economic times are what they are, labour contract too (and the 35 hour week unrealistic, in restaurants no less) and so ultimately there's a price that everyone ends up paying anyways. It is what it is.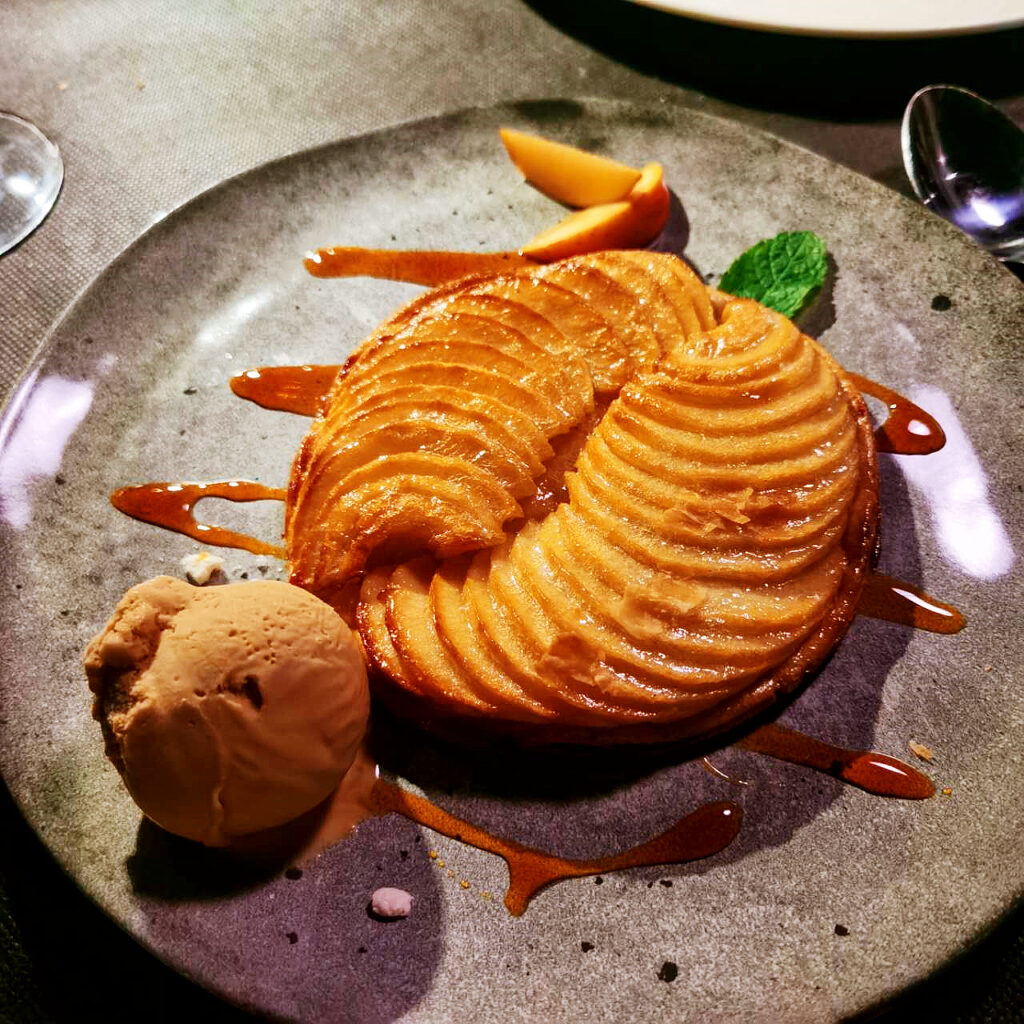 The wines
Trimbach 2016 Riesling Cuvée Fréderic Emile Alsace                    94
Josmeyer 2010 Riesling Brand Grand Cru Alsace                           94
Zind Humbrecht 2001 Pinot Gris Clos Windsbuhl Alsace                     94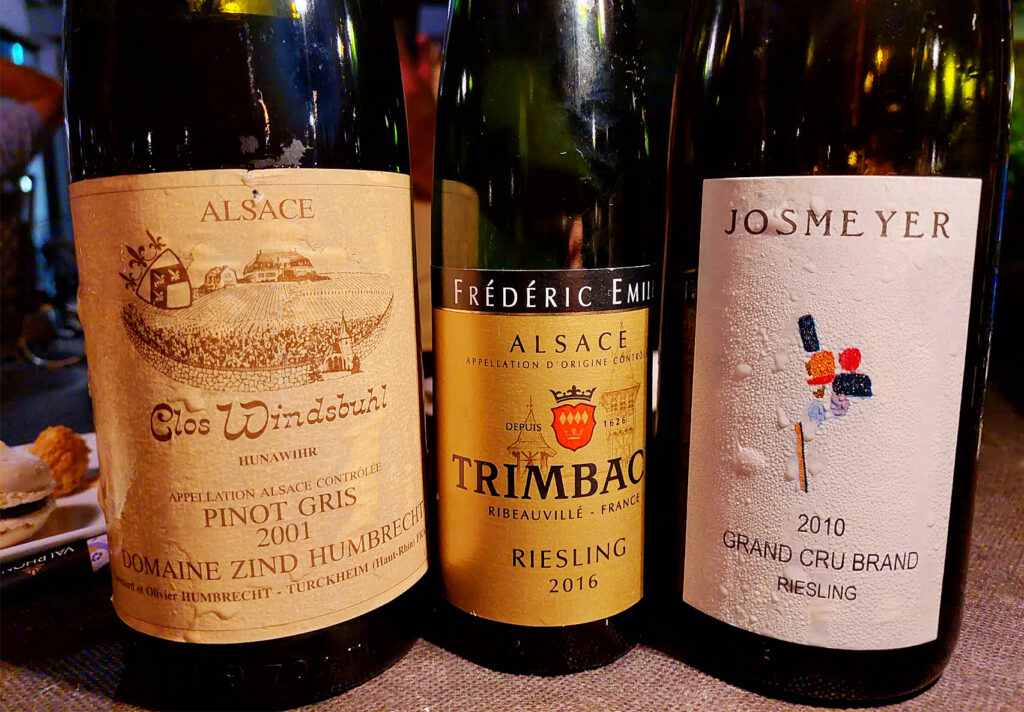 As mentioned already, the best dish of the night and almost worth the trip on its own is the fried carp beignets (cooked two ways, in beer batter and in semolina: I especially love the former). But the wines were easily the showstoppers, offering is a perfect trifecta of 94 point scores: that's how good they were. The Trimbach 2016 Riesling Cuvée Fréderic Emile Alsace was its usually superlative self, and even better than expected from a slightly difficult vintage, but the Trimbach family has come up with a gem. Beautifully chiseled and precise, lemony and pure in its aromas and flavours of apple, Asian pear and white flowers, and it lasts long with captivating minerality and freshness. It makes an amazing aperitif but could have handled this whole meal by itself, desserts excluded (it's a classically dry wine, so not to be paired with desserts). Likewise, the Josmeyer 2010 Riesling Brand Grand Cru Alsace is another classically dry Alsatian wine that I have scored even higher in the past but that is aging extremely well and is still very young. musky and mineral on the nose, with aromas and flavours of stone fruits and herbs. it has a glyceral mouthfeel and old vine density that are extremely inviting. Last but not least, the ultra rich Zind Humbrecht 2005 Pinot Gris Clos Windsbuhl Alsace is a Pinot Gris that only Alsace can produce: exceptionally concentrated and complex, dark gold in colour, rich, perfumed, with notes of baked apple and caramel and frankly sweet, this really should have been labeled a Vendanges Tardives, it's so rich and certainly nobody's idea of a classically dry wine. One of the richer wines Zind Humbrecht has made in the last 20 years, it made a perfect end to our meal. The wines, and the fried carp, had us talking happily all the way back to our hotel.