Mention  the word Prosecco and everyone immediately thinks of an inexpensive, when not downright cheap, sparkling wine best suited for mindless aperitifs or as the base of mixes and cocktails. In fact, Prosecco can be so much more, especially when carrying the Superiore designation or its alternatives, for example those of Valdobbiadene or Valdobbiadene-Conegliano. This is because while Prosecco DOC wines can be made in two different Italian regions and across nine provinces and over 550 communes often from flat-as-a-pancake vineyards, the DOCG Valdobbiadene or Valdobbiadene-Conegliano Prosecco is made only from hillside vineyards that are more often than not extremely steep in the territories of only fifteen communes in the denomination of Conegliano-Valdobbiadene. While there really isn't often a marked difference between DOC and DOCG wines (despite what many would like you think), this difference is very marked in the case of Prosecco as the aforementioned numbers illustrate eloquently. And though there are always exceptions, the best producers of Prosecco wines are those who make DOCG wines.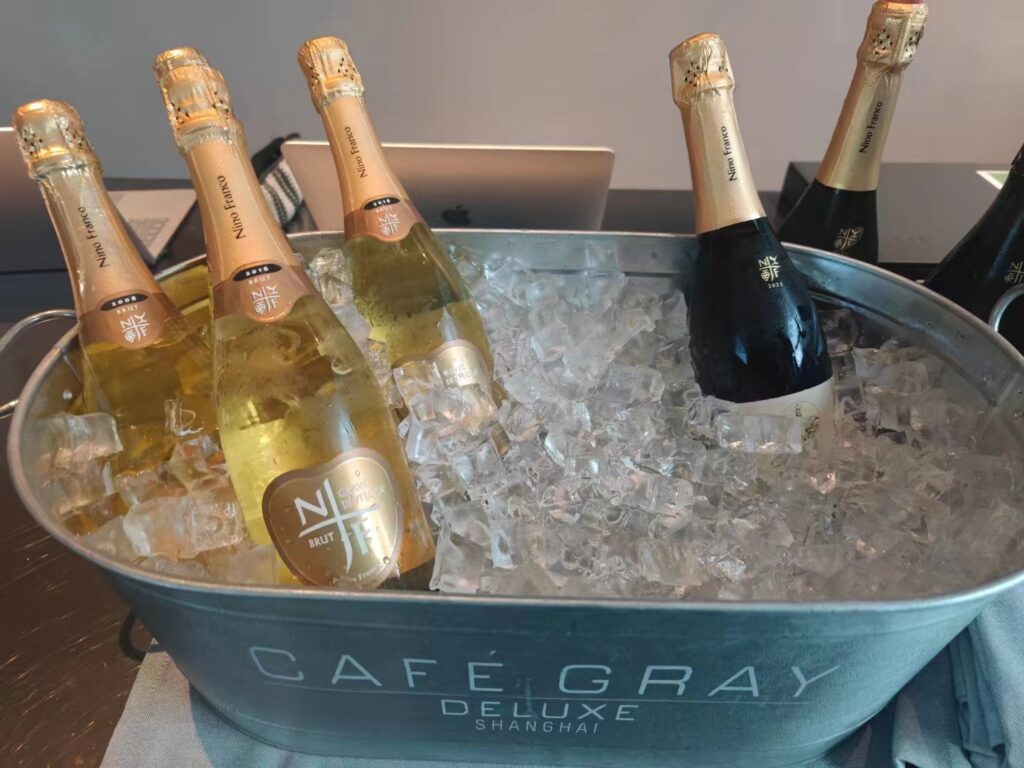 One such producer is Nino Franco, an estate recently participated in the Great 100 Terroir Wineries and Wines of Italy show held in Shanghai. The Nino Franco winery was founded in Valdobbiadene back in 1919 by Antionio (who named the winery after himself, as Cantine Franco Antonio), followed at the helm of the winery by Nino Franco (who in 1966 changed the winery's name to Nino Franco di Franco Giovanni, as his given name was Giovanni -Nino was his nickname) and then by Primo Franco, who took over solo in 1982 and nowadays is still running the show along with his daughter Silvia. The winery has many "firsts' to its credit, including the first vintage-dated Prosecco back in 1983 and the first "clos" wine of Prosecco fame, the Grave di Stecca.
The winery makes many different sparkling wines, all with the Glera grape, which is the native Italian white grape that is nowadays used to make Prosecco wines (in the past these were blends of Glera with other local varieties such as Verdiso, Perera, and Bianchetta Trevigiana) including the Rustico, the Nodi, the Nino Franco Brut, the Grave di Stecca, the Faìve, the Primo Franco and even a Cartizze, the top expression of Prosecco wine made with grapes grown in the 107 hectares that make up the ultra-famous Cartizze hill located in the heart of Valdobbiadene.
At a recent tasting and lunch in Shanghai, the Nino Franco estate brought a number of different wines to try, many of which with significant bottle age, a clear-cut way by which to show that Prosecco wines can age quite well.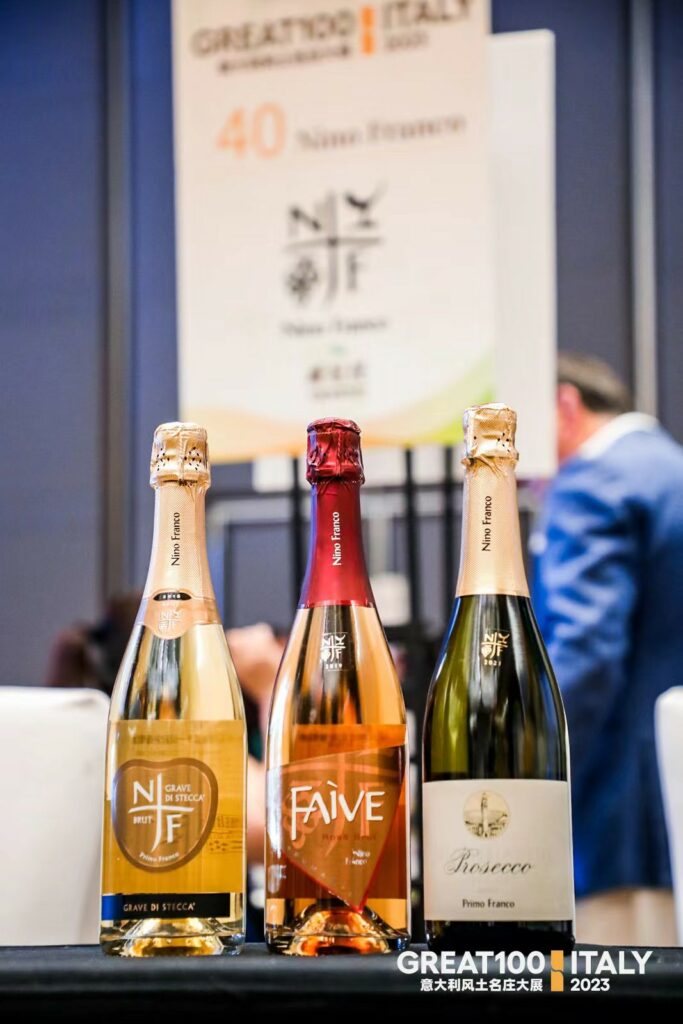 The wines in this tasting
Nino Franco 2016 Grave di Stecca            92
A real clos, seeing as if the vineyard is surrounded by a wall, this is an extremely refined version of the Grave di Stecca with noteworthy aromas and flavours of aromatic herbs and citrus fruits., The finish is long and saline.
Nino Franco 2008 Grave di Stecca            93
Fifteen years old and you cannot tell: white peach, some caramel, balsamic oils and plenty of freshness characterize this beautiful, minerally-accented sparkling wine. A single-vineyard wine made with the classic Charmat-Martinotti method (tank method).
Nino Franco 2021 Primo Franco        92
Now this is absolutely delicious, wat every great Prosecco wine should be. Delicately sweet, with orange blossoms and white peach aromas and flavours by the bushels, with a suave lightly sweet frothy and long finish. Perfect for summertime porch-side siting but this serious deep wine can offer so much more. Made from vineyards located at an average of 360 meters above sea level, the cooler mesoclimate allows for a wine of magical perfume.
Nino Franco 2000 Primo Franco        90
Medium dark yellow, with strong hints of yellow flowers, almond oil, honey and lemon custard on the nose and in the mouth. Rich and deep but still lively, this is much more like an aged white wine than any sparkling wine you can think of.