In August this year I travelled to Montalcino to visit  a number of different wineries, including Pian dell'Orino, Biondi-Sandi, Castiglione del Bosco, and tasted nearly 200 bottles of the 2018 vintage of Brunello Di Montalcino, the 2017 vintage of Riserva, at the Consorzio del Vino Brunello di Montalcino, to which , and its staff, goes my deepest thanks.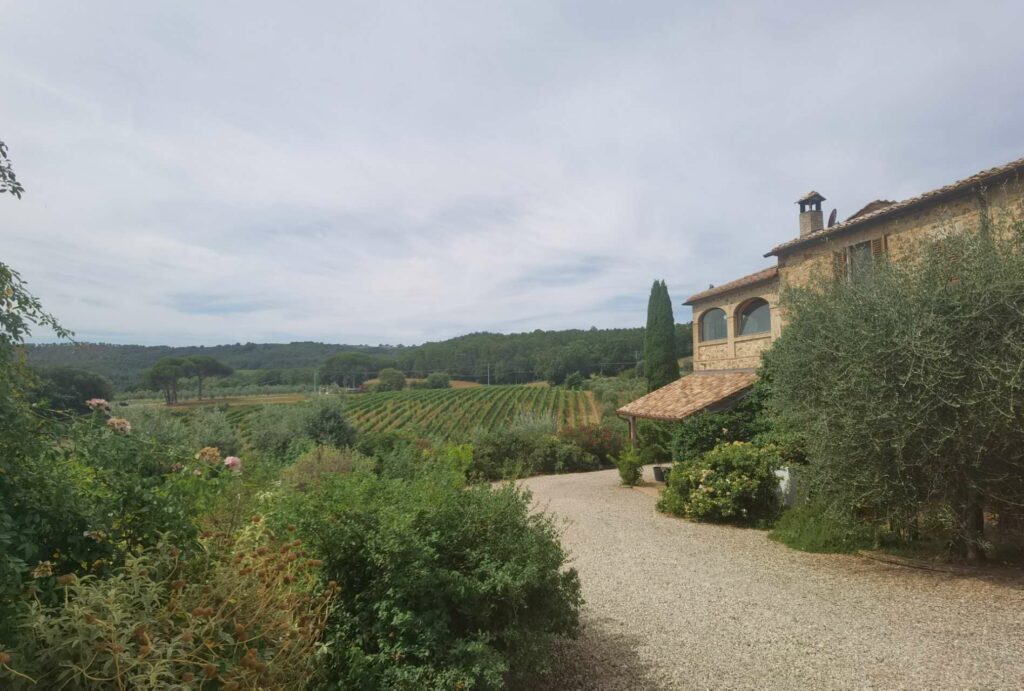 As a result of this tasting, I found 2018 to be a somewhat anomalous vintage: overall, the 2018 vintage in Brunello was too prone to making wines that lacked fruitiness, had diluted bodies, lacked acidity and were often unbalanced, with most being too high in alcohol. But it's not all about that, as the year did offer many pleasant surprises: during the tasting I found a number of excellent performances from wineries in the centre of Montalcino and close to Montalcino to the east. The wines of a few estates around Sant'Angello in Colle also impressed me.
So overall, while the 2018 vintage will not be remembered as a stellar one, there are enough good to outstanding wines made that if you pick and choose carefully you will land some truly good wines. Here is a selection of my favourites。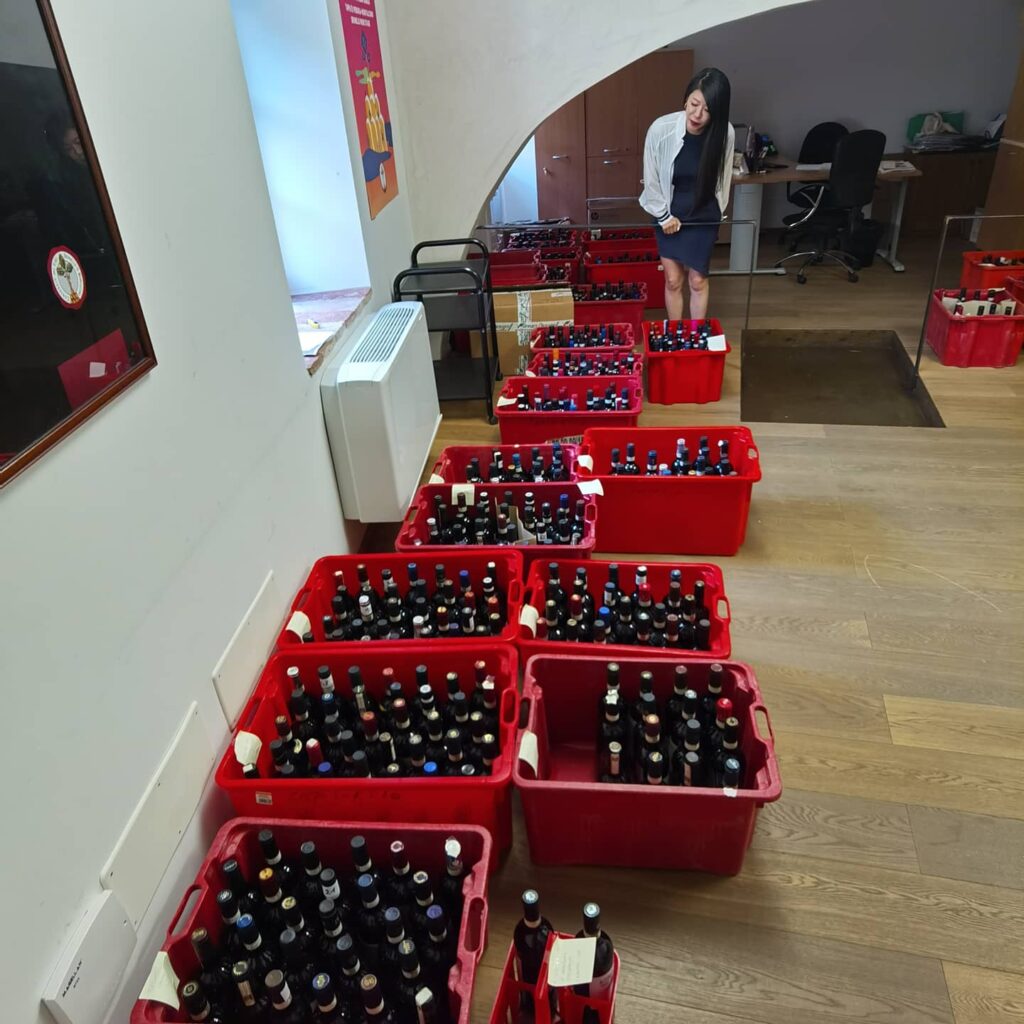 The wines in this report
Baricci 2018 Brunello di Montalcino        92+
The aroma is concentrated with a pronounced flavour of sour dates, black plums and dried fruits. In the mouth the wine is rich and fruity but wrapped in youthful tannins, with the use of barrels is very restrained and elegant, such that the 2018 is still very young, in the need of further development. In a few years, it will be even more complex. Drinking window: 2027-2036.
Canalicchio Di Sopra 2018 Brunello di Montalcino Montosoli                 93
Bright red colour. Fills the nose and mouth with rich, juicy aromas of wild cherry, raspberry, blended with very high acidity and a good sense of structure, for an overall presentation of balance and elegance. Drinking window: 2027-2036.
Caprili 2018 Brunello di Montalcino               91
Pale ruby red. The nose is rich in dried red and black fruit flavours such as dried dates, dried cranberries, tart dates and wild strawberries. In the mouth there is not yet much complexity beyond these fruity flavours, but the high acidity on the finish is a highlight, with a very long aftertaste. The wine will undoubtedly improve by spending another six to seven years in a good cellar. Drinking window: 2027-2034.
La Torre 2018 Brunello di Montalcino           92
Gemstone Red. Clean aromas of red and black fruits such as red cherries, black plums and gentle dried red roses on the nose and palate, with a concentrated flavour, fine and flawless tannins, a clear sense of structure and a medium-long aftertaste. I loved this. Drinking window: 2027-2036.
Lisini 2018 Brunello di Montalcino                92
Ruby red. A little closed at first; the wine opens up slowly with floral and fruity aromas of lavender and red plums that flow with elegance. In the mouth, the acidity of the juicy wild cherries is very bright, with supple tannins and a medium-long finish. Drinking window: 2027-2035.
Palazzo 2018 Brunello di Montalcino              93
Bright red colour. Intense aromas of flowers and minerlas in the middle of the nose. Then with red and black fruit flavours such as red plums, blackcurrants, mushrooms and tobacco. Smooth and powerful on the palate, with a long finish and a hint of spice and smokiness. Drinking window: 2026-2033.
Pian dell'Orino 2018 Brunello di Montalcino Vigneti del Versante               93
Bright light red colour. Very lovely juicy strawberry red cherry and  fruit aromas, then in the mouth the flavous are layered with bright acidity and a hint of lavender. The tannins are ripe and fine and soft, the lively acidity nicely extends the flavours on the long back end. Not overly elegant but a lovely wine, in a vintage as extreme as the 2018 it iss an excellent performance, in my view one of the vintage's best wines. Drinking window: 2027-2038.
Ridolfi 2018 Brunello di Montalcino        93
Beautiful ruby red colour. Aromas of red cherries and red roses on the nose and palate, with supple tannins, very elegant and noble, and a long finish with a hint of spiciness, impressive! Drinking window: 2027-2035.
Biondi Santi 2017 Brunello di Montalcino            94
Beautiful bright red colour. Compared to other vintages of Biondi Santi, this is a vintage to be enjoyed early, with intense aromas of black cherries, blackberries, blackberries and red roses, followed by flavours of hawthorn sticks, wild berries, coffee and mushrooms on the palate. The overall flavours are intense and concentrated, with bright acidity, firm tannins and a long, layered finish. This is the 2017 Brunello being reviewed because Biondi-Santi always releases its wines a year late. Drinking window: 2028-2038.