Wine fairs each have their strong and weak points, and some tend to be more successful than others. But there's no doubt that, by any measurement choice one were to make, this year's Vinitaly was a resounding success. Why that is deserves to be analyzed at greater length, but in this article I will focus on the most interesting wines I tasted at this year's fair, bottles that stood heads and shoulders above the competition.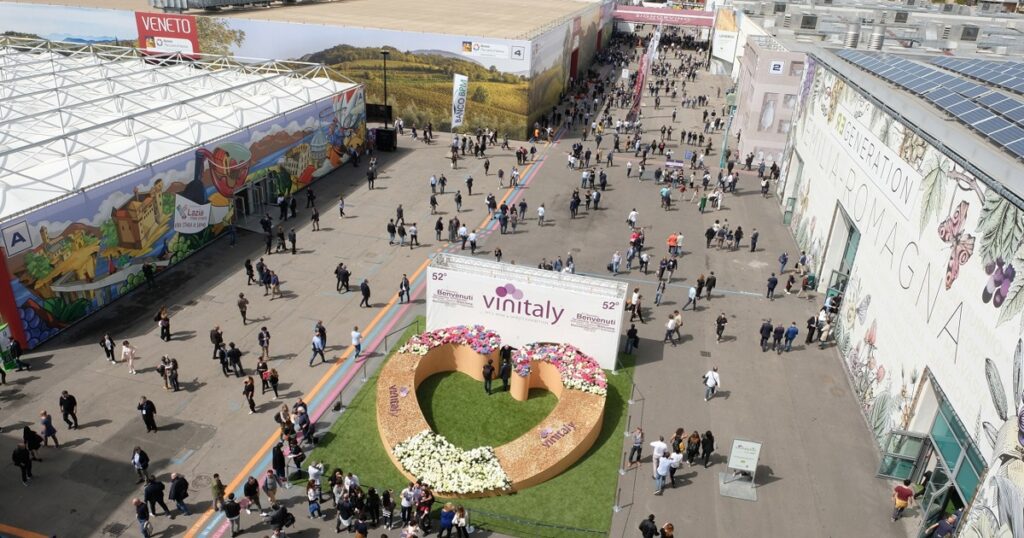 The wines in this report
Caravaglio 2021 Malvasia delle Lipari Passito                   97
Bright pale gold colour. Perfumed aromas of candied orange peel, apple butter, crystallized ginger and apricot. Then very deep and layered in the mouth, with luscious flavours of orchard fruit and honey but remarkably lifted and light on its feet. One of the best wines ever by Caravaglio, this is a knockout wine. Drinking window: 2023-2032.
Grifalco 2019 Aglianico del Vulture Daginestra                  95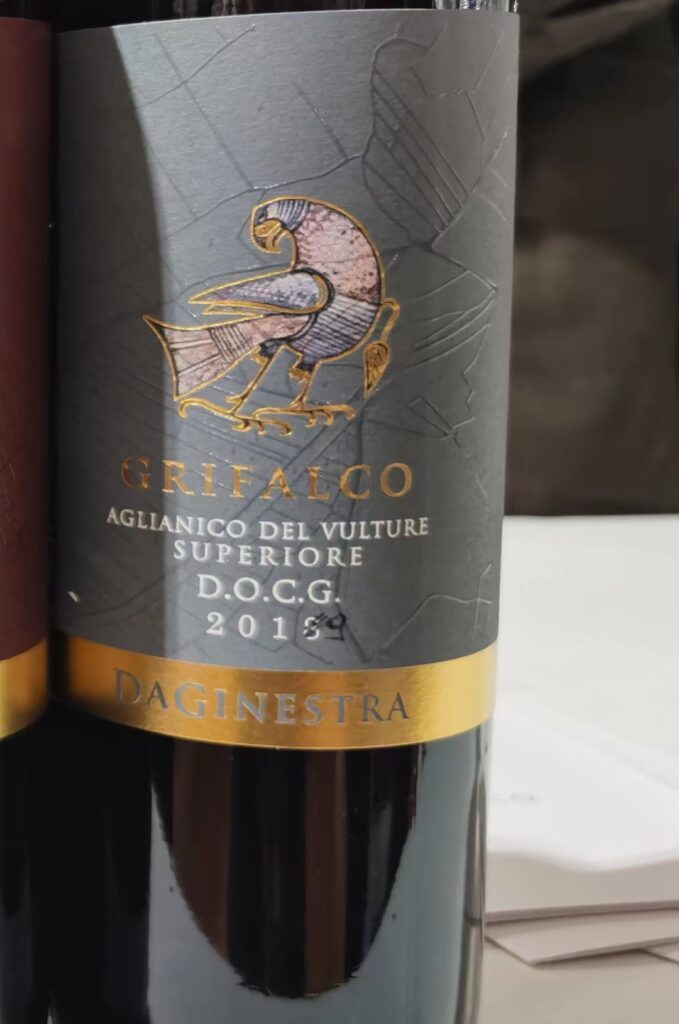 Deep red. Opens only very slowly with aeration to showcase inviting aromas of rocks and minerals complicating blue and black fruit. Features rich, deep flavors that are very similar and a long elegant lifted mouthfeel that lingers impressively. I usually prefer the Damaschito bottling, but not in 2018. Drinking window: 2027-2040.
Tiberio 2022 Cerasuolo d'Abruzzo                  95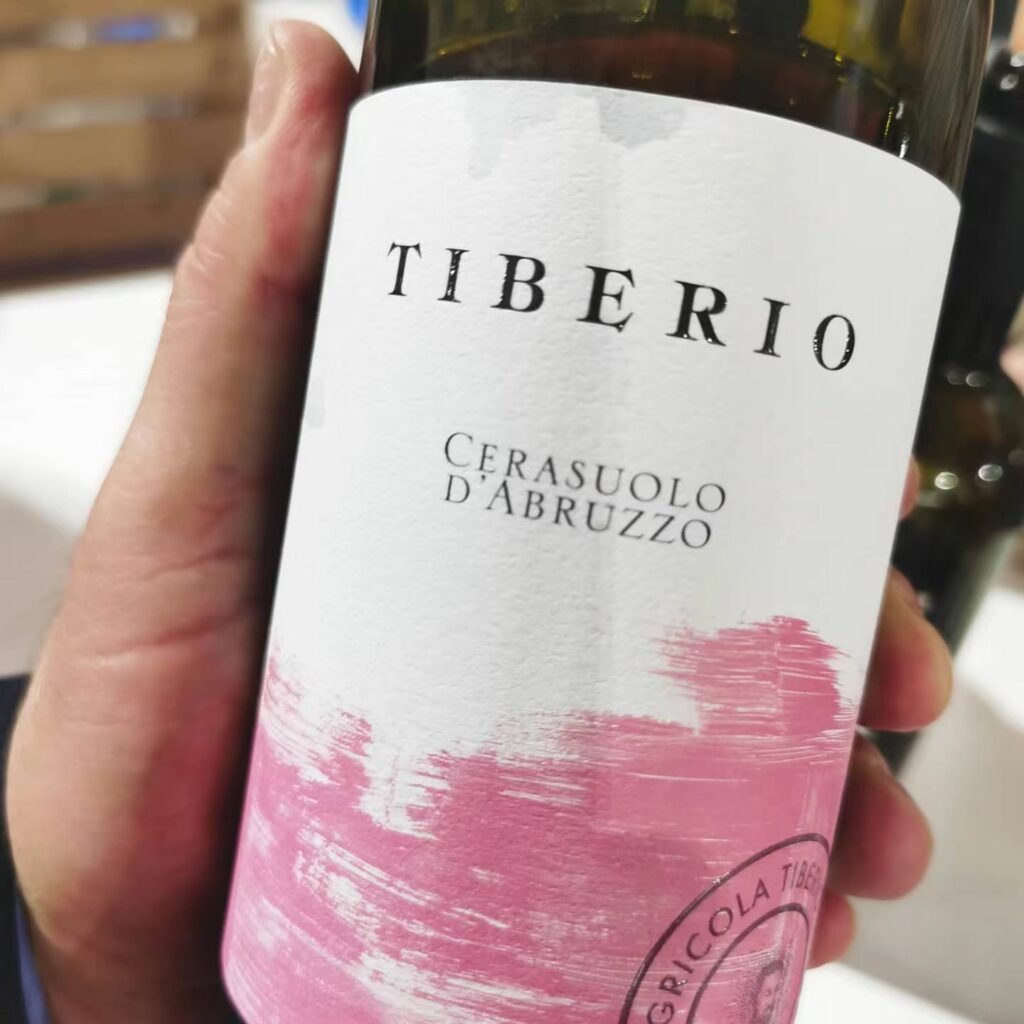 Deep pink. Captivating nose of red cherry, marzipan, rose and violet. Then rich and chewy in the mouth but with very elegant flavours that echo the aromas. Closes long and suave with very good glyceral cut and clarity. Best ever Cerasuolo from Tiberio, this vintage benefits from the strong winds that caused the grapes to develop thicker skins, leading to more extraction and a rounder, bigger mouthfeel for the wine. Drinking window: 2023-2026.
Tamburino Sardo Custoza Adriano                        95
Bright medium yellow. Concentrated but refined aromas and flavours of yellow fruit, sweet spices, herbs and minerals. Multilayered and expressive, this luscious, mouthcoating but elegant wine lasts and lasts. Best Custoza wine I have ever tried. Drinking window:2024-2030.
Cogno 2019 Barolo Ravera                 95
Bright red. Very perfumed and decadent aromas and flavours of red cherry and sweet spices, plus violet. Both whole bunches and carbonic maceration appear to contribuite to this Barolo's remarkably forward and fruit-first personality. Drinking window: 2026-2033.
Contini 1997 Vernaccia di Oristano Riserva                 95
Pale golden yellow. Concentrated notes of almond and hazelnut complicate aromas and flavours of apple, Mediterranean herbs and sea water. Honeyed nuances persist nicely on the long suave finish.
Planeta 2021 Cometa Menfi               94+
Knockout Fiano, one of the best ever from Planeta. Tropical fruit nuances abound and complicate pit fruit and honeyed nuances. Finishes thick rich and long, but refined too. Drinking window: 2024-2030.
Fattoria Il Capitano 2019 Chianti Rufina Riserva       94
Bright red. Aromas and flavours of red cherry, cranberry, graphite, blood orange and tobacco. Clean, nimble and energetic on the long minty finish. A splendid 100% Sangiovese wine that speaks of the right bank of the Sieve river. Drinking window: 2025-2035.
I Parcellari 2021 Grignolino d'Asti Parcella 505          94
Medium red with an orange rim; very typical for a Grignolino wine. Sexy notes of cinnamon and cloves complement the red cherry and floral aromas and flavours., Finishes nicely structuredd and long. Drinking window: 2023-2028.
Vinzas Arzas 2020 Ghirada Garaunele 1920 Rosso Barbagia   94
Bright medium red. Intensely perfumed, almost sultry if not down right sexy aromas and flavours of decadent red cherry, raspberry nectar, minerals and strawberry jam. Closes long and suave with hints of cinnamon and orange peel. Beautiful stuff. The 1920 in the name refers to when the Cannonau vines were planted. Drinking window:2024-2030.
Donnafugata 2016 Passito di Pantelleria Ben Ryé       94
The 2016 vintage was a dry but not a hot one on Pantelleria, though having only 300 mm/year of water versus the more customary 450 mm/year is apparent in the wine. Golden yellow, with hints of orange liqueur and sweet spices that mingle with hints of raisins and dried figs on both the nose and in the mouth. A very pure wine that lingers impressively and with very good balance (197 g/L r.s. and 6.4 g/L total acidity). Drinking window: 2023-2030.
Podere Sabbioni 2022 Ribona della Famiglia Colli Maceratesi      94
This wine will only be out later in the autumn of 2023, but it promises to be the best ever Ribona made by this estate that is already generally considered to be the best at making Ribona wine. The 2022 is remarkably rich and multilayered with expressive aromas and flavours of green herbs, orchard fruit and lime. Drinking window: 2023-2030.
D'Attimis Maniago 2016 Tazzelenghe Friuli Colli Orientali    94
Still youthfully oaky, this needs time in a proper cellar to develop smoothly. Still, the small dark fruit and sweet herb aromas and flavours are inviting and focused. Drinking window: 2026-2038.
Venissa 2019 Venusa Bianco Venezia        93
The entry-level wine of Venissa if you like, though there is very little "entry-level" about this. Made with the estate's youngest vines planted on different islands of the lagoon,  Bright golden yellow. Intense aromas of balsamic oils, citrus fruit and apple. Drinking window: 2023-2030.
SorPasso 2020 Carema                 93
Deep red. Mushrooms and minerals vie for attention along with red berries on the nose and in the mouth. Smooth and deep, with a solid tannic underpinning providing support on the long finish. Drinking window: 2027-2038.
I Clivi 2021 Malvasia 80 Anni Venezia Giulia 93
Bright yellow. Delicate minerals and camphoir intermingle with peach and pear. Closs clean and precise. Drinking window: 2025-2030.
Feudo Montoni 2018 Nero d'Avola Vrucara Sicilia     93
Very pretty wine that speaks of the very old pre-phylloxeric vines. Bright red. Easygoing and light on its feet, this offers smooth red fruit and spicy flavours that seem to defy time. Drinking window: 2025-2030
Casato Sassi Mori Verona           93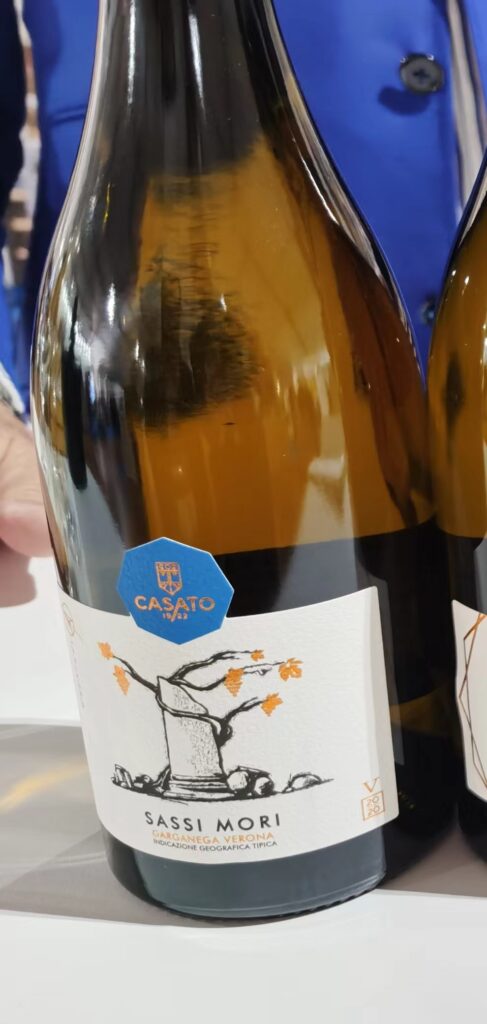 Bright yellow. Deep rich layered Garganega aromas and flavours with hints of chalk and apple and lime building nicely on the long finish. Drinking window: 2023-2027.             
Parco dei Monaci 2019 Spaccasassi Moro Matera       93
Best Matera Moro n have had from this estate yet, with the Primitivo showing clearly as well as the small percentage of Cabernet Sauvignon. A very elegant yet powerful wine, with harmonious acidity and smooth tannins supporting and extending the flavours on the rich aftertaste. Very well done. Drinking window: 2025-2030.             
Argiolas 2021 Nasco di Cagliari Iselis             92
Slightly musky aromas and flavours speak of the Nasco variety, but here they are nuanced and refined. Very pretty wine that titillates the tasetbuds with zippy orchard fruit and herbal flavours. Drinking window: 2023-2036.
Pietraventosa 2021 Primitivo Allegoria Gioia del Colle     92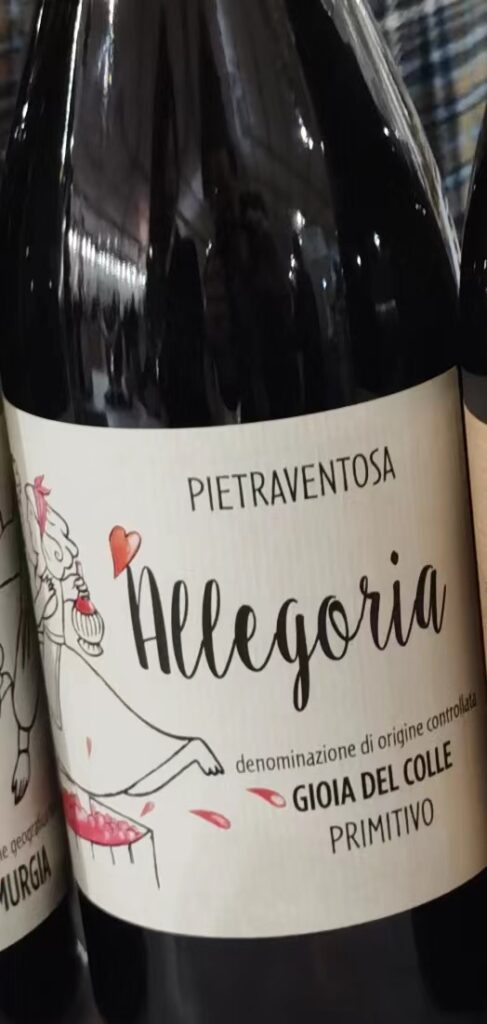 Deep ruby with purple tinges. Blue fruit dominate the nose and in the mouth, with a strong dose of mineralty to also show in this case. Drinking window: 2025-2032.
Antonio Mele 2022 Granatza Barbagia Bianco Cuculia            92
Knockout Granatza that is fresh and inviting: aromas and flavours of orchard fruit, balsamic oils and delicate spices mingle nicely together and on the long fresh close. Drinking window: 2023-2028.             
Tenuta del Travale 2022 Nerello Cappuccio Rosato Epicarma     92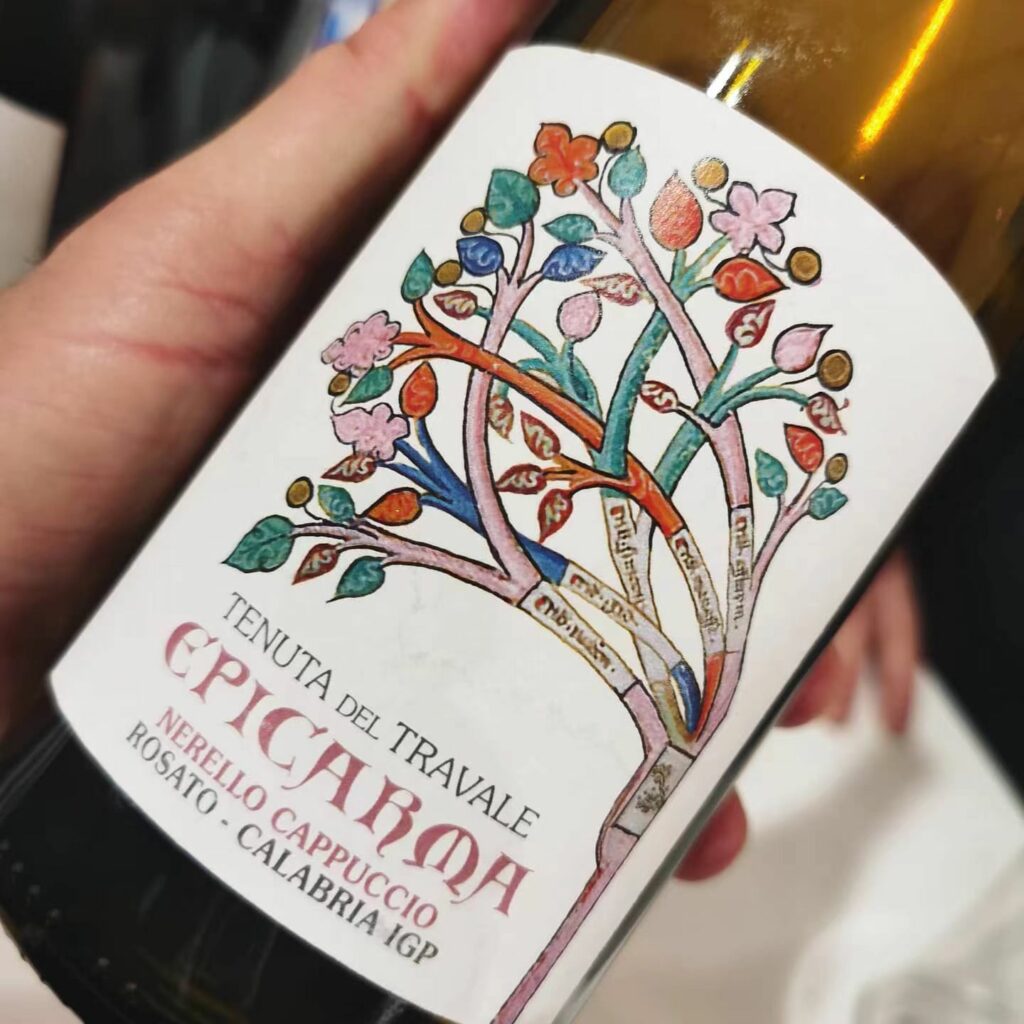 Ever had a 100% Nerello Cappuccio wine? Well, here it is. Pale red. Perfumed aroma of cranberry and herbs give way to similar flavours on the fresh, uncomplciated mouth. Nicely done in a Provence Rosé kind of mould. Drinking window: 2023-2028.             
Commenda Magistrale Primitivo del Salento Racemus           92
Bright red. Slightly sweet aromas and flavours of candied red cherre, tobacco and herbs. Pleasantly round, yet with good acid lift. Closes long and creamy. Drinking window: 2023-2028.             
Le Strette 2021 Nascetta di Novello Pasinot          92
Very pretty, balanced white that boasts orchard fruit and fresh herb aromas and flavours that harken back to what an idealized mix of Sauvignon Blanc and Vermentino might smell and taste like, this is very much a mouthcoating yet elegant white wine that will prove better after anpotrher year in bottle. Drinking window: 2023-2028.