Piedmont and Tuscany are Italy's best-known wine regions, but while the two offer wine lovers everywhere numerous fine wines to choose from, the wines of each could not be anymore different. And this for a variety of reasons. For example, whereas Tuscany's wines are dominated by mostly one native grape (Sangiovese) and a few international grapes (Cabernet Sauvignon, Cabernet Franc, and Syrah most famously associated with Bolgheri and the Tuscan coast: think Sassicaia and Masseto), Piedmont's wine scene is characterized by a bevy of very fine native wine grapes and much fewer (in terms of both wine quantity and quality), international grapes too.  What that also means is that Piedmont is not just about Barolo and Barbaresco (though clearly, those two very ageworthy red wines are the region's most famous and sought after), but it is also very much about wonderful wines made with the likes of Barbera, Freisa, Grignolino, dark-berried Malvasia varieties, Arneis, Erbaluce, Timorasso and more. There is increasing excitement about the region's still Pinot Noir and Riesling wines too, as well as sparkling Chardonnay-based wines.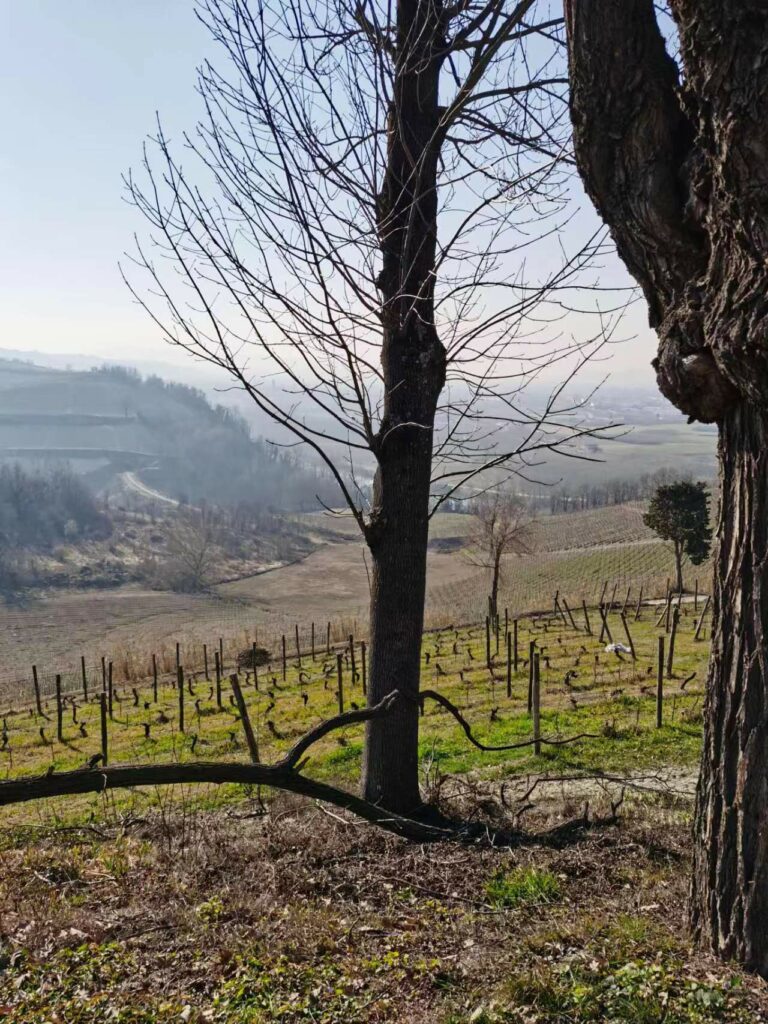 Geographically, Piedmont is located on the border with France to the west; Italy's Valle d'Aosta region to the northwest; Switzerland to the northeast; Liguria to the south, and Lombardy and Emilia-Romagna to the east. Piedmont is Italy's second largest region (after Sicily), and its capital is Turin, but there are many other well-known cities and towns, including Novara, Vercelli, Asti, Alessandria, and Alba. Believe it or not, all of those cities boast an association with world-class wines. In fact, Piedmont's viticultural landscape is very similar to Burgundy's, with vineyards that are highly fragmented and divided up amongst many different owners. Piedmont differs from Burgundy in one important aspect: whereas the latter's wine landscape is dominated by Pinot Noir and Chardonnay, the former is characterized by myriad grape varieties, both white and red. For example, in the Langhe area of south-eastern Piedmont, the late ripening Nebbiolo variety is usually planted in the sunniest spots, while cultivars such as Barbera, Dolcetto, and Freisa grow lower down. In Piedmont, each wine estate makes at least five different wines from as many different grape varieties, and it is not uncommon for some wineries to make as many as eight or ten different wines by using the wealth of grape biodiversity that so characterizes the region.
History
Piedmont is one of Italy's agricultural and industrial engines and was instrumental in bringing about national unity: unlike France, Italy is a young country, born in 1861 after a series of seemingly endless wars with Austria. National unity was brought about in no small measure thanks to Piedmont's Savoy royal family that became Italy's first, and last, ruling royal family. Clearly, Piedmont's historical ties to France are close: for example, the Republic of Alba, created in 1796, was a French client republic, as were also the Piedmontese Republic and the Cisalpine republic, born later. Piedmont's ties to France are evident in its wines too.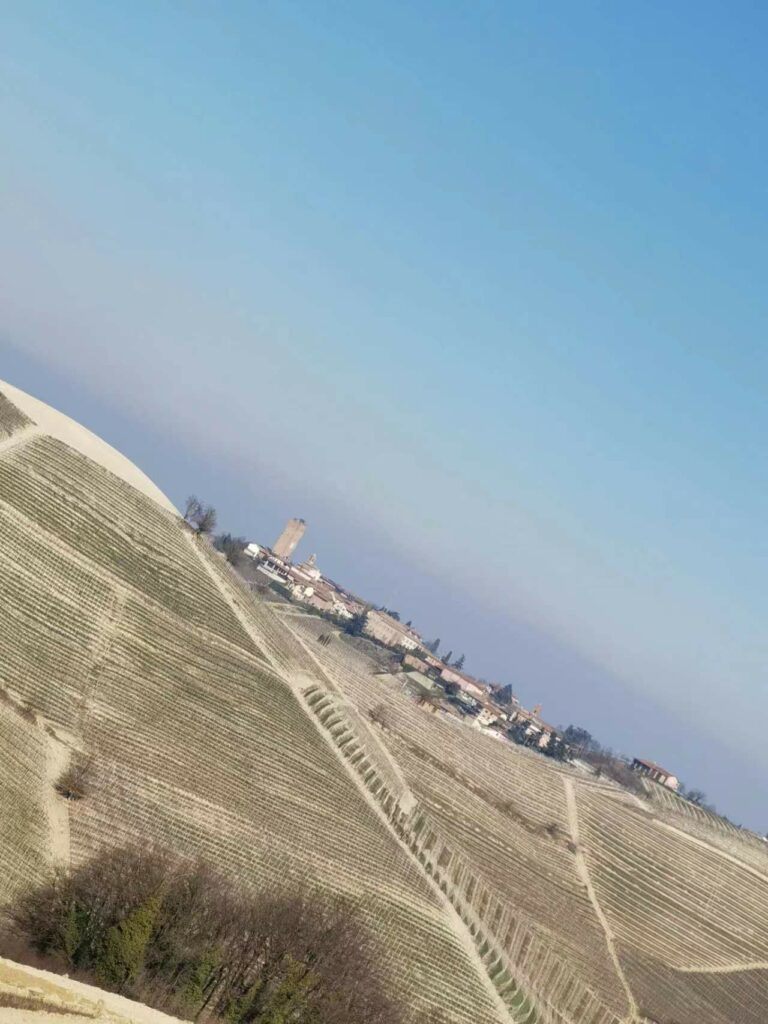 And it was in Piedmont that Italy's quality wine revolution began in the 1960s with marked improvements in the red wines being made. (Similar success with white wines was had in Friuli Venezia Giulia the early 1970's.) Piedmont is also one of the very few winemaking areas of Italy where the concept of cru and terroir is very strong. In the 1980s a more drinkable style of softer and fruitier Barolo wines emerged, mainly as a result of the must spending less time in contact with the less and in wood; fermentation temperatures lowered and better regulated than in the past; the introduction of barriques, small 225 liters oak barrels; and yields lowered. This "modernist" approach to Barolo had many followers at the time and some of the innovations brought back then have struck, though clearly some ideas took things a little too far. For example, we now know today that allowing Barolo and Barbaresco only ten days of skin contact is not the best way to make either a good Barolo or one with aging capacity.
Facts and figures
Piedmont produces and has produced roughly 2.5 million hectoliters wine annually over the last ten years (2005-2014 data; ISTAT). It is also a very high quality wine: relative to the 2014 vintage, about 83% of Piedmont wine was of DOC/DOCG level (Italy's highest quality level for wine denominations, though in Italy's chaotic legislative and bureaucratic world buying a DOC and/or a DOCG wine is not at all a guarantee of uniformly high quality. Piedmont produces mostly a red wine production area but white wine production has been increasing steadily of late (if mainly at the Vino da Tavola level). For example, white wine production in Piedmont was of 962,000 hectoliters in 2008 (or 38.8% of total Piedmontese wine output that year), and increased to 1,148,000 hectoliters (45%) in 2016.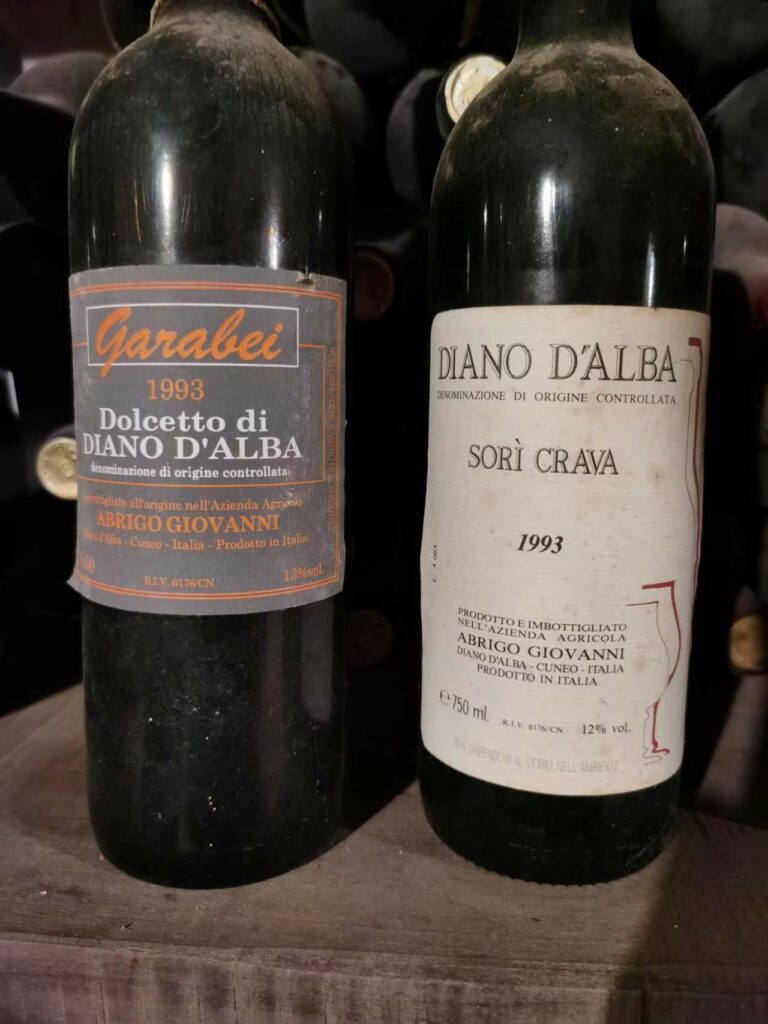 Piedmont boasts 46,317 hectares under vine. While Barolo and Barbaresco, made with the Nebbiolo grape variety, are along with Brunello di Montalcino Italy's most famous wines, the region produces many other delicious red and white wines. Nebbiolo is not just used to make only memorable wines such as Barolo and Barbaresco, but also Carema, Boca, Gattinara, Ghemme, Lessona (in mostly northernmost areas of the region) as well as in Roero, just across from the Langhe area where Barolo and Barbaresco are made. The areas of the Roero and the Langhe are separated by the Tanaro river, and so much like the Garonne in Bordeaux, the Tanaro helps to neatly classify the Barolo and Barbaresco production areas as right bank wines, while the Roero Nebbiolo wines are left Bank wines. Note that only Barolo and Barbaresco have to be 100% Nebbiolo by law, while all the other Nebbiolo-based wines can be made with small percentages of local varieties such as Croatina, Vespolina and Uva Rara, which ultimately impact on the colour, aroma and flavour profiles of the wines. In fact, Piedmont's French ties are evident once again here, as Barolo became the great wine it is today thanks mostly to two people, one of which was of French origin: in the 1840s, French négociant and winemaker Louis Oudart greatly contributed to the improvement of not just Barolo and Barbaresco but rather of all Piedmontese wines, that were too often fizzy and sweet (no doubt to poor cellar hygiene and refermentation in the bottle).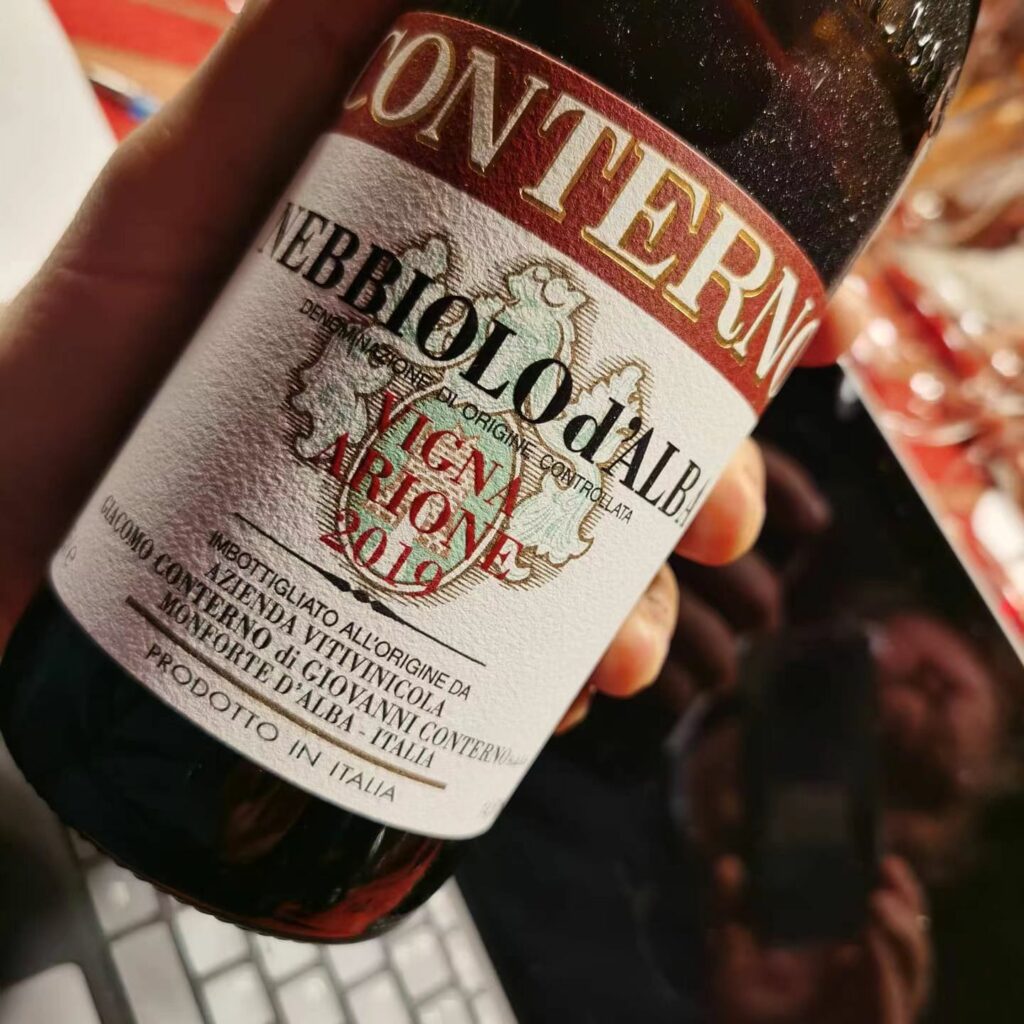 Barolo and Barbaresco are made around the town of Alba in the Langhe, an area made up of a series of hills ranging from 150-600 meters above sea level and named a UNESCO World heritage site (along with the Asti, Roero and Monferrato) in 2014. The Langhe's soils are mostly either blue-gray in color and rich in magnesium and manganese or yellow-tan-white in hue and richer in marl and limestone, and differ from those of the Roero, which is characterized by mostly sandy soil (save for the portion closest to the river which is richer in clay). Wines of the Roero include Roero, Roero Riserva and Nebbiolo d'Alba red wines and Roero Arneis (the most typical white wine).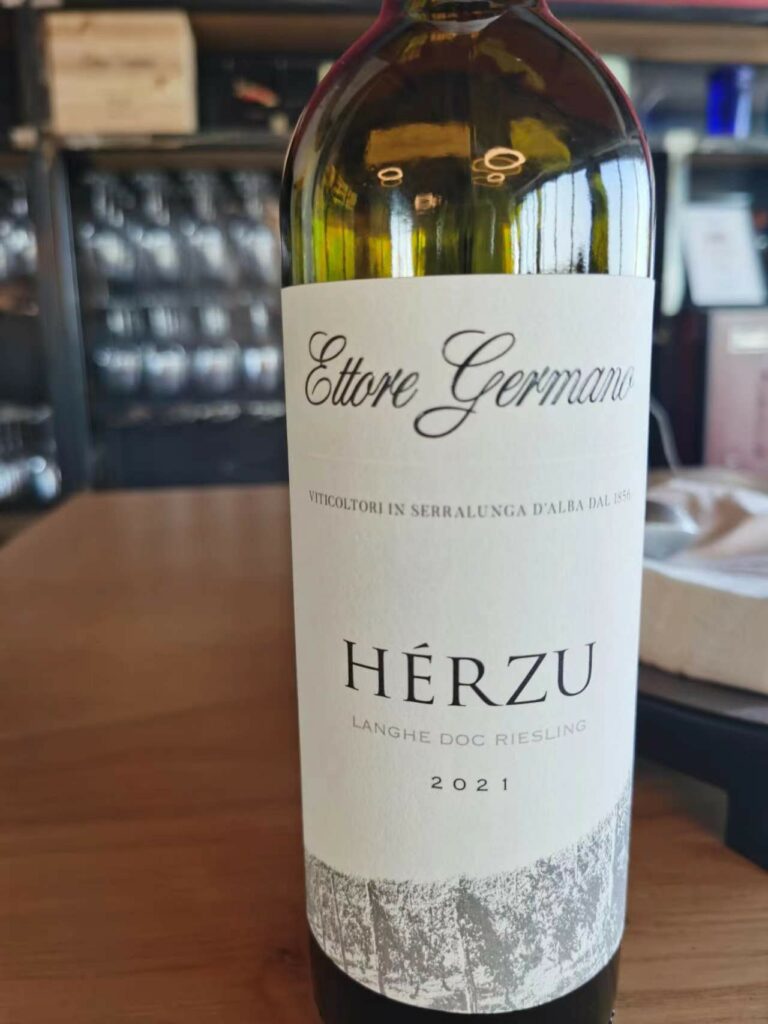 Despite the importance, Nebbiolo is only the third most planted variety in the region. Barbera (13,908 hectares or 30% of the total surface under vine), and Moscato Bianco are far more common. Barbera is very easy to grow, gives food-friendly wines high in acid (such that sparkling Barbera wines are also common in the region) and is generally being now planted in many parts of Italy and the world. Piedmontese Barbera wines of note include Barbera d'Asti and Barbera d'Alba (Nizza is an especially high quality 100% Barbera wine made in a specific subzone of Barbera d'Asti). Dolcetto was very popular once but the variety is now facing a steep decline in "likes". Fresh, vinous and perfumed, Dolcetto wines can come in many different shapes and sizes, so to speak: Dogliani are probably the most famous of the many different Dolcetto wines available, at once powerful and intensely coloured, but in fact the most balanced of the various Dolcetto wines are usually those of Diano d'Alba. Verduno Pelaverga is made with the Pelaverga Piccolo grape and has enjoyed skyrocketing success, mostly thanks to its graceful frame and delicately spicy red fruit and floral aromas and flavors. Grignolino (1,017 hectares) wines are very pale, almost pink, in colour, and are also marked by high acidity and noteworthy tannic bite making them less fashionable on international markets. However, the variety delivers wines that are perfumed, graceful and juicy, and that match remarkably well with fatty foods and sushi. Grignolino has always been associated with the countryside of Asti and the Monferrato Casalese (it used to be grown in the Langhe too, but as the variety wants plenty of sunlight it has disappeared there in favor of the far more remunerative Nebbiolo that wants similar sites). The two most famous Grignolino wines today are Grignolino d'Asti and Grignolino del Monferrato Casalase. Freisa (877 hectares) is Nebbiolo's closest relative, and in fact its wines can resemble those made with Nebbiolo, especially when old. Freisa's wines are characterized by a mesmerizingly pretty perfume (the word freisa derives from strawberry and the wine certainly will remind you of that!) Freisa wines are slightly out of fashion today due to their tough and at times rustic tannins. Consequently, Freisa is often made as a sparkling wine with a hint of residual sweetness (which helps offset the tannins), but in fact well-made Freisa wines age spectacularly well and are often confused for Nebbiolo wines. Today's most famous Freisa wines are Freisa di Chieri (made on the outskirts of Torino) and Freisa d'Asti, but there are others too. Ruchè is an aromatic red grape used to make mostly dry wines in the countryside around Castagnole Monferrato and Scurzolengo. The wine can be delightfully perfumed, and is sensitive to site, such that highly different site –specific wines are made in each of those municipalities. Last but not least among the region's red grapes, there are three unrelated dark-berried Malvasia varieties in Piedmont: Malvasia di Schierano, Malvasia di Casorzo, and Malvasia Nera Lunga that give delightfully aromatic still or fizzy wines with generally very low alcohol volumes (for example, the wine called Malvasia di Castelnuovo Don Bosco, made with Malvasia di Schierano, smells and tastes like a delicious red fruit cocktail and it usually has only 5.5% -6% alcohol).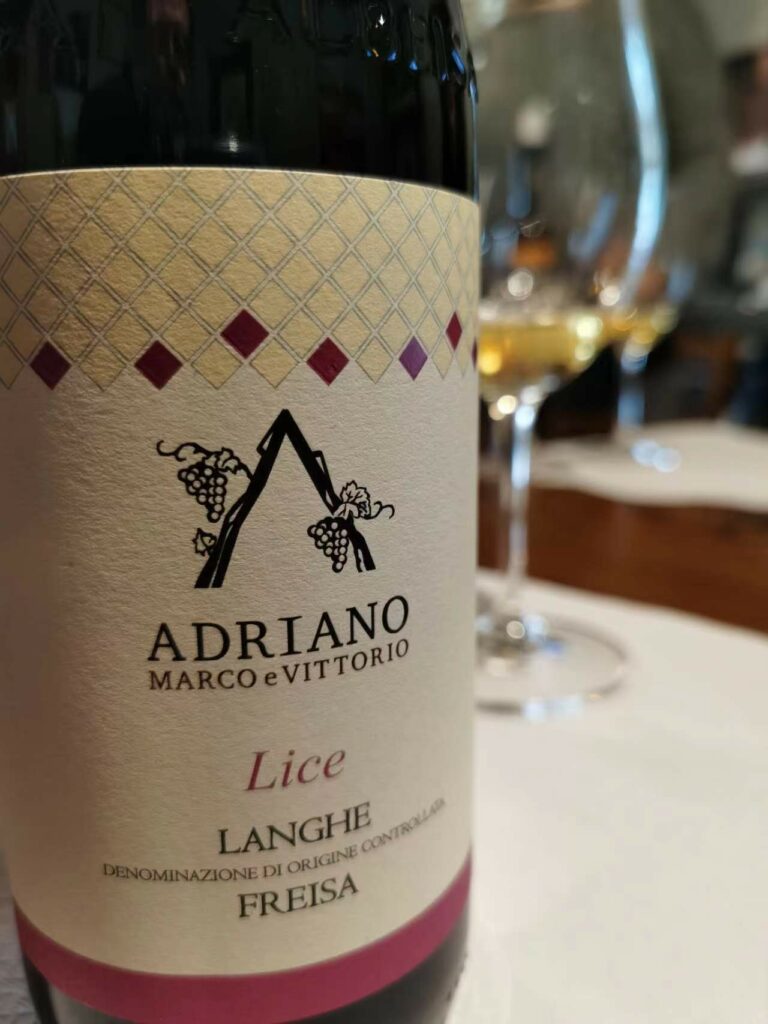 Piedmont's white grapes of note include Moscato Bianco, genetically identical to France's Muscat à Petit Grains or Muscat d'Alsace and used to make world famous Moscato d'Asti and Asti wines redolent of orange blossoms, vanilla and grapefruit. It has a long history of high quality wines associated with specific communes in its production area such as Canelli, Mango, and Santo Stefano Belbo. Arneis (945 hectares) is used to make delightfully soft white wines brimming with peach, mint and white flower aromas and flavours, the opposite of those made with Cortese (over 2600 hectares), that are lemony, floral, and crisp. Gavi is Cortese's most famous wine (a high acid variety, Cortese is also increasingly used to make sparkling wines, something that the low acid Arneis does not allow). Erbaluce, the best wines of which are made around the town of Caluso, can give outstanding dry (Erbaluce di Caluso) and sweet wines (Caluso Passito). The former are dainty and floral, the latter thick, honeyed and very sweet. Nascetta, a very rare native grape long grown only around the town of Novello (one of Barolo's eleven communes) makes lightly aromatic, Sauvignon Blanc-like wines; these have been so successful that Nascetta is now being planted everywhere in the Langhe and there are two denominations, Langhe Nascetta and Nascetta del Comune di Novello (the latter made only with grapes grown within the territory of the commune of Novello, where Nascetta originates from). Timorasso gives very mineral, almost dry Riesling-like wines in the Colli Tortonesi area of southeastern Piedmont. Among the international white grapes, Chardonnay (1009 hectares) is very popular not just for still wine production but also for the Alta Langa sparkling wines made by secondary fermentation in the bottle in the manner of Champagne). In fact, Sauvignon Blanc and Riesling have both done very well in Piedmont too: not many people are aware that there are about thirty different Riesling wine producers in Piedmont.