Produttori di Barbaresco 1967 Barbaresco Pora Riserva Speciale                 96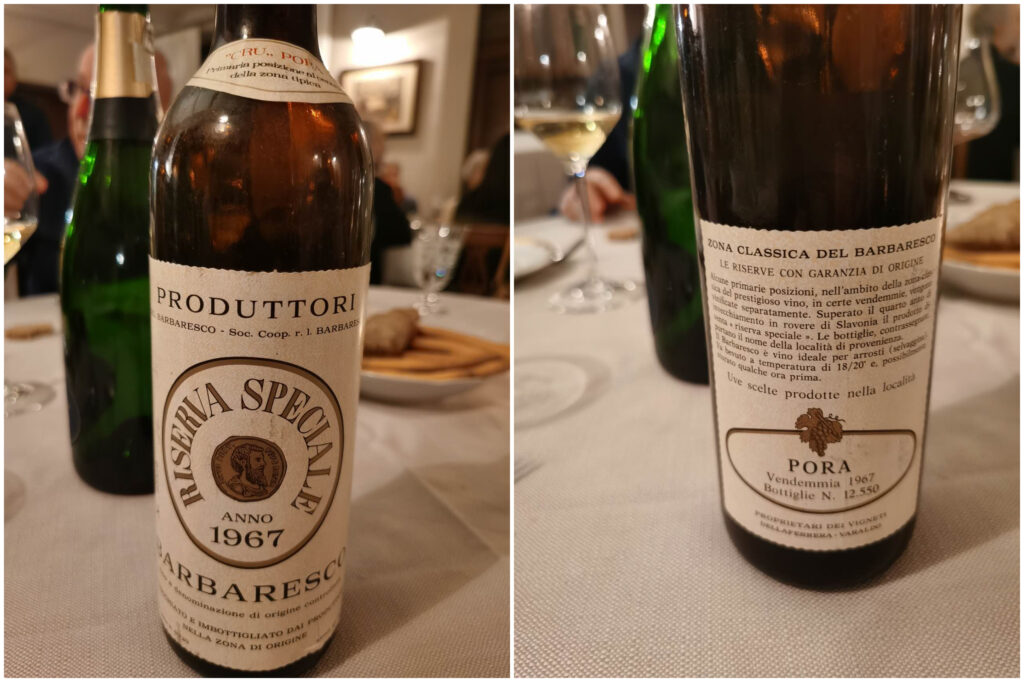 The 1967 vintage was an excellent one in Barbaresco and Barolo but all the wines are best drunk up by now for maximum enjoyment. And why not, given they are now 56 years old.
This 1967 from the Produttori, arguably the world's best wine coop, is a gem. From the underrated cru of Pora, the parcels of which the grapes were sourced from to make this wine belonged to the Varaldo and Dellaferrera families, a marvellous wine.
Very pale red, almost pink colour. Aromas and flavours of wild strawberry, sour cherry, delicate mushroom nuances, rosehip and violet. Fresh and juicy, with fading floral and fruit notes nicely supported by noble tannins on the long suave finish. Drinking window: 2023-2026.
Markus Molitor 2003 Wehlener Sonnenuhr Riesling Trockenbeerenauslese                  94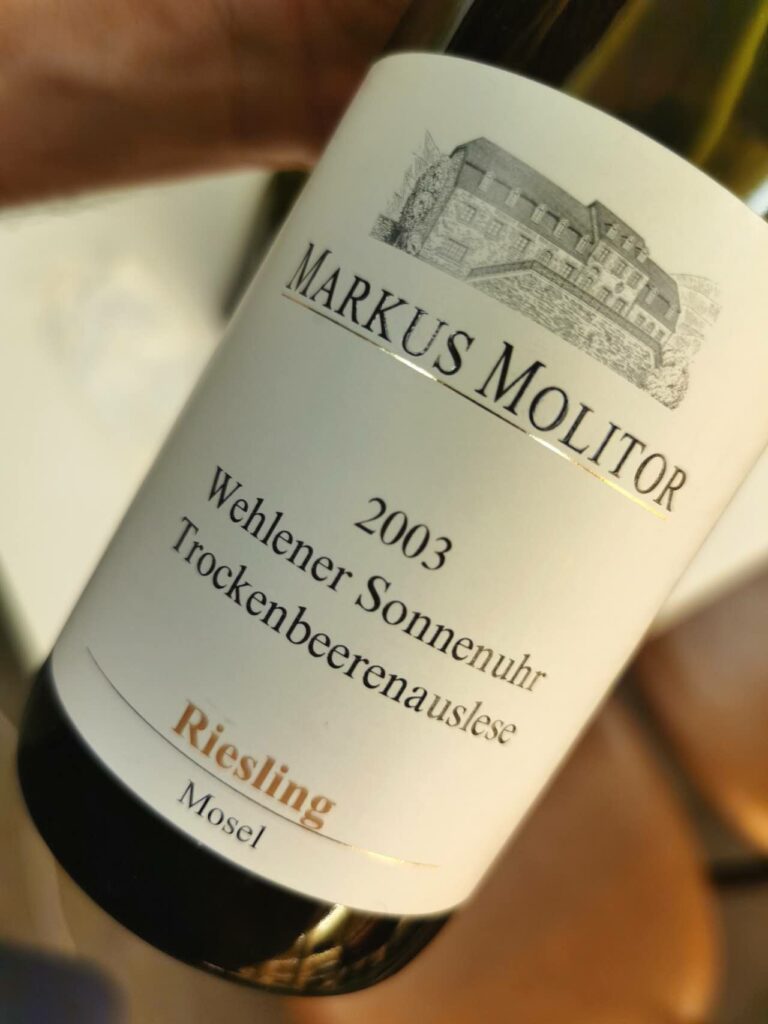 From one of the world's most famous vineyards and hottest producers, a liquid gem that is at once lifted and luscious, as all great sweet wines should be. Bright burnished golden-yellow colour. Complex aromas of tangerine marmelade, papaya, dark honey, caramel lemon zest, almond brittle and faded jasmine. Then similar flavours, nicely extended by harmonious acidity on the long, marmelady noble rot-accented finish that is at once thick yet suave. A dessert in and of itself, but will match with many fruit and almond desserts, not to mention cheeses. Drinking window: 2023-2033.