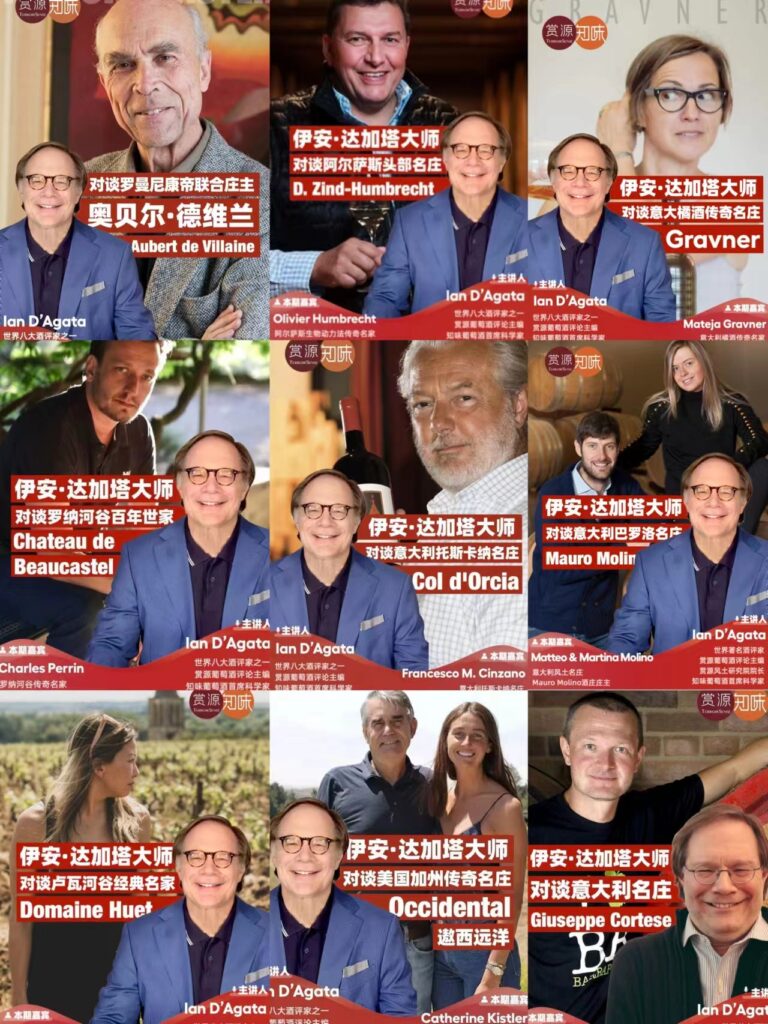 The TerroirSense Wine Review  (terroirsense.com/en/) is an international wine and gastronomy magazine founded in 2020. Its director is Ian D'Agata, former Editor at Stephen Tanzer's International Wine Cellar, Contributing Editor of Decanter and Senior Editor at Vinous. It has an international writing staff, including Robert Millman, Michael Epstein, Siwei Zhu, c0-founder of TasteSpirit, the magazine's parent company, and etc.
We publish more than 400 original articles about wine and gastronomy every year all of the which are written in both English and Chinese. The TerroirSense Wine Review currently has visitors from 164 different countries, and readers/followers are over 200,000. The tasting notes and wine scores are currently being used by an ever-increasing number of wine estates, wine importers, wine shops and sommeliers all over the world to promote their wines. Apart from that, the TasteSpirit brand, the most influential and professional wine media in China, has 250,000 Wechat followers, attracting averagely 750,000 visits per month to our websites and content platform.
​Along with the written articles department, the magazine also has a video/livestream section where livestream interviews are carried out with the world's best wineries: we have launched two series of interviews, the Terroir Masters and the Meet the Winemakers sessions that are extremely popular and successful, with those interviewed including Aubert de Villaine of Domaine de la Romanée-Conti, John Olney and David Gates of Ridge, Barbara Sandrone of Sandrone, Charles Perrin of Château de Beaucastel, Mateja Gravner of Gravner, Helen Masters of Ata Rangi, Olivier Humbrecht of Zind-Humbrecht, Laura Catena of Catena, Nirvain Rougeot of Domaine Tempier, Catherine Kistler of Occidental, Francesco and Santiago Marone Cinzano of Col d'Orcia, and many more. For example, please kindly find the following links for more information:
Domaine de la Romanée-Conti: https://youtu.be/_uqHQ3MamZY
Domaine Zind-Humbrecht: https://youtu.be/MwxFCRnL27E
Famille Perrin: https://youtu.be/17cfyceomjA
Domaine Huet: https://youtu.be/Yf6UVBcrO58
Mauro Molino: https://youtu.be/A8TI4R4fszE
The livestream sessions have proven extremely popular with average number of viewers for each session is around 5000 and the highest around 30000. We will publish a part of our past livestream interviews in the video column of the TerroirSense Wine Review so that our readers can also enjoy those insightful and informative conversations.
Wine estates that are interested in being guests in one of our Livestream Interview sessions, and in any further initiatives, please contact us: https://terroirsense.com/en/contact