Muddy Waters 2019 Skin Ferment   Waipara New Zeland                                 93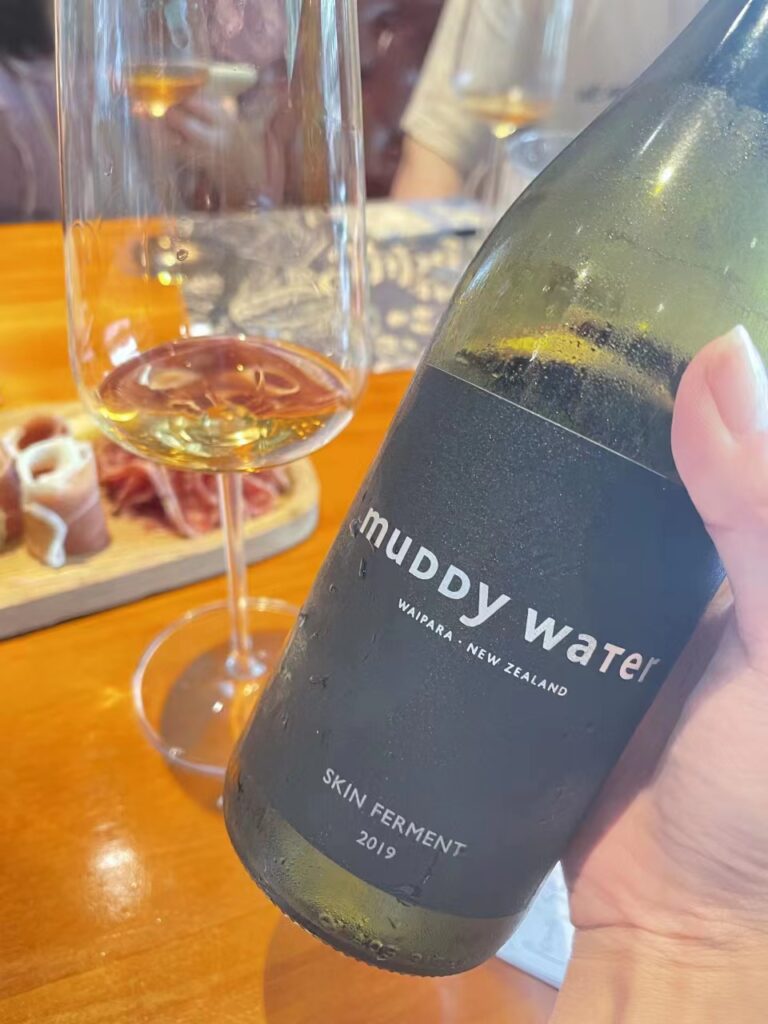 by Ian D'Agata
Fashions tend to come and go, and often the objects of fashion are downright banished forever. Bellbottoms are unlikely to come back any time soon, and neither are men's ties the width of a table napkins (and if such sorry fads really were to come back, it will be way too soon). Fact is, even though they might be all the rage right now, not all orange wines are what they are cracked up to be, and many are just not that much fun to drink. But then you come across one that really is good, even very good, and you start thinking that tyhere is some method to the madness. Such is the case with the excellent Muddy Waters 2019 Skin Ferment Waipara New Zeland, a truly exciting wine that makes the orange wines category proud ("Waipara" means "water and sediment" , hence the winery's name).
Bright yellow-orange colour. At once complex and concentrated on the nose, with very pretty and pure floral and richly fruity aromas (lavender, rose, osmanthus, grapefruit, peach, tangerine) complicated by sweet spices and aromatic herbs. Then similar flavours in the mouth, nicely framed by lip-smacking acidity and of truly noteworthy purity of aromatic grape nuances. The finish lasts and lasts and features a pleasantly mouth-coating feel that is extremely clean and not at all bitter. I especially loved this wine's balance. A blend of mostly Gewurztraminer and Riesling plus a little Gruner Veltliner and St.Laurent (the Riesling and Gewurz are easily recognizable at first sip, if not smell, while the Gruner and St.Laurent are admittedly harder to pick up but no doubt add complexity) grown in certified organic vineyards on clay over limestone. Each variety was fermented separately in amphorae and open-top fermenters for one month prior to aging in old wood barrels, and the wine was bottled without any sulfur additions. Still, this is remarkably clean and penetrating, neither oxidised nor tired and will make you want to give another orange wine a try in the future. Best of all, it's just a gorgeous wine that leaves you wanting more at every sip, and that's always a good sign. Drinking window: 2022-2026.
Bellenda 2021 Prosecco Conegliano Valdobbiadene Extra Brut Rive di Carpesico Sei Uno                        91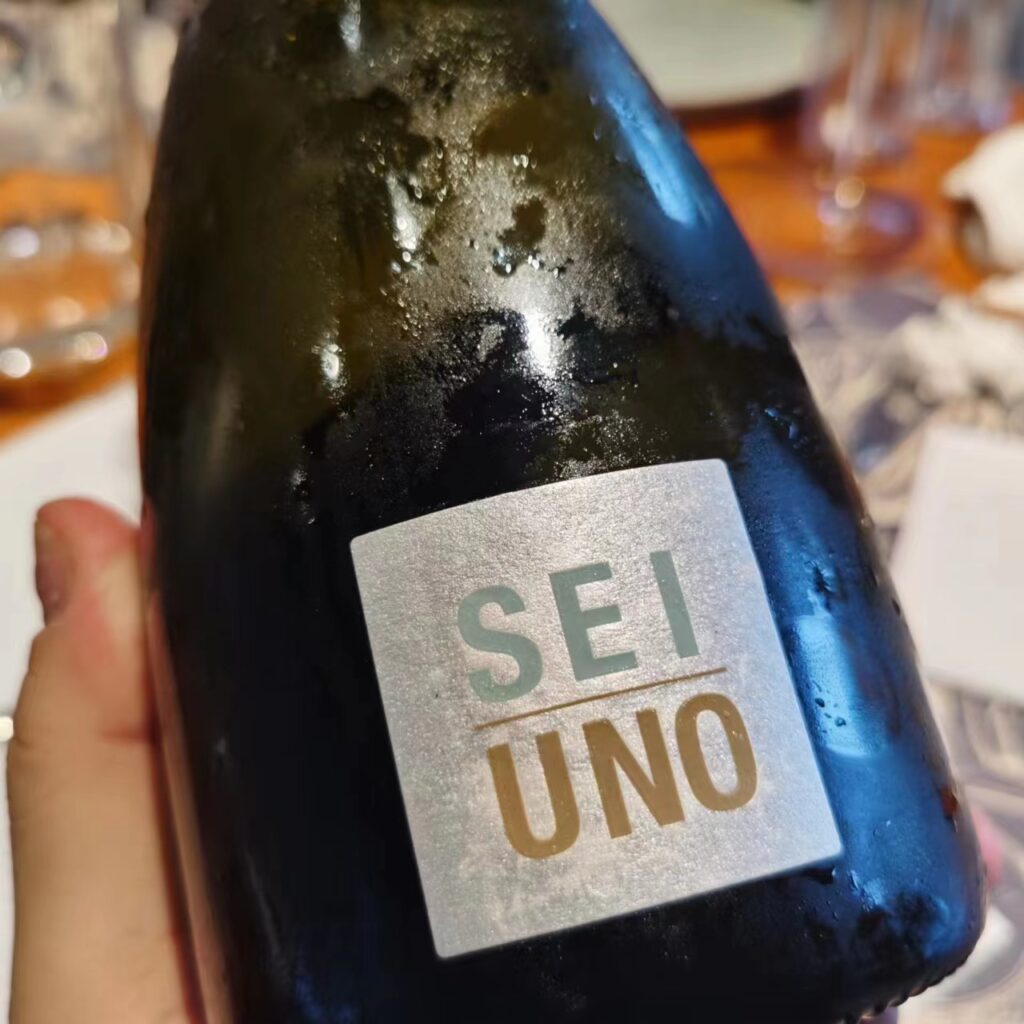 by Ian D'Agata
There's Prosecco and then there's Prosecco. If you really think they are all one and the same, then you are doing yourself a huge disservice. Forst there is Prosecco, then there's Prosecco DOC and last but certainly not least, there is Prosecco DOCG or Superiore, made generally from lower yields and from hillside vineyards. Prosecco quality can be even higher if and when you see a "Rive" monicker on the label, where the "rive" stands for special steep vineyard districts that give distinguished wines that ought to speak of their specific site. In other words, the rive are akin to French crus. You realize that the difference between a machine harvested Prosecco made with flatland grapes cropped high and one made from terraced vineyards, often old vines and with ablend of old and rare grape varieties (not just Glera) and very steep sites is very much like comparing utility cars and Lamborghinis or Ferraris: it's not fair, because each serves it purpose. But you can't go saying they are one and the same, because clearly they are not. Such is the case with the Bellenda 2021 Prosecco Conegliano Valdobbiadene Extra Brut Rive di Carpesico Sei Uno. If the thing wasn't so delicious and refined I'd joke around and tell you it will likely win our "longest wine name of the year" contest, but I don't want to detract from the attention this very serious bubbly deserves.
Very pale straw-green colour. Refined aromas and flavours of green apple, nectarine, hazelnut, white flowers, thyme and mint are complicated by a strong whiff of minerality. Piercingly mineral and bright in the mouth, with lip-smacking acidity carrying the mineral flavours on the long, classically dry but zingy finish (5.5 g/L total acidity and 4.1 g/L of residual sugar, but this tastes completely dry, and I mean dry). Unlike most Prosecco wines, this is not made by the Charmat-Martinotti tank (autoclave) method, but by the classic Champagne-style method of fermentation directly in the bottle. When you do this with the Glera grape variety, you lose all the white peachy charm Prosecco is so famous for and you get a much more steely cool wine that will leave those looking for their dose of "fun in the glass" distraught, but there's no denying there is a measured depth here and complexity that are very impressive. The wine is called "Sei Uno", or 61, because it was first made in honour of a special family event back in 1961. The grapes grow on clay-limestone soils at about 180 meters above sea level in the Carpesica zone. Bellenda is a high-qality Prosecco house that I urge you to visit; I can vouch that the quality of their still base wines is very high too, always a good sign with a Prosecco maker. Drinking window" 2022-2025.