Descendientes de J.Palacios 2017 Voldafoz Bierzo Corrulón                         93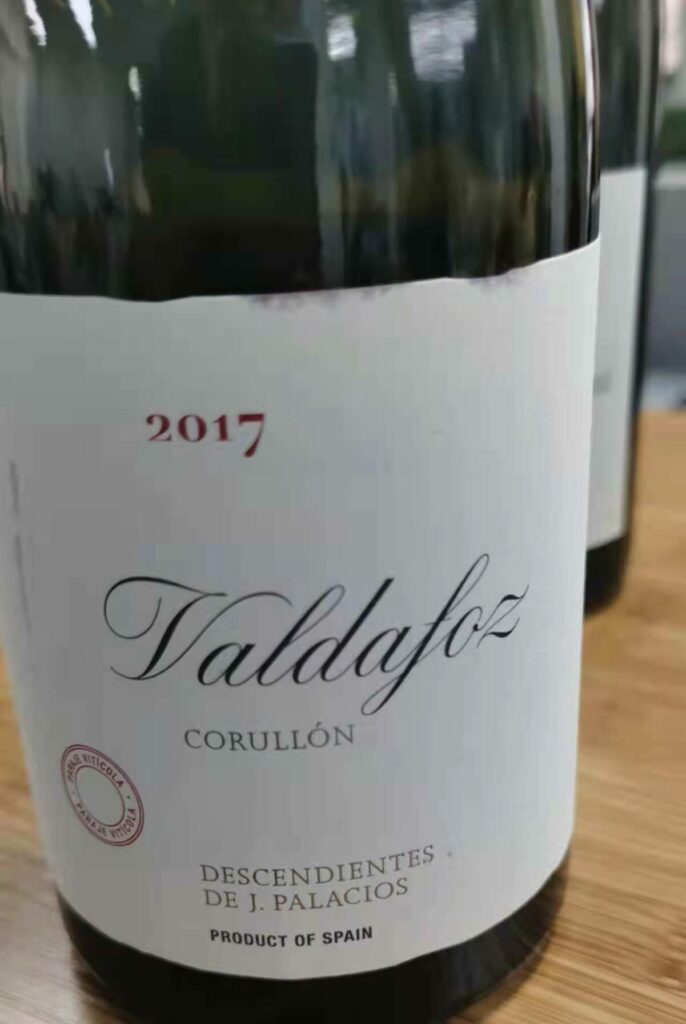 Álvaro Palacios is perhaps Spain's best-known wine maker these days, and he has a long string of extremely good and at times downright iconic wines under his belt to show, from l'Ermita to Finca Dofi, mostly linked to Priorat, a viticultural zone he and a few other producers helped put back on the map of world wine stardom. But he had always been attracted to Bierzo, a forgotten wine region of the Spanish northwest, characterized by a complex geology of schist soils, steep hillsides, old vines and a local, high quality specific grape variety, Mencia, that had been previously been erroneously linked to Cabernet Franc but may instead be genetically related to the Portuguese Jaen, though, despite what you will read most everywhere, beware that not all Jaen varieties are in fact Mencia (Mencía from El Bierzo and Ribeira Sacra in Spain is known as Jaén Colorado in Léon and as Jaen do Dão in Portugal's Dão; and while it is also called Jaén Tinto in Andalusia, many believe that the latter name is often used incorrectly as well, inadvertently calling with the same Jaén Tinto name what are in fact different grapes, only one of which is in fact Mencia. To further confuse matters, in English sources Jaén with the Spanish accent often refers to Cayetana, while the Portuguese spelling Jaen, without the accent refers to Mencía.) In any case, while Álvaro was busy setting up shop in Priorat, his nephew Ricardo Perez was finishing enological studies in Bordeaux after which he travelled around France, working at Château Margaux and interning at J.P. Moueix (of Petrus and Châteaux Trotanoy fame, among many other stellar estates). Like his uncle Álvaro, he also believed in the potential of Bierzo and so in 1998 the two embarked on a joint venture that identified in the village of Corullón (a small town on Bierzo's western border) the most exciting winemaking area of the region. The Bierzo estate makes a number of extremely good wines, first and foremost in my mind the single vineyard La Faraona, but all the wines in the portfolio are noteworthy. The Descendientes de J.Palacios 2017 Voldafoz Bierzo Corrulón is a superb wine born from a very small, 1.06 hectare large plot of fifty to ninety years old vines belonging to the Corullón municipality and characterized by a thick lamellar, both oblique and horizontal, slate soil and very steep topography, with 60-70% gradients. The grapes were picked on September 7, 2017 (so in one day) and grapes were partially destemmed. Unfortunately, there were only 1.200 bottles made. The colour is bright ruby-red. Red cherry dominates on the nose and in the mouth, but its presence is complemented by smoke, grilled herbs, minerals, violet and licorice. The structure is tannic but polished, with very good cut and clarity to the flavours, very similar to the aromas, thanks to harmonious acidity. Keep in mind this wine is nothing like the many rich, ripe, chocolaty Spanish reds you might have tasted in the past, but has rather more in common with a well-made wine from Volnay, and speaks loudly of the Mencia grape (the 2017 is reportedly 100% Mencia, but this is not always the case; for example, the 2019 Voldafoz is 93% Mencia and 7% Jerez -perhaps Palomino Fino?- a white grape), though of course it would be more cool of me to say Bierzo. Fact is, though it might be less hip, it is in fact a great deal more correct, not to mention precise, to state that this beautiful wine showcases the nobility of Mencia, and that grape's expression in the Bierzo viticultural area. Drinking window: now-2030.
Pelissero 2016 Barbaresco Tulin                                                    94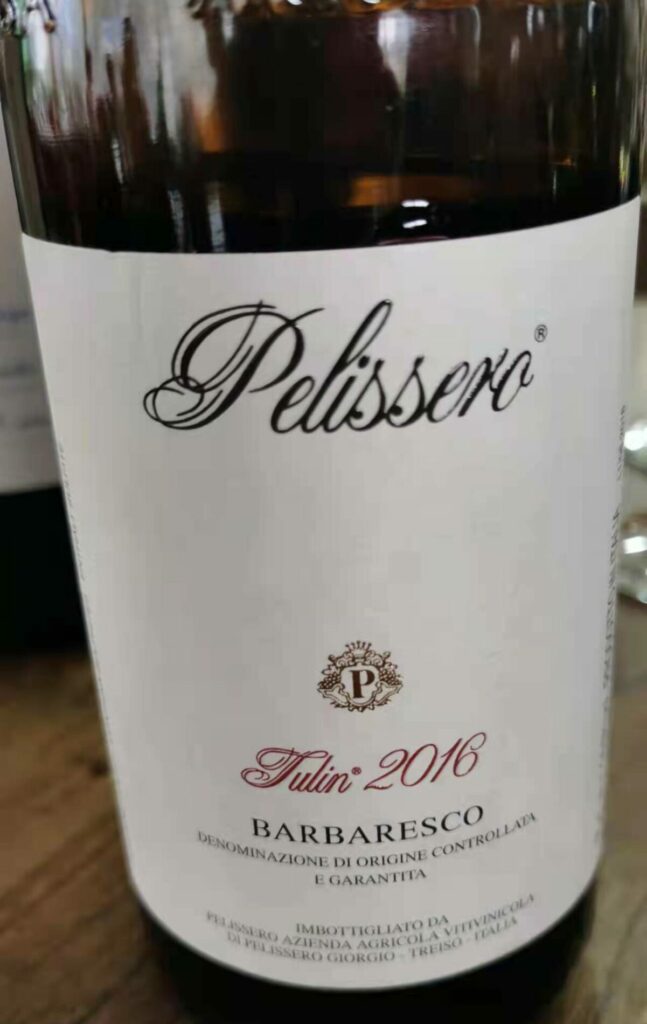 Pelissero is a quality Barbaresco estate that has long been well-regarded in wine loving circles for very competently made wines sold at a reasonable price. The estate's history is relatively recent, having been founded in 1960, but that actually makes the Pelissero winery a good deal older than many other well-known Barbaresco estates of today, most of which were born twenty years later. Pelissero makes three different Barbaresco wines, ranging from the lighter-styled Barbaresco Nubiola to the richer, riper Vanotu, with Tulin falling, price-wise and style-wise, somewhere in the middle. The Pelissero 2016 Barbaresco Tulin is a vibrant dark red colour. On the nose, it offers a panoply of ripe red fruit, sweet spice, licorice, and tar aromas, with a candied floral topnote emerging at the end. In the mouth, it is surprisingly ample, succulent and fleshy with red cherry syrup and raspberry coulis flavours, sexed up by cinnamon, mint chocolate and minerals; it's so ripe, round and downright plump in fact, that I found it to have a lot more in common with the style of Barbarescos from the 2015 vintage as opposed to that of 2016. Undoubtedly, this is a serious Barbaresco of real depth and above average complexity. The finish is mouth-filling and long, though the youthfully chewy tannins need some time to resolve. This was aged for eighteen to twenty months in oak (50 percent in large oak casks and 50 percent in barriques), then another six-seven months in bottle prior to going on sale. The wine's name "Tulin", is relatively new, appearing on the label only as of 2001 (prior to that date the wine was simply referred to as the Barbaresco "Annata"). A single-vineyard wine planted back in 1950 and 2001, "Tulin" recalls the name of the building and vineyard, Cascina Tolino, that straddles the communes of Treiso and Neviglie, but in fact the name also embodies a mix of the soulful and the practical, of the spiritual and the pastoral, as "tulin" refers to a small circular metal vessel commonly used in stables for the distribution of food to the cattle but also to what is used in churches to collect the melted wax from candles. Drinking window: 2026-2036.