Misha's Vineyard 2015 Pinot Gris Dress Circle Central Otago                           95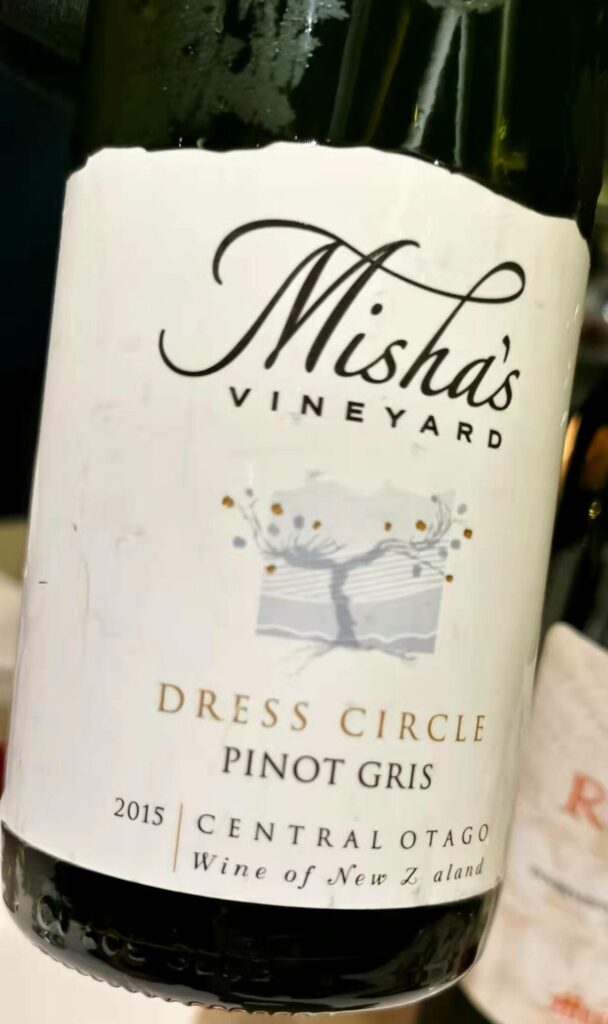 If this isn't the best New World Pinot Gris wine I have ever had, it comes real close to being numero uno, say at no worse top three, duking it out with only some truly great ones I have had from Oregon over the last thirty years. Andy and Misha Wilkinson (and hence the winery's name, in honour of the nickname that Andy gave Michelle) founded the winery in 2004 after making the decision in 2001 that they wanted to make wine in beautiful New Zeland that would not just be superb but also marry well with both Asian and Western foods. From what I've tasted of the winery, I would say they have succeeded, and then some.
The Misha's Vineyard 2015 Pinot Gris Dress Circle Central Otago is a bright straw-yellow colour. Pristine aromas of pear, yellow apple, fresh citrus fruits, white flowers (jasmine, white rose), even a hint of lichee and of honey; really wonderfully elegant nose. Then even more refined in the mouth, utterly brilliant in fact, with headshaking levels of purity and intensity to the yellow fruit, gingerbread, almond paste and floral flavours, nicely focused and energized by firm but harmonious acidity. A mineral presence and a hint of ginger, plus a repeating note of acacia honey in the background increase the complexity and the interest level of this truly uncommonly good, slightly off-dry, well-balanced and precise New World Pinot Gris wine. The close is very long, wonderfully racy, and very complex. The free run juice portion was cool-fermented in tank, while the later press portion was fermented at warmer temperatures in older French oak hoigshead barrels with indigenous yeast to add further complexity. This is just a knockout wine that can stand up to the best of Alsace and Italy, and that is not something I have come across too many times with New World Pinot Gris wines in my life devoted to wine; as good as they may be, New World Pinot Gris wines often lack complexity, but not this one. In fact, it's not just the wine that will catch your attention: its name is very interesting too, and in some ways, it tells you all you need to know about these people and the winery. The 'dress circle' is the premium seating area in the theatre and that prime location matches the site of the Pinot Gris plantings at Misha's Vineyard, at 298-313 meters asl on the middle terrace (there are three gently sloping terraces on the property, with one steep face) overlooking the vista of lake and mountains, it is indeed very much deserving of its Dress Circle name. Their Pinot Gris vines were planted back in 2005: two clones, the Barrie (one hectare) and the GM 2.15 (2.3 hectares) or 38% and 62% respectively of the total Pinot Gris plantings at the winery. That a winery that focuses on Pinot Noir (about 65% of the planted hectarage at Misha's Vineyard is devoted to that variety) gives Pinot Gris such a chance to shine is telling. Drinking window: now-2026.
Bründlmayer 2006 Grüner Veltliner Alte Reben Langenlois Kamptal               94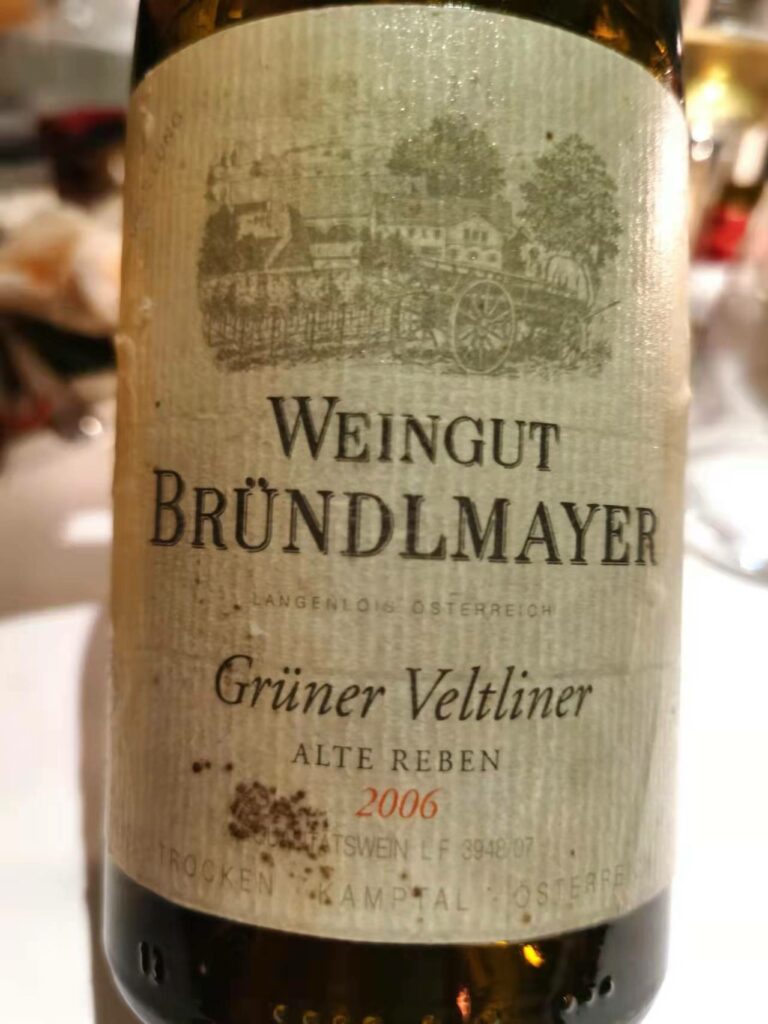 Willi Bründlmayer is about as talented a winemaker as they come; already voted the best Austrian winemaker of the past quarter century and known to often make the best wine of the vintage in each category he chooses to mess with, wine lovers know that any bottle of wine bearing his estate's name will rarely disappoint. A case in point is the delicious and still wonderful 2006 Grüner Veltliner Alte Reben Langenlois Kamptal, still luminous medium green-yellow after all these years. At once deep and fresh, with forward, ample stone fruit (apple, pear, nectarine) and tropical fruit (papaya, lichee and banana) aromas and flavours complicated by nuances of honey, sage, chlorophyll and white pepper. Off-dry and so richly-textured it borders on the opulent, but with just enough acidity to keep this big, round, textured wine lively and interesting on the long, large-boned and focused finish. Amazing just how well Grüner Veltliner ages: I wouldn't keep this around for another twenty years even in a good cellar, but right now it's drinking splendidly and will last another four or five in peak form without problems. "Alte reben" means old vines, which at Bründlmayer means vines over fifty years old, and old vine depth and complexity are certainly on show with this beauty. Try with salmon and oilier fish, gratis and pan-Asian cuisine, fusion and/or otherwise. Drinking window: now-2026.