Also see "Magical Mystery Wine Grape Tour, Part 1". 
Mayolet
Mayolet is at once a great example of both a wonderful wine grape that Mother Nature endowed with killer good qualities and at the same time a cultivar that could have benefited from a little of man's ingenuity, if only the latter would have been so inclined. Make no mistake about it: of Italy's many still largely unknown grape varieties, Mayolet is one of Italy's best, allowing for wines that are magically perfumed (in fact the variety is a moderately aromatic red grape), refined and fresh. At the same time, it is apain to work with, because the grape bunch is so tight and compact that the variety is about as close to being a rot magnet as there are. Consequently, man's ingenuity could have come in aid, by developing clones sporting clusters that were slightly less packed, making life easier for farmers who are understandably not inclined to waste their back-breaking day-'s work on grapes that they may never be able to do anything with,. But those producers who do manage to make good things happen, such as Di Barro' and Feudi di San Maurizio, end up making what are some of Italy's best of least known red wines.
Di Barrò 2018 Mayolet Vallée d'Aoste                                         94
Clean and juicy, with a floral attack but a creaminess on the palate that is enchanting. Rip but fresh red cherry, mienrals and sweet spices jump out of the glass. Slightly less aromatic than some other Mayolet wines I have tasted over the years but boasting a real sense of harmony and balance, this is just a beautiful wine through and through. Drinking window: now-2026.
Feudi di San Maurizio 2018 Mayolet Vallée d'Aoste                                94
Here, Mayolet's floral-spicy minerality comes out loud and clear, as no other Mayolet wine I can think of really throws out the variety's almost unique capacity to combine stoniness and florals together. Vibrant and juicy on the long lifted finish, this is just a gorgeous mid-weight wine that will match heavenly with spicy chicken and lamb dishes (think Maroccan, Vietnamese or Thai cuisine, for example). Drinking window: now-2026.
Cave des Onzes Communes 2018 Mayolet Vallée d'Aoste                       93
As far as social wine coops go, this opne is a jewel, with a bevy of very low priced, extremely well-made wines that speak of the varieties and the palce each are made with and from. The white wines are pure and crystalline, and the reds spot on in their easy drinking charm and sneaky concentration. And this is exactly the case of theis Mayolet wine, brimming with brambly forest berries, sweet spices and mountain herbs, that will leave a lasting impression. Wine just doesn't get any better at this price point, bravissimi!  Drinking window: now-2025.
Perricone
Once mostly used to make Ruby Marsala and who knows what else, Perricone is but one of the umpteen Italian native grapes to have come to the fore in recent years, as winemakers began to realize that it had real fine winemaking potential and that in Sicily, it might just be better than Merlot and Cabernet Sauvignon (duuuuuuh!). Though cahractyerized by tannins that can be soemwaht on the rudstic side, careful winemakers are able to bring out the best in the grape which has been shown overt the years to boast a noteworthy refined and fruity soul that is more than just endearing. Perricone makes very fine medium-bodied wines that match well to poulty as well as red meats. Feudo Montoni and Caruso & Minini are absolute stars with this grape (and not just this grape of course, but that's a story for another time… watch this space!).
Caruso& Minini 2019 Perricone  Terre Siciliane                             94
Fewer red wines you'll taste this year will blow you away like this one, a concentrate of floral, in-your-face charm and vibrant acidity. You will find that the red berries and mineral nuances, nicely complemented by the licorice notes that are tyopical of the variety, that this baby blows off at you in spades linger on and on  in both your taste buds and your memory. Drinking window: now-2026.
Feudo Montoni 2018 Perricone Vigna del Core Sicilia                     94
Crushed mint, Mediterranean herbs, and dark berries combien to leave a lasting impression in this medium-bodied utterly superb wine that is redolent with fruity charm but has the backbone of a serious Bordeuax. Fantastic stuff from a little-known grape variety but that in the hands of a serious, competent winemaker such as Fabio Sireci shows all it has to offer discerning wine palates everywhere. Made from certified organic grapes. Check out my upcoming vertical of this wine here on TerroirSense Wine Review. Drinking window: now-2028.
Recantina
Recantina (See TerroirSense Wine Review, January 26, 2001: Terroir Academy section) fell by the wayside over the years mostly because of its very compact bunch, a real nemesis for farmers. But the grape can give unbelievably good, refined, perfumed midweight wines as opposed to powerful, mouthcoating brutes that certainly have a place on the table and in your cellar. Having only recently come to the fore as monovariety wines, their ageworthiness is unknown, but they ought to age well like other midweight wines do.
Serafini&Vidotto 2019 Recantina Montello e Colli Asolani                           92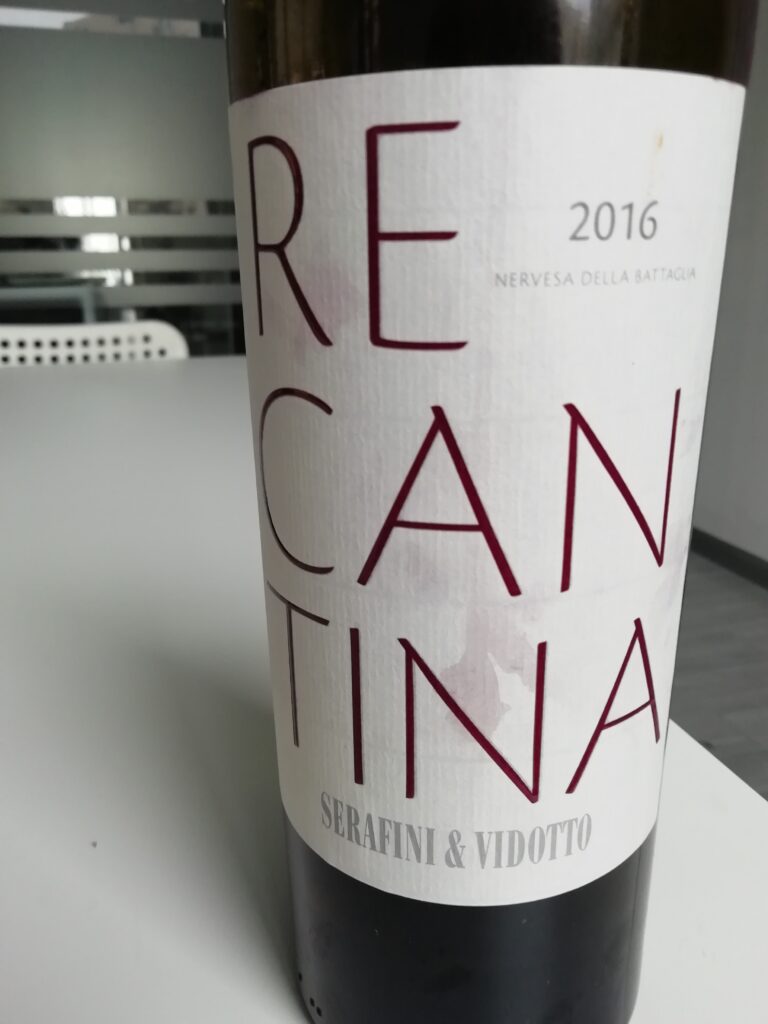 Serafini&Vidotto's version of Recantuina is outstanding, leaving behind not just a brambly trail of violet and blueberry goodness complemented by inky spices and herbs, but also of happy memories.   2022-2028
Ribolla Gialla
Three criteria are required to make world class Ribolla Gialla white wines, but few producers/estates meet them: extremely low yields, hillside locations, very old vines. Nowadays, the grape is increasingly used to make orange wines (for many, more out of the inability to make good classic dry whites than any real belief in the merits of orange wine), but that's a shame, because when treated like any other white grape, provided the three aforementioned criteria are met, Ribolla Gialla can deliver one of the world's best dry white wines. You might call them normal white wines that aren't really so normal at all, given how good they are.
Miani 2016 Ribolla Gialla Friuli Colli Orientali Pettarin                          95
OK, let's see now: this outstanding, truly marvelous Ribolla Gialla wine is not orange in colour; it is not macerated to a point of caricature; it is not sparkling; it is not oaked to smithereens; and it doesn't "naturally" smell like a horse's armpit. In fact, it's just a good, solid. Well-made white wine. In fact, it just happens to be one of Italy's 10 best white wines. Miani's Ribolla Gialla wine is made from 50+ years old vines and can age ten years or more easily, exuding truly memorable honeyed orchard fruit nuances and a glyceral richness. The 2020 ought to be available by now, so don't miss it. Drinking window: 2024-2030
Gravner 2011 Ribolla Gialla Friuli Collio                                   94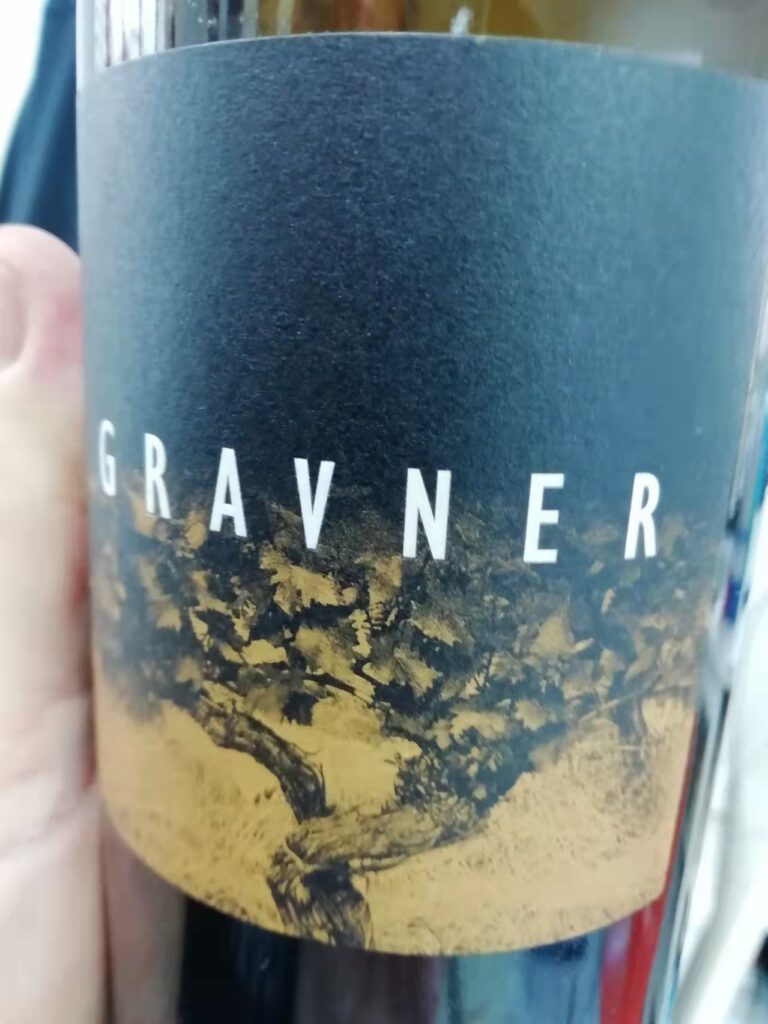 So the only reason I'm not scoring this higher is just that I think Gravener's Ribolla Gialla to ne so magnificent I want to make sure I leave a good bit of distance between it and anything else they've made (though of course I could say the same thing about Gravner's just as marvelous 1983 Ribolla Gialla, with a totally different label and winemaking style…but that was really another time). An example of a producer getting maceration right and then much copied by people who for the most part don't have a tenth of his or her talent, Gravner's Ribolla is a keepr of many secrets, not the elast opf which is that the grapes are moreoften than not hit by noble rot (5-10% on average) which helps propel an already good wine onto the world-class quality stratosphere. This is rich, layered, textured and pure, boasting aromas and flavours that though somewhat modified and camouflaged by others resulting from the prolonged maceration (things such as orange peel, almond paste, tangerine nectar, berhamot and quinine) still speaks of Ribolla Gialla to a degree at least) and its unique lemon and saffron nuances that will keep you driving back to the glass. There are worse things in life than having to drink Gravner all night long. Drinking window: now-2030.
Schiava Gentile, Schiava Grossa and Schiava Grigia
Not one but three different grape varieties and getting producers to agree on which is the best is a total chore, if not a near impossible task. More often than not, each one of them will tout the qualities of the Schiava variety they grow more of, and I guess that's understandable enough though then understanding the variety becomes somewhat more difficult. In generral, all three deliver pale coloured red wines that cana ctually look like Rosé wines, and don't taste too far from them either, even though these are very clearly red wines that boasst, in the betetr, real depth of fruit and nuanced complexity. The trick with the Schiavas is to have very old vines so that the natural proclivity of these varieties to pump out grapes is somewhat harnessed and the resulting wines invariably boast more concentration and complexity. When you come across a really good Schiava wine, you'll become a real believer too.
Nalles Magrè 2019 Schiava Galea Alto Adige                                    93
Light to medium-red bodied wines don't get much better than this. There's an old-vine texture and depth of flavour (red fruit, almond flowers, cinnamon, licorice) here that is immediately recognizable and belies the pale to medium red colour of the wine in your glass. In two words, very pretty. Drinking window: now-2025.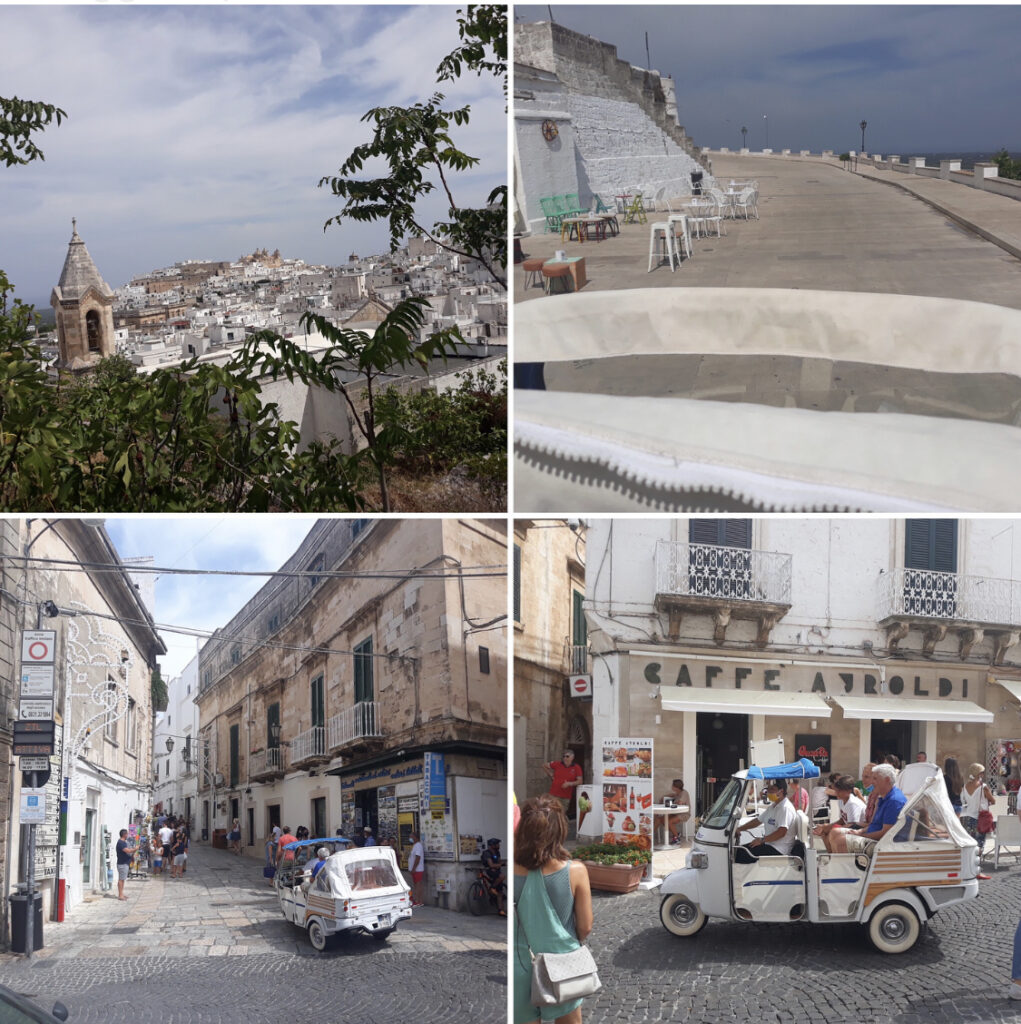 Schioppettino
To think that as recently as 1977 Schioppettino was an illegal variety: and yet, it makes one of Italy's greatest midweight red wines with an uncanny ability to age, the best examples of which increase in bottle value over time. Clearly, the grapes need to ripen fully, something that isn't always a given in Italy's cold and rainy northeast (come fall and winter) but when the stars align, magic happens with what really is one of the world's potentially more interesting red wine grapes. Some less talented producers might try to air-dry the grapes, partially or not, but that's really not an intelligent thing to do as by so proceeding, you lose the unique charm and refinement the grape has and more often than not you just end up concentrating all of the unripe grape green elements as well, so it all ends up like hammering away at yourself. I mean, fine, all good and dandy, whatever turns you on; but for most of us, we'll think of, and look for, our fun, wine-related too, in other directions. Schioppettino is a variety chock-a-block full of antioxidants and rotundone (hence Schioppettino out-Syrah's Syrah in the "my pepper is bigger than your pepper" sweepstakes) this cultivar makes for a superb drinking companion (when you are alone or in company, for that matter).
Ronchi di Cialla 2015 Schioppettino Friuli Colli Orientali                       94
The Rapuzzi family deserves credit for having brought Schioppettino back to everybody's attention: theirs is masterpiece of grace and refinement, offering a panoply of red and small dark berry aromas and flavours complicated by intense green peppercorn and violet nuance. Drinking window: 2024-2035.
Vigna Petrussa 2016 Schioppettino Friuli Colli Orientali                         94
A classy and daughter team are making just as classy wines out of Prepotto, a charming hamlet in Friuli Venezia Giulia and it's often hard to pick the best wine aming them (for example, the estate also makes an outstanding sweet wine from Picolit, easily one of Italy's ten or so best sweet wines). Owner Helga petrussa has devoted a lot of time and effort to this variety and has tried numerous different viticultural and winemaking approaches to bringing out the best it can deliver, and has always suceeded in doing just so. Balck and green pepper, starwberry, raspberry, black cherry, blueberry pie, coffee and herbs all vie for your attention the minute you get anywhere near a glass of this. Juicy  yet structured, powerful yet light on its feet, what else is there to say except well done? Drinking window: now-2033.
Tazzelenghe
Line up now: all those of you who have tried more than three different Tazzelenghe wines in your lfe on the right side, and all those of you who have tasted utterly meaningless, boring Cabernet Sauvignon wines and blends with no sense of place whatsoever on the left. That the lineup on the right risks being the shortest the world has ever seen such that real lineups might decide to sue over improper use of their name, and that the one on the left is so long that you are left wondering about the condition of the human species, is all you need to know. Actually, no, that's not right. What you DO need to know is that Tazzelenghe is one of the world's least well-known grape varieties and yet one of its best. A victim of the John Holmes-inspired "size is everything" years and the "the bigger and darker red wines are the better they are" mentality (how demented) of the 1990s and early 2000s, Tazzelenghe is trying to fight back and gain its rightful place in the sun. After all, there have been myriad great wines made with this variety over the years and those should have been proof enough of the variety's potential ability to make memorable wines. Mercifully, we have a few talented producers who are still making the good stuff from this great little grape that could, and would.
Jacuss 2016 Tazzelenghe Friuli Colli Orientali                                  93
Bright and juicy, but with a steely core of harmonious acidity and polished tannins providing spine, there's a captivating minerality etched into the lively raspberry and blackberry aromas and flavours this little gem is imbued with. Closes long and with rising, polished tannins. Intellectually stimulating and palate-pleasing, what more can you ask from a red wine at this price point? Just bring out the roast chicken or turkey! Drinking window: now-2028.
Conte D'Attimis Maniago 2012 Tazzelenghe Friuli Colli Orientali               92
I purposely chose to write about an older vintage, though I could gave chosen many others, because this wine also showcases Tazzelenghe's ablity to age. It also showcases beautiful aroams and flavours of red and balck cherry, blueberry nectar, tobacco, scorched earth and aromatic herns, but you should know that. And if you don't,we ell, what are you waiting for? Just get out there and boogie. Er, actually, no, I meant get out there and grab the first Tazzelenghe wine you can find. There are about seven producers doing a very good job with it, and Conte D'Attimis Maniago is an absolute quality leader in this matter. Drinking window: now-2030.
La Viarte 2009 Tazzelenghe Friuli Colli Orientali                            92
Another beauty that shows how ageworthy the wiens made with Tazzelenghe can be, this is beautifully textured and ripe but light on its feet thanks to the variety's telltale acidity. Red and blue fruits, sices and herbs are nicely persistent on the long finish, that features a welcome stony undertone. Drinking window: now-2025.
Verdeca
Another of Italy's once forgotten native grapes that has come back with avengeance, poor Verdeca had been sued to as a primary source of grapes by which to make Vermouth. Now don't get me wrong, I like a good Vermouth as much as the next guy, and in fact, can't think of getting through life without a steady-stream (literally) of Negronis, but still… I mean, let's face it, Verdeca can give just a lovely white wine, so why not?. Of course, many Verdeca wines on the market now remind you of a little Chardonnay having been thrown in there too, but besides the fact that the law allows you to do so (up to 15% it's totally legal in Europe, at least for some Denomination and Appellations, to have the main grape variety's name on the label) but the good ones do so only in passing, concentrating their aromas and flavours in such a way as to let you discover what Verdeca can be all about. Which is plenty.
Leone de Castris 2020 Verdeca Maiana Salento                                91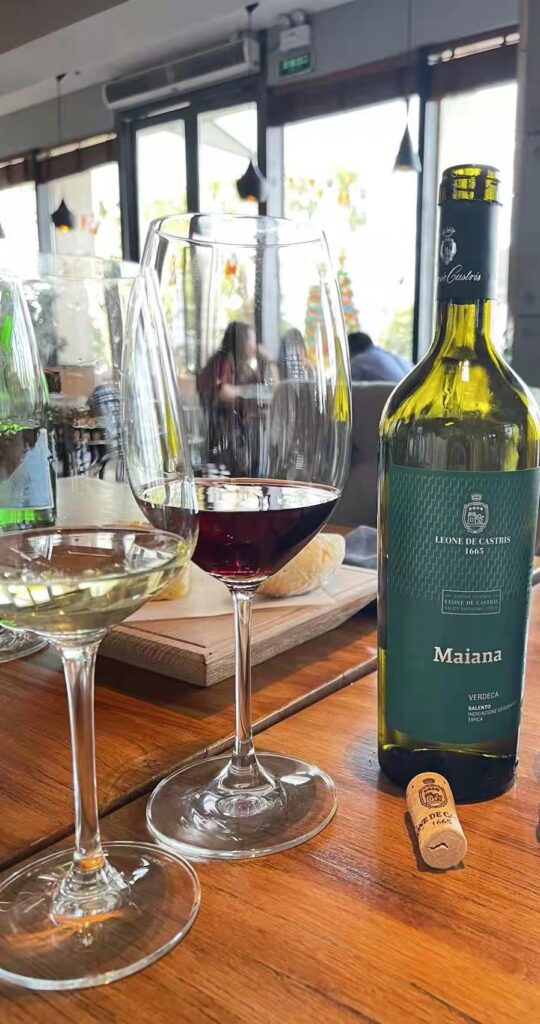 Medium straw-green in colour with yellow tinges, the wine's colour tells you why the variety got it's name (verde means green in Italian). Exotic fruits and sweet herbs, plus soft acidity and a strong fruitiness of flavour make for an exceptionally smooth, easygoing white wine that you'll have trouble to stop sipping on. It might not be all Verdeca, but it doesn't tase like a Chardonnay doppelganger either (a doppelganger is a ghostly evil twin and I don't use that word in this case for poetic licence or blithely, but with reason). Bravi tutti. Drinking window: now-2023.
Rosa del Golfo 2020 Verdeca Bolina Salento                                      91
Clearly stated to be 90% Verdeca and 10% Chardnnay, this has long been one of Puglia's best white wine bets, made from vineyards around the gorgeous town of Martina Franca. Fresh and saline, with notes of white flowers, lime and minerals, it offers a zesty mouthful of fruit and sea breezes and is perfect with oysters and clams and just about any simply prepared grilled fish you can think of, though I'd personally recommend less fatty or beefy ones (so more trout and sole, instead of tuna and salmon). Drinking window: now-2023.