Montecappone 2018 Verdicchio dei Castelli di Jesi Utopia                      91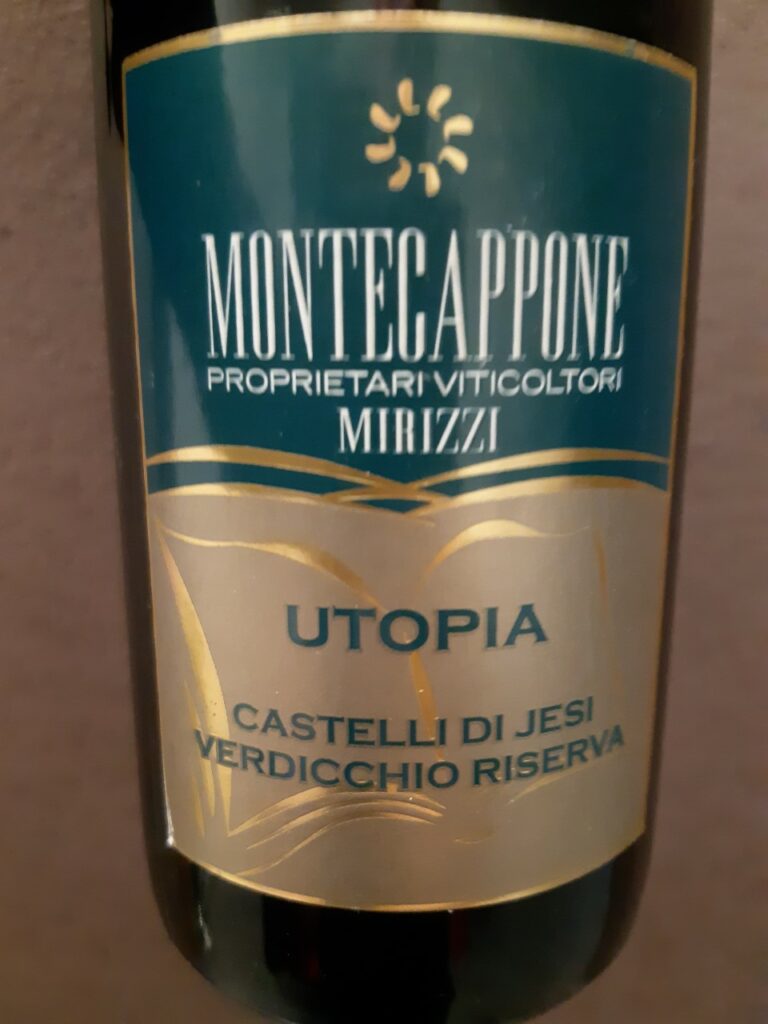 The Montecappone estate is owned by the Mirizzi family, well-known in wine drinking circles not just for their excellent wines but for the outstanding wine shop, the Enoteca Bonprezzi, the family has been running in Rome for decades. Siblings Alessandro and Gianluca and their wives share the workload, with brilliant results throughout. The Montecappone estate is a jewel, established back in the 1960s, but that has come under full Mirizzi ownership only as of 1997. Gianluca Mirizzi moved there from Rome with his wife, and has overseen every step of the production process of the wines made along with the consultant winemaking help of Lorenzo Landi, one of Italy's best consultant enologists who is and has been involved with many outstanding estates such as Lungarotti, Montalcino's Tenuta di Sesta, Sardinia's Gabbas and many others still. The two work well together and succeed in producing wines of good value wines that are not just well-made but that rank with the best of the denomination. In fact, Montecappone has been a real quality leader in the renaissance of Verdicchio wines, for far too long associated with neutral, insipid white wines bottled in dubious looking amphora-shaped bottles.
Currently boasting over fifty-four hectares of vineyards and twelve hectares of olive trees, the estate's top wine, all colours included, is the Verdicchio dei Castelli di Jesi Riserva Utopia. The Utopia is a Verdicchio wine that spends up to 18 months on the lees, and that ferments and ages in concrete tanks (beginning with the 2015 vintage, about 10% of the wine also ages in large used oak barrels). It also does not go on sale for an additional twelve months after being bottled, so as to reach the market at a good point in its maturation and drinking crive, though, like all Verdicchio wines it can age up to ten years easily, and sometimes more. The 2011 was sandwiched between the 2010, one of the greatest Utopias ever made, and the surprisingly successful (given the hot year) 2012, and so has always come out on the short end of the stick in many vertical tastings, but is in fact a lovely example of what this wine is all about and of wat the grape can deliver. Medium deep bright yellow in colour, it offers floral aromas and flavours of chamomile, lemongrass, and lime jelly, complicated by hints of balsamic oils, ground almond and thyme. It finishes with good but not truly outstanding length, and very smooth, with repeating balsamic and floral nuances. More recent vintages such as as the 2015 and 2016 and are especially outstanding and well worth a search and of a place in your cellar. First made in 2007, the Utopia, named after Thomas More's famous book ("Utopia", written in 1516), wants to be an example of what can be achieved by sheer passion, hard work and energy. Utopistic? Maybe, but at Montecappone, with awine such as this one, I'd say they are well on their way to proving it's no utopia, but reality. Drinking window: now-2026.
Philippe Leclerc 2017 Gevrey Chambertin Premier Cru Les Cazetiers                           94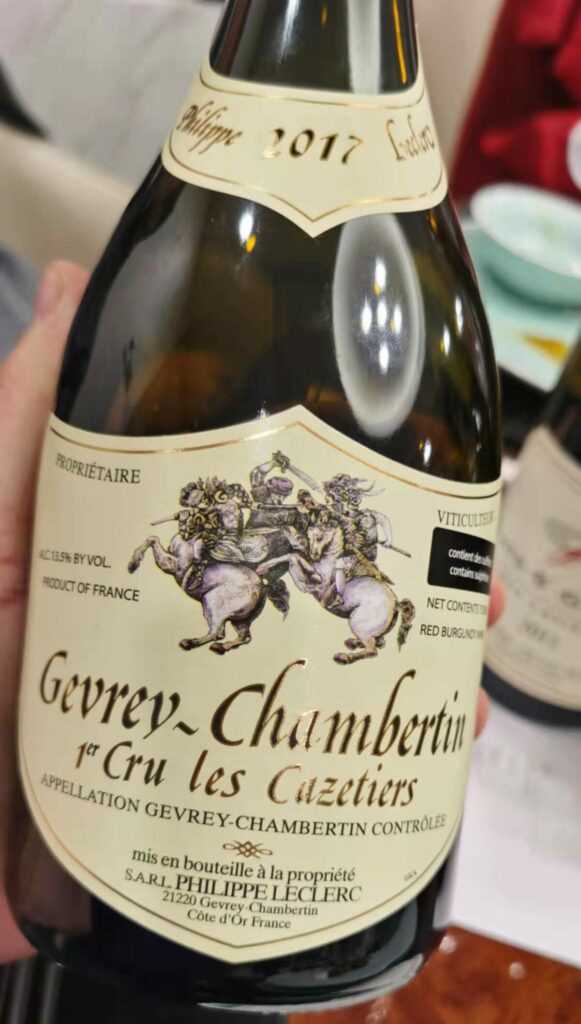 About a shade less than 8.5 hectares large, Les Cazetiers is one of my favourite Gevrey 1er crus. It's a extremely high quality east-facing premier cru vineyard of Gevrey-Chambertin that is very well situated on a steep slope that drops about sixty meters from top to bottom. The soil make-up changes from top to bottom, ranging from richer alluvial soils at the bottom, rockier/gravelly portions in the middle, and whitish marl found at the top of the cru. In general, the site is well-draining and warm throughout, thanks to pebbles that help capture and release heat (not by chance, "les cazetiers" means "small pebbles"). Most of all, it delivers wines that speak very clearly of Gevrey, with a ferrous, even animal note that is immediately recognizable and that has very few eers in any iother red Burgundies I can think of.
Philippe Leclerc is an extremely talented winemaker whose wines I have been tasting since the 80s with regularity. His are slightly more powerful, rounder wines than many of his colleagues and that spend up to 22 months in oak but that are however never over the top. Moreover, they always speak clearly of their terroirs, and age very well. The Philippe Leclerc 2017 Gevrey Chambertin Premier Cru Les Cazetiers is really beautiful, but make sure you open it an hour ahead at least. Bright red, it starts out slightly gamey, but then opens up to showcase ripe but lively red cherry and plums fruit complemented by hints of smoke, strawberry, and herbs. It finishes longa nd smooth, with a velvety texture that makes it hard to put the glass down, once you have started drinking. Well done, this is a real essence of Burgundian Pinot Noir, a rendition of the Pinot Noir grape like practically no other place in the world can achieve. Drinking window: 2023-2029.