Chateaux Margaux 2017 Pavillon Blanc Bordeaux                                 96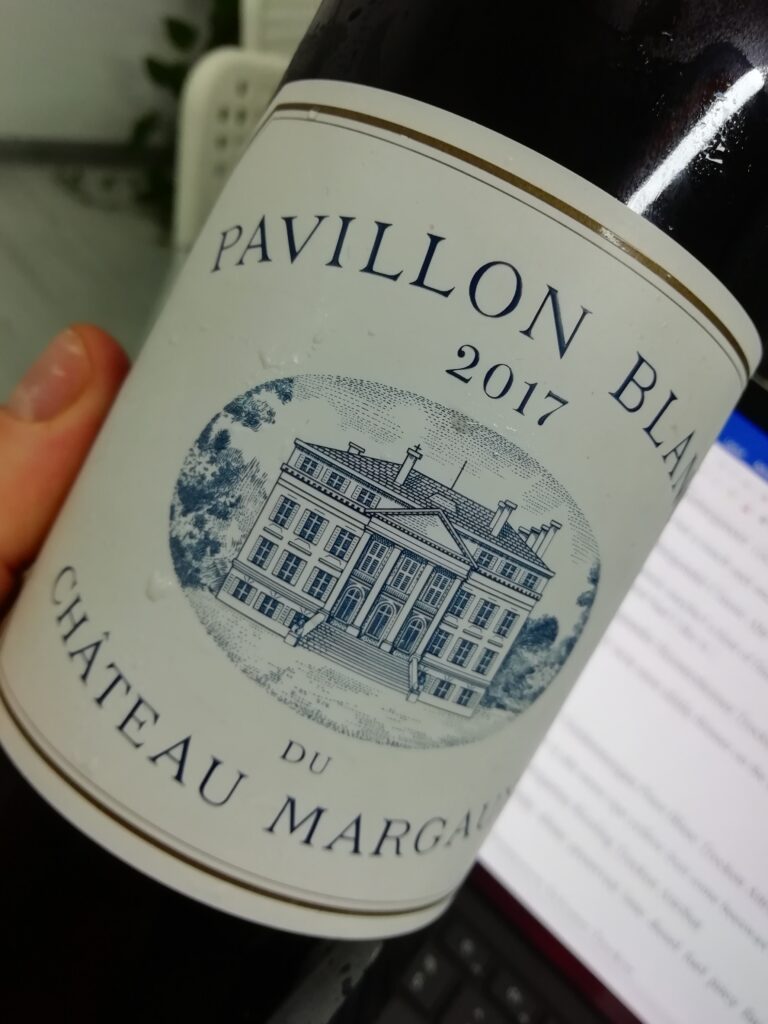 You realize that if farmers in the area stopped growing other crops in favour of nurturing grapevines as early as the 15670s, in all likelihood the given area is a hallowed spot for grape-growing. And even if the property known since the twelfth century as La Mothe de Margaux did not immediately start out by tending vineyards, the sixteenth century of thereabouts represents an early enough start to serve as a testimony to the grape-growing potential of the estate better known today everywhere in the world as Château Margaux. The latter's soils (mostly a top layer of larger- and fine-grained gravels over clay with chalk) are ideal for Cabernet Sauvignon, but the estate also boasts Sauvignon Blanc grapevines located in another section of the Margaux Appellation removed from the immediate vicinity of the pretty Palladian-styled main building. This area has a higher humidity and a colder overall microclimate and is more ideally suited to Bordeaux's white grapes than its reds, hence the decision to plant with the white grape. Pavillon Blanc wine cannot be sold as a Margaux, and therefore carries the Appellation name of Bordeaux. This lovely white wine strikes me as one of the deeper, richer and more complex Bordeaux Blancs Château Margaux has ever made. Bright pale yellow with golden tinges in colour, it offers an explosively pure and penetrating nose of chilled fresh grapefruit, yuzu, lemon zest, lime, minerals, white flowers and sage. Then very fresh (ph 3.1) and saline in the mouth, with a telltale tension brought on by cold nights, this 100% Sauvignon Blanc showcases above average complexity and density, and has a long bright aftertaste that echoes the aromas in fine flavour form. Some early season frost limited yields elsewhere, but at Margaux crop losses were minimal, and the white wine output (22 hl/ha) more or less in line with all other years; still, it is inescapable that this Pavillon Blanc has a more luscious mouthfeel and greater texture than is common with this wine, that sometimes if not often tends to get better reviews and higher scores than it should because of the name it carries. But the 2017 deserves all the praise it has gotten and will get: it is in my view the best wine made at Chateau Margaux, reds included, in the 2017 vintage. It really is a very impressive white wine, very pretty right from the first sniff; but trust me, there's a lot more to the 2017 Pavillon Blanc than just good looks. Drinking window: now-2027.
Kenwood 1977 Cabernet Sauvignon Artist's Series Sonoma Valley                    91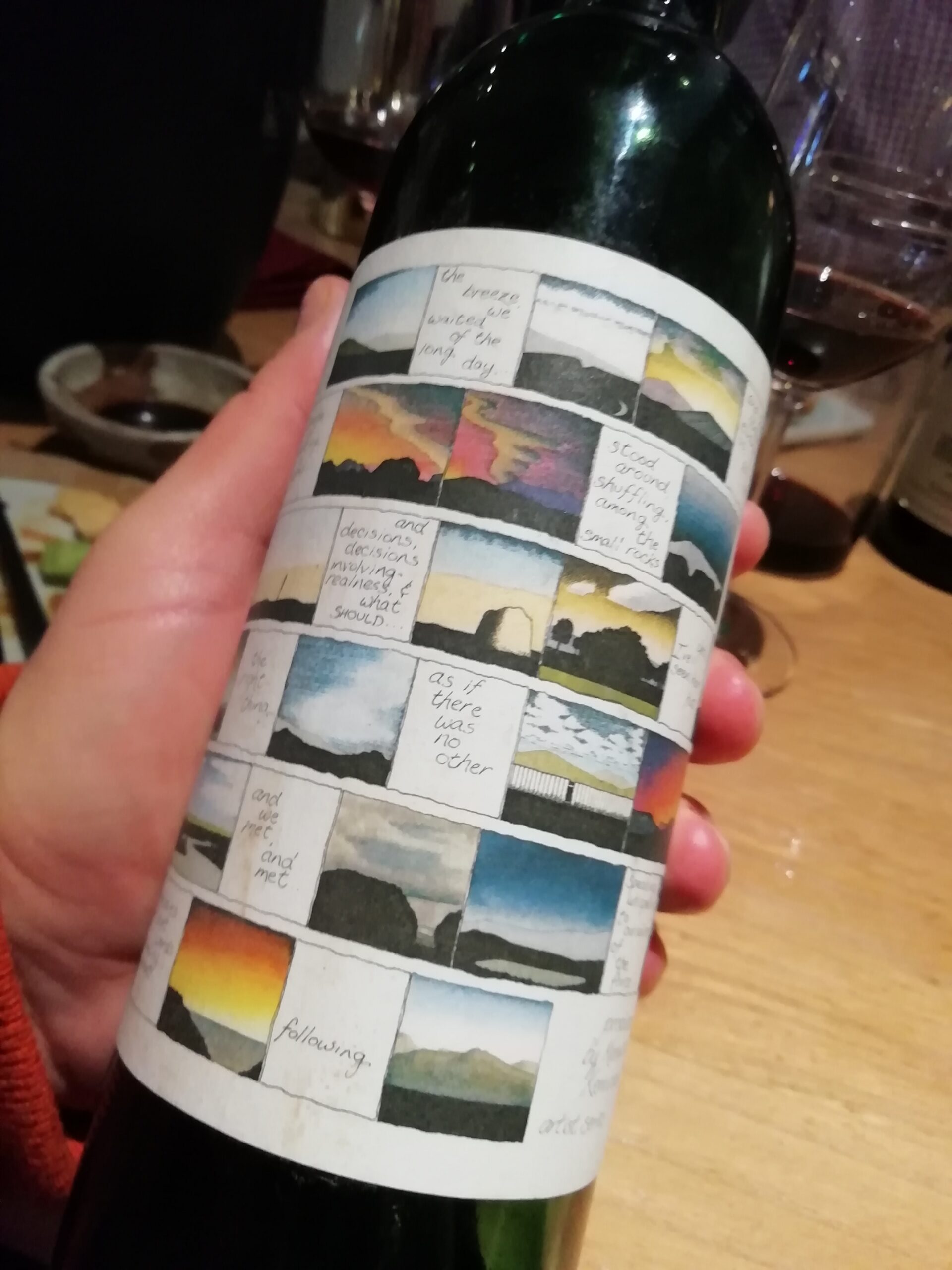 Kenwood is a well-regarded California wine estate, founded by the Lee family when they purchased the estate and winery of the Pagani Brothers, an historic California winery that dated back to 1906, the wines of which had met with considerable success especially before the onset of Prohibition. Since then, owners have come and gone at Kenwood, but the estate's reputation for solidly made, well-crafted wines has endured. In 2014, Kenwood was bought by Pernod Ricard, which saw it increase production to the tune of more than 550,000 cases by 2014, but the signature wines have remained as they always were, such as for example the famous Jack London bottling with the iconic wolf logo on the bottle. And while Kenwood's reputation for quality and consistency at an affordable price is worthy of applause, it must not be forgotten that the premium line Artist Series Cabernet Sauvignon wines made from grapes from different Sonoma estates (that change with every vintage) are wines that rank with the best the state has to offer. The Artist Series wines aim to combine the works of famous contemporary artists with just as beautiful wines in an easily identifiable package that can in turn become a collector's item in its own right. Clearly, the estate might have gotten more than it bargained for with the first bottling in the series (1975), the original label of which depicted David Lance Goines' painting 'Reclining Nude in Vineyard' (perhaps betetr known as the 'Naked Lady' label). Unfortunately, it was deemed "obscene and indecent" by the Bureau of Alcohol, Tobacco and Firearms and had to be pulled, replaced by the same artist's much more mainstream drawing of rolling Sonoma hills. The Kenwood 1977 Cabernet Sauvignon Artist's Series Sonoma Valley is Kenwood Vineyards' third Artist Series Cabernet Sauvignon, and its label features 'Ghost Play #37′ by artist Jim Koss, a series of artworks intended by the artist to be a form of poetic communication to friends. In his view, the small watercolor landscapes evoked images that played the same role as the alphabet does in language in broadcasting thoughts and spoken text. Differently from other wines of the Artist Series, the 1977 was made completely from Cabernet Sauvignon grapes grown on a small hillside vineyard in Glen Ellen, Sonoma Valley. The 1977 growing season was characterized by drought, resulting in small grapes of high colour intensity and flavour. The wine is certainly holding up beautifully. Deep red-ruby in hue with very little garnet at the rim to speak of, it offers very pretty aromas of red and blue fruit on the nose, complemented by hints of sweet pipe tobacco, botanical herbs, and sweet licorice. Very smooth on entry, then light on its feet but still creamy in the middle, harmonious acidity nicely frames the sweet red and blue fruit flavours nicely on the long, suave, seamless finish. Not at all the blockbuster California Cab younger generations of wine drinkers have grown accustomed to, the Kenwood 1977 Cabernet Sauvignon Artist's Series Sonoma Valley may not be a monster of concentration, but it has an endearingly easy to drink quality bringing us back to another time at every sip, when California wines were regularly 12-13% in alcohol and showcased a gentle, supple nature and plenty of definition. Truly lovely; and at 44 years and counting this slowly-evolving beauty is still quite young and will easily last another five years without falling apart. Maybe even ten, in a good cellar. Drinking window: now-2028.