"I imagine my wines as liquid almanacs, transparent & illustrative of grape, time & place". — Seth Morgen Long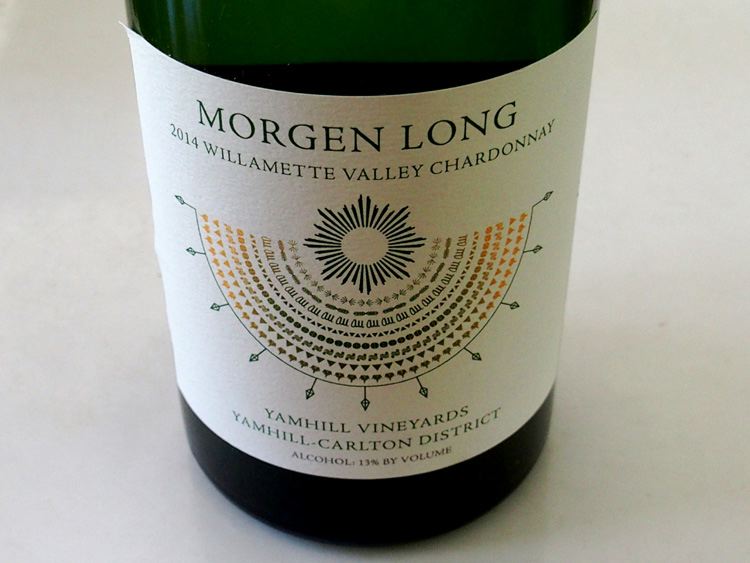 It is has been evident to experienced tasters that the quality of Oregon Chardonnay has increased significantly since the 2014 vintage. Years of careful soil analysis, improved canopy management, organic farming, and judicious use of new oak has paid off big time. About a year and half ago I had the occasion to taste a Chardonnay from a Willamette Valley vigneron named Seth Morgen Long. I had never heard of him, perhaps because his first releases were from the 2016 vintage. The wine in question was the 2017 Pink Label Chardonnay, and let me tell you, the label reflects the color of the wine. An experimentalist by nature, Morgen Long had added 5% Pinot Noir lees to the fermented juice (in an effort to explore how small additions of Pinot Noir and its lees can augment the dimensions of Chardonnay). He liked the result. So did I and the other tasters! The wine had a crisp, fresh quality along with a gentle underlying richness which was most appealing, and an undulating aspect which indicates a living liquid. An impressive Chardonnay by any standards and priced below its intrinsic qualities—an added benefit. I began an investigation into his story—and it is worth telling. His family moved to Oregon when he was nine years old. He became obsessed with the relationship between food and wine which lead him to pursue a Master Sommelier certification. During this process he came to realize that working in vineyards and making wine was even more fulfilling than the work of a sommelier. Over a five years period he worked in cellars and vineyards in Oregon, California, New Zealand and finally with Etienne de Montille in Meursault. Once out on his own, he set himself the goal to make a range of Chardonnay reflective of the best vineyards in the most important growing districts in the Willamette Valley; and so, he currently makes Chardonnay wines from seven sites with the aim of getting to, and at stopping at, ten. No Pinot Noirs from Morgen Long! An all-Chardonnay production is very rare in Oregon. On his website he discusses in some detail the characteristic of each of the vineyards with which he works.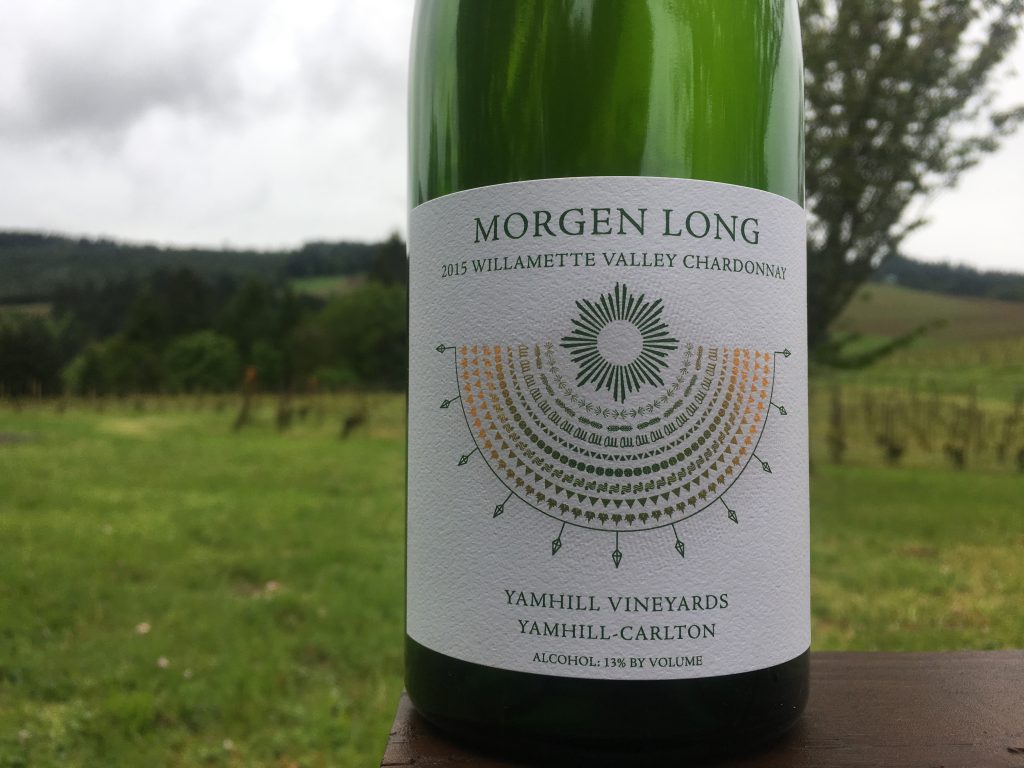 The quotation at the beginning of this WINE DELIGHTS segment gives some sense of what the man is trying to accomplish. Like quite a few younger wine makers, Morgen Long allows an early, quick oxidation of the fruit before it begins fermenting. This has turned out to be protective of oxidation in the bottle. It is a kind of vinous insurance policy. I suspect that he will become one of the most important Chardonnay producers in America over the next decade. Morgen Long uses a variety of different sized barrels and keeps new oak to 30%. Oak selection is always related to vineyard qualities. The photographs show two of his wines: the Pink label and the Blue label which he calls Marine-so named for the source of the fruit which is from three non-irrigated vineyards (43% Loubejac, 40% AlexEli, 17% Yamhill) planted in mixed marine sediment soils between 1981-2008. The 2019 Chardonnay Willamette Valley Pink Label (drinking window: now-2025) is 95% Chardonnay from Seven Springs Vineyard and 5% Pinot Noir and lees from the Maresh vineyard; it finished at a lovely 12.8% alcohol, a level at which everything else can express itself without distraction. The mid palate seems to reflect the red grapes influence with a touch of meatiness. The 2019 Chardonnay Willamette Valley (Blue Label)  Marine (drinking window: 2023-2027) features whole cluster pressing. Its 13.2% alcohol is mere background. This is an earthier, richer Chardonnay wine than the Pink Label, boasting a fine bead of acidity running through it. It needs a year or two to fully wake up. To say that I am impressed with the Morgen Long Chardonnays would be a serious understatement. If you find them, snap them up.