2010 Champagne Dom Perignon                                                98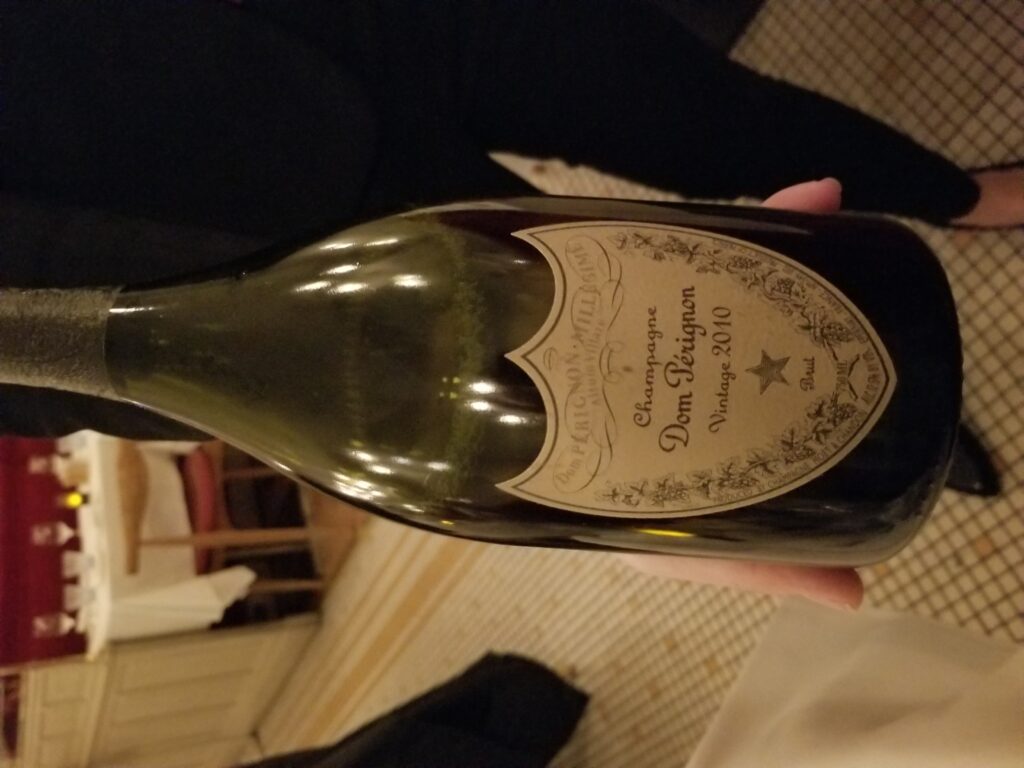 by Robert Millman
In praise of Dome Perignon… I mean the Champagne of course, not the monk for which the world's most famous sparkling wine is named. For many years, the Dom (as it was referred to in the retail wine business) was the wine gift of choice for those who wanted to make absolutely certain that the recipient would recognize the gift and its status. In truth we used to think that Dom Perignon was given as a gift by those who are indifferent to Champagne, to those who would only appreciate the fame and financial value of the gift, but were also just as indifferent to how good it was. I remember that at the time no serious Champagne lover put Dom Perignon in their list of top ten Champagnes they liked to drink. All this has changed beginning, if one must date it, with the 2002 vintage. In this super vintage, Moet made a magnificent Dom Perignon which placed it clearly in the top echelon pf Champagnes. By that time, Moet was also releasing library versions of older Dom Perignons (the Plenitude series) which proved to be outstanding in quality and led to more and more interest in Dom Perignon at auctions. No longer primarily used as a high-priced gift, Dom Perignon is rightly recognized as a superb Champagne—among the very best it is possible to drink.
The fact that Moet et Chandon makes so much Dom Perignon compared with other luxury Champagnes is no longer held against it. Facts about production levels are interesting but not necessarily predictive of quality: I have tasted wines of which only 100 cases were made which were not especially good.  To prejudge a wine of Champagne based on quantities made is a fool's game. It is always best to taste with your senses and judge what your nose and palate tell you.
This brings me to the 2010 Dom Perignon, the latest release from Moet et Chandon. I have tasted the 2002, '04, '06, '08 and '09 in the last few years. This was my first encounter with the 2010. It will not be my last! The first aspect of the Champagne that struck me—or should I say nearly bowled me over, was the extraordinary nose. Smoky, earthy, and truffled with a suggestion of dark Pinot fruits—like a Gevrey Chambertin—this is one of the most compelling and fascinating aromas I have experiences from any wine-based liquid I have tasted in the last two years. On the palate, the 2010 Dom Perignon was rich, dense, creamy and chewy—almost a food in liquid form. The finish went on and on completing an outstanding experience. In weight and density, the 2010 can be compared to a Batard Montrachet. I cannot think of a Champagne I have liked as much—even the Vilmart 2010 which I wrote about some months ago for Terroir Sense. I want to conclude with the question of when to drink the 2010. It would be easy to say that a high acid Champagne from an excellent vintage should be able to age well for another decade at least. And it might very well. But the optimal period in which drink Champagne is much tricker than with Grand Cru white Burgundy for example. The delicate harmony of flavor, texture, and vivacity, must be respected. In this case, I would drink the 2010 Dom Perignon now and over the next two years; it is at peak expressivity and freshness now, but it will surely age well in a good cellar. However, I cannot imagine it being better than it is today. It fully merits the very high score I am giving it. I do not go past 95 very often, but the 2010 Dom Perignon is a masterpiece which satisfies the mind and the senses equally. Drinking window 2022-2025.
2012 Arnaldo Caprai Montefalco Sagrantino 25 Anni                            95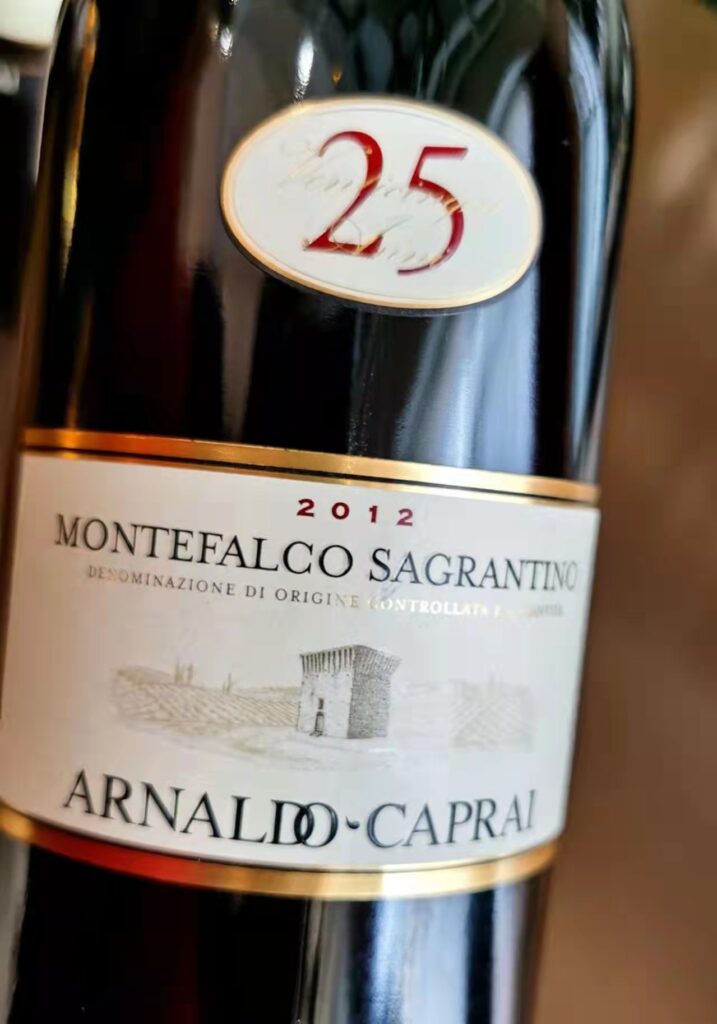 by Ian D'Agata
Marco Caprai has done more than possibly anyone else for the Montefalco denomination than any other producer (though clearly Filippo Antonelli of the eponymous estate and Valentino Valentini of the Bocale estate deserve high praise in this respect too). However, simply by virtue of his 25 Anni bottling, long the quality benchmark in Sagrantino-winedom, Caprai was sought out for information on and about the denomination, its wines and the grape variety, given that it was the 25 Anni most anyone ever wrote about, especially in international wine circles. I still remember one time I visited the Caprai estate and Marco selfishlessly took me personally to also visit other estates such as Adanti and Antano Milziade, not realizing I had already met and visited these producers in the past; but I so appreciated the gesture and admired his desire to do something for his denomination (intelligently, he realizes that if he's the only one anybody ever talks or writes about, then the denomination and the wine are more or less dead in the water) that I happily accepted (I never, and I mean never, visit any producer anywhere with another one in tow) and had a great time doing so. Fact is, the Caprai portfolio of wines, not just the Sagrantino 25 Anni, are always excellently made and sure-fire buys as their regularity and value in each and every vintage is beyond reproach. The estate has also invested heavily in research over the years, which has led not just to all the estate wines being more than just valid (witness the Sagrantino Collepiano, which in many vintages has been the equal if not better -certainly easier to like and drink- than the famous 25 Anni) but also improving by leaps and bounds (witness, again, the Grechetto Grecante, never as good as it has been in the last few vintages). Certainly, the clonal research carried out with the Sagrantino variety has led to the development of interesting new clones such as the Cobra series, aptly named as these are known for their tannic bite. As far as tannins go, the 2012 Arnaldo Caprai Montefalco Sagrantino 25 Anni is no slouch of course, and neither would you expect it to be, given its Sagrantino we are talking about here (just about Italy's most tannic variety, along with FVG's Pignolo). But at the same time, the wine has a generous and polished feel to its tannic framework, so that whole the long finish is undoubtedly mountingly tannic, these do not ever come across as gritty or tough. The wine is a pretty deep ruby-red colour and boasts strong aromas of violet, dark fruit (cherries but especially berries) and especially vanilla and chocolate, the latter giving it a somewhat Merlot-like note. Aged twenty-four months in French oak barriques (and then six months in bottle), these no doubt contribute somewhat in the cocoa department but the key is that the chocolate component is not totally overpowering making tio so the wine reminds one of Sagrantino and a good one at that. The long back end offers only minimal traces of aromatic green notes that wines made with the Sagrantino variety are, more or less, characterized by. When the green notes are excessive, such that the wines taste on the weedy and vegetal side, this is most often due to the Sagrantino grapes failing to reach optimal physiologic ripeness (which will account for the green streak), but keep in mind that the variety is naturally rich in alpha-terpineol, a molecule that will recall pine cones and pine needles (this is why a delicate green nuance is typical of the Sagrantino variety's wines; when not excessive, it can add noteworthy aromatic complexity). The 2012 Sagrantino 25 Anni comes across balanced and ripe, and despite the slightly overbearing note of chocolate, it is quite elegant for such a powerful wine. Very well done indeed. Drinking window: 2025-2035.