Mountford 2010 Riesling Pure Waipara New Zealand                       93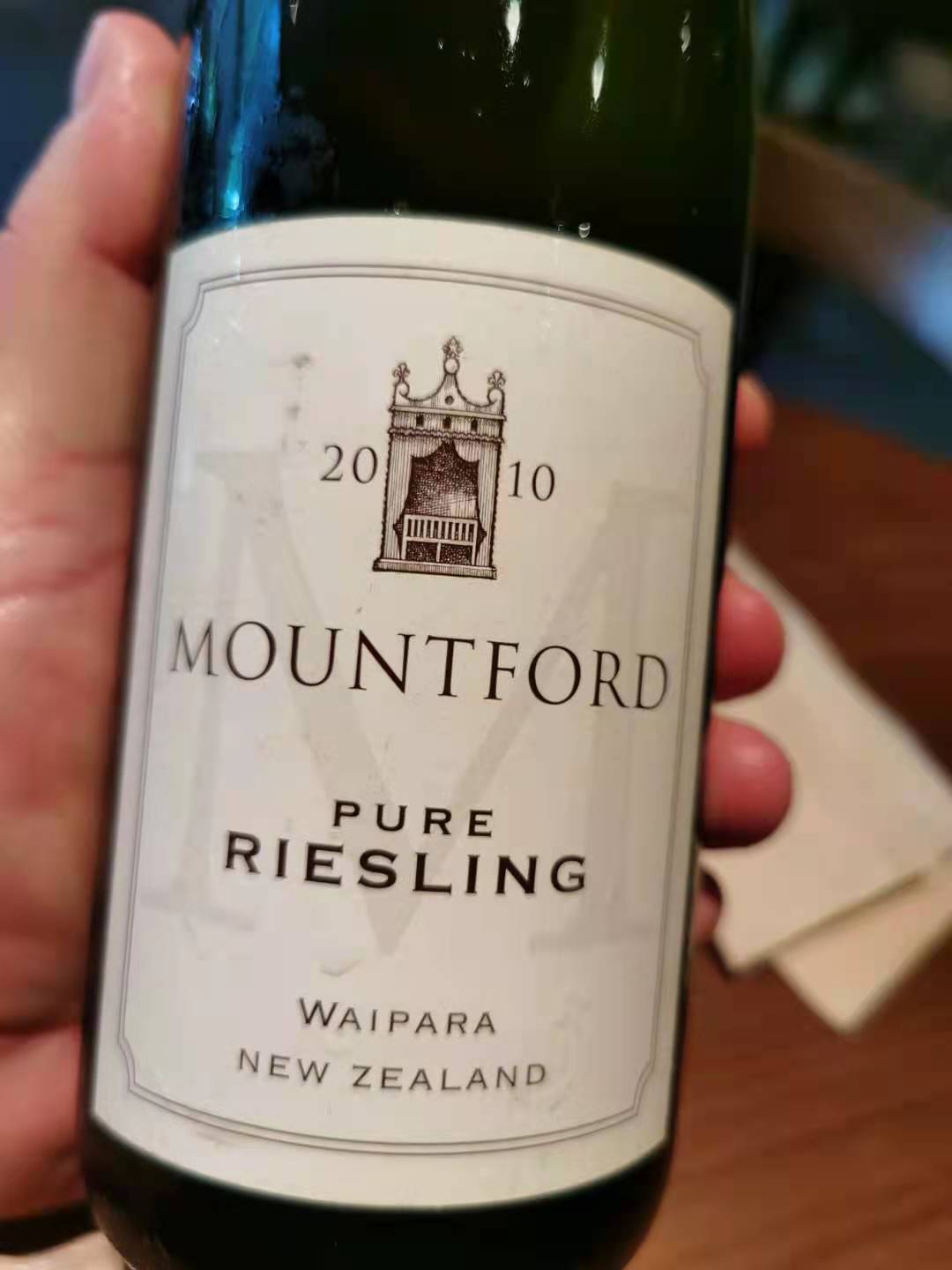 Along with Kumeu River, Mountford is one of my favourite New Zealand wineries, less talked about than some but the wines of which are better than most. The estate has an interesting history and you might say has come full circle. Originally founded in 1991 by Buffy and Michael Eaton, the couple gave young Oenology and Viticulture student Takahiro Koyama (a young Japanese frequenting Lincoln university) a part-time job at the winery. Takahiro stayed on and trained under winemaker CP Lin, becoming the Assistant winemaker from 2007 to 2012 (the winery was sold to the Dutch couple of Kathryn Ryan and Kees Zeestraten in 2007), after which he went on to try his hand at making wines elsewhere in Europe and America. Then, with the help of Japanese investors, he established Koyama Wines Limited, and a little later, in 2017 (and with a little more investment) came back to Mountford, buying it. Koyama is now the Managing director and winemaker of where it all started for him, and that's got to feel good. It helps that Mountford is a beautiful, roughly ten hectare estate blessed with beautiful clay-limestone soils, altitude and a magic climate, and so fine wines have long been a way of life there.
A very great example of just how good the estate's wines are (besides their world class Pinot Noir and Chardonnay wines) is the absolutely knockout Mountford 2010 Riesling Pure Waipara New Zealand, fermented in stainless steel tanks, and left first on the gross lees for four months and another four on the fine lees for another four months after being racked. The wine is an absolute joy to drink: golden-tinged pale straw yellow in colour, it offers gorgeous aromas of lemon peel, tangerine sherbet, orange flower, anise, honey and minerals. Magically light on its feet despite a luscious sultry mouth feel, the vibrant harmonious acidity provides welcome tension and lift while neatly extending the noble rot-accented flavours of ripe orchard and citrus fruit on the long, pure, spicy and honeyed finish. Only 9.5% alcohol (the label says 10%) and 56 g/L residual sugar make for a truly wonderful, well-balanced, precise late harvest styled Riesling. And at eleven years of age, this still is till remarkably young and lively, and is nowhere near being over the hill; I actually think it will age splendidly, but why defer gratification further? This 2010 Riesling is so good you might as well go ahead and enjoy it! Really very well done here. Drinking window: now-2028.
Mauro Molino 2016 Barolo Conca                                                93+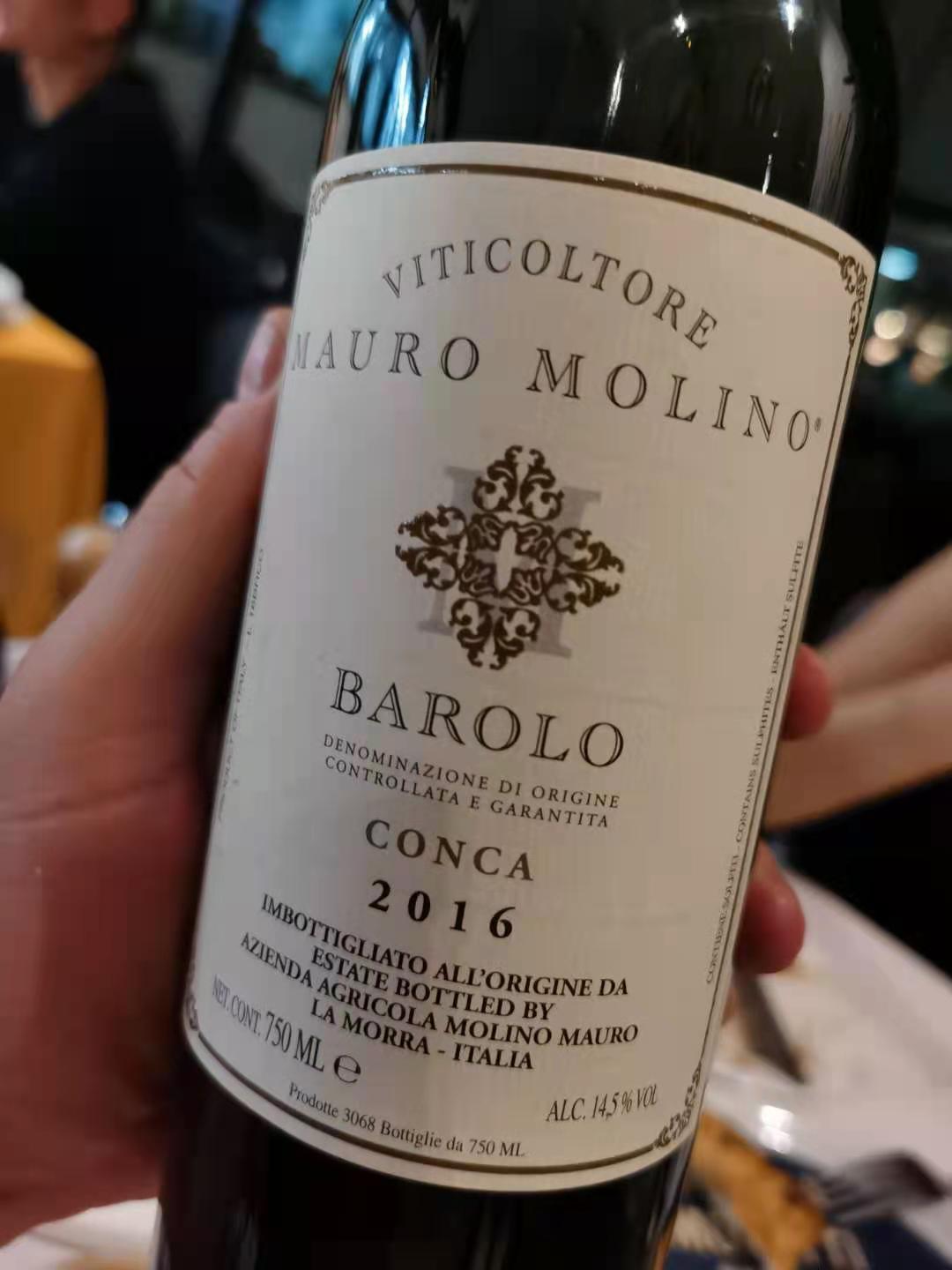 The Mauro Molino winery is but one of the many very fine estates making, you guessed it, very fine wines in the Barolo denomination that does not get the attention and praise it deserves. Years ago I brought to the world's attention the very fine wines made by Nicola Oberto at his Trediberri estate and I do so again here, with the wines of this lovely La Morra winery now run by the brother and sister team of Martina and Matteo (noblesse oblige, ladies first). The estate's history started off with the 1982 vintage, the first one made by Mauro Molino himself, and today boasts eighteen hectares, roughly 50% of which are planted to Nebbiolo for Barolo production located in the heart of the La Morra township. The siblings are lucky to count on vines planted in some top La Morra crus such as Conca (dell'Annunziata) and Bricco Luciani.
The Mauro Molino 2016 Barolo Conca is the product of a twelve days maceration (contact with the grape skins), with both the alcoholic and malolactic fermentation taking place in stainless steel. The wine was aged in French oak barrels for eighteen months, and then aged another six months in bottle. The pretty colour is a very bright pale red with orange tinges, the way a Nebbiolo wine really ought to be. The nose is explosively perfumed, with a panoply of sweet spices (cinnamon especially, but nutmeg and hints of brown sugar too) really dominating at first to slowly give way to highly floral notes of red berries, red rose petals, violet, iris and peony. Then bright and pure in the mouth, with vibrant, refined flavours of raspberry and sour red cherry, complicated by mineral and sexy vanillin oaky accents. It is a very great wine that might pick up some flesh and depth in the coming years (hence the + sign attached to my score) though I wouldn't hold on to it for an extremely long period of time. Very enjoyable right now (I'm not kidding: this beauty is good to go right now, at an unheard of four years from the vintage!), this is a beautiful Barolo that will be best drunk up sooner rather than later, say while your 2016 and 2019 Mauro Molino Barolo Conca wines mature in the cellar. But no matter, any way you choose to go about it, you'll come away happy with this wine. Drinking window: now-2030.